Our collection of the best mac and cheese recipes has something for everyone. We love mac and cheese just as much as the next person and we've tried numerous versions over the years. Everyone has an opinion on which type of mac and cheese is the best. Some swear by a bechamel-based mac and cheese, others prefer a baked, custard-style mac and cheese.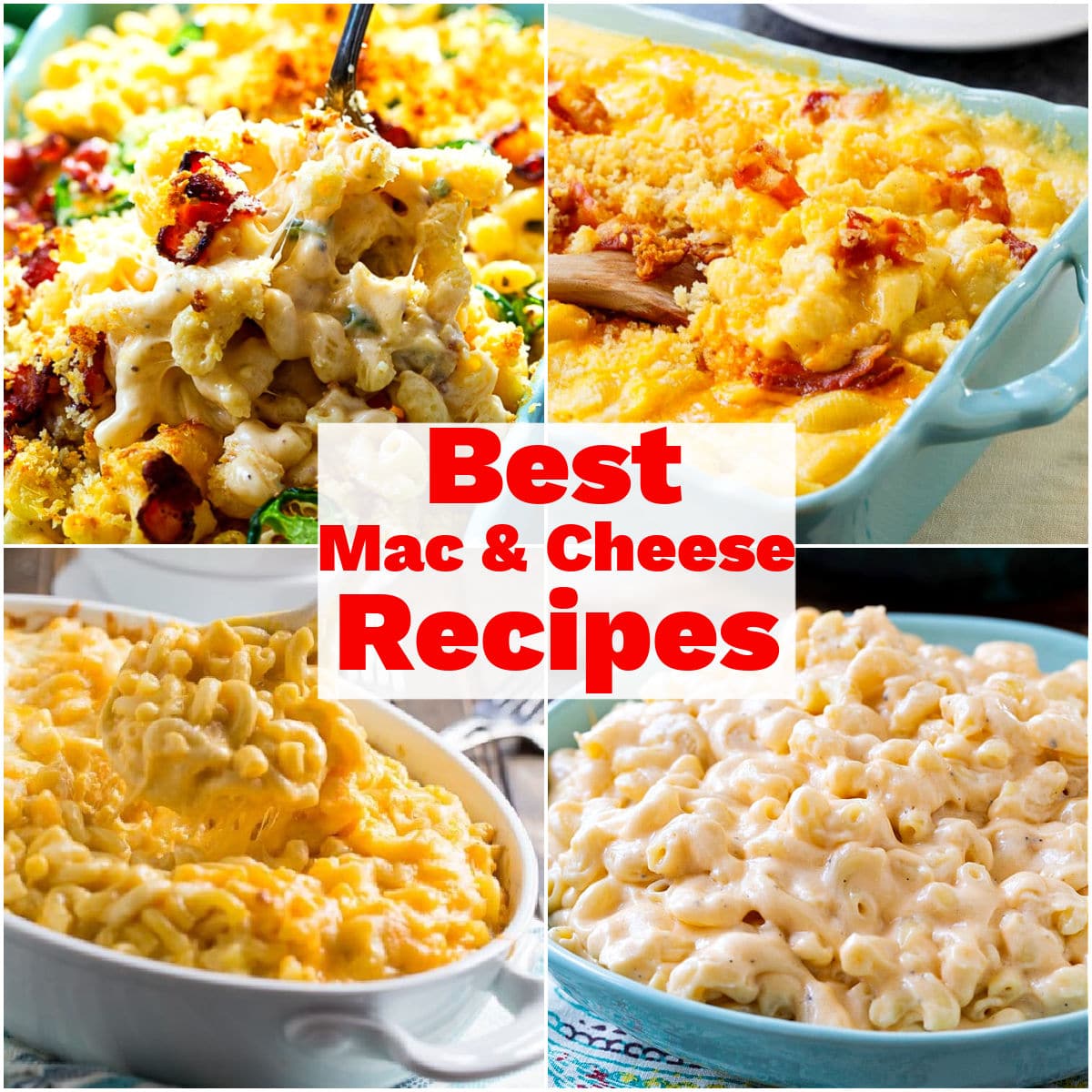 And of course the flavor combinations are endless. And no need to stick to the standard elbow macaroni. Any pasta shape can be used for mac and cheese. Below you'll find our favorites.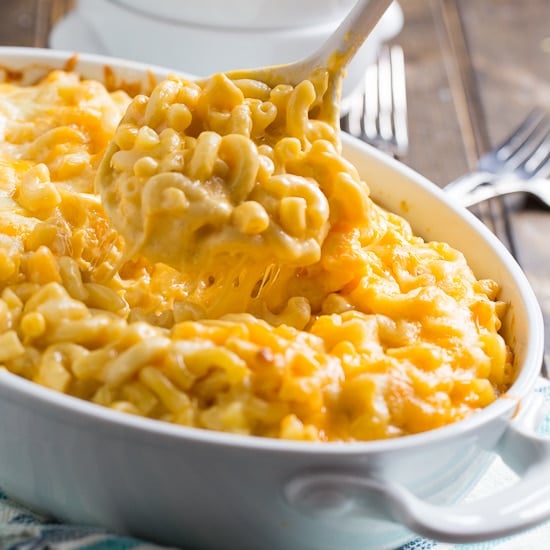 Super Creamy Mac and Cheese is insanely rich and delicious. One taste and you will be hooked. Whether eaten as a side or a main dish, this is a recipe you will want to make over and over. Three types of cheese give Super Creamy Mac and Cheese a whole lot of cheese flavor.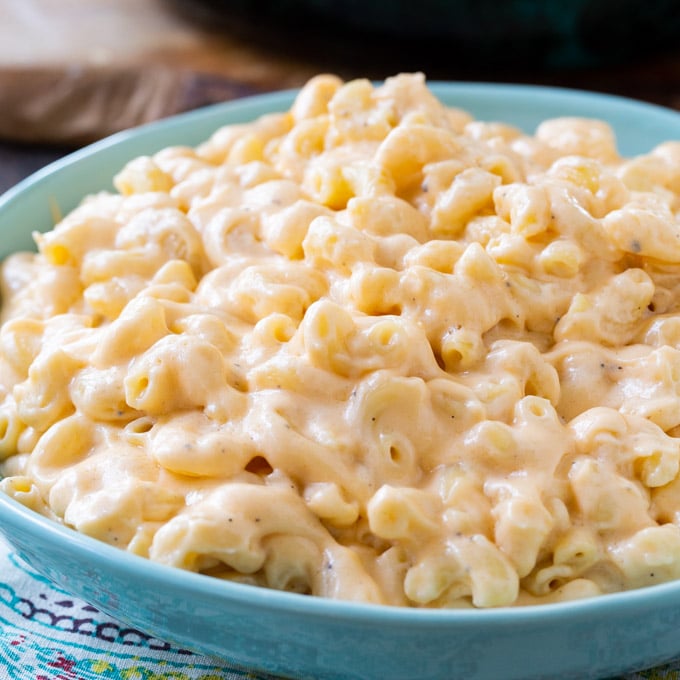 Velvet Mac and Cheese has a velvety texture and plenty of cheese flavor. This stove-top homemade mac and cheese can be made in under 20 minutes.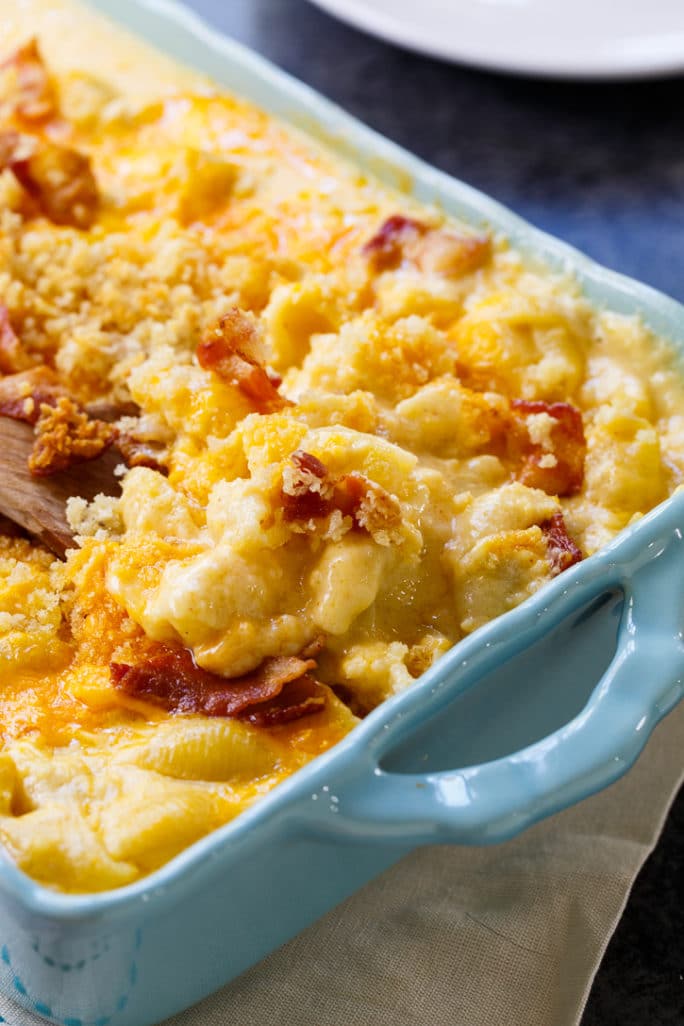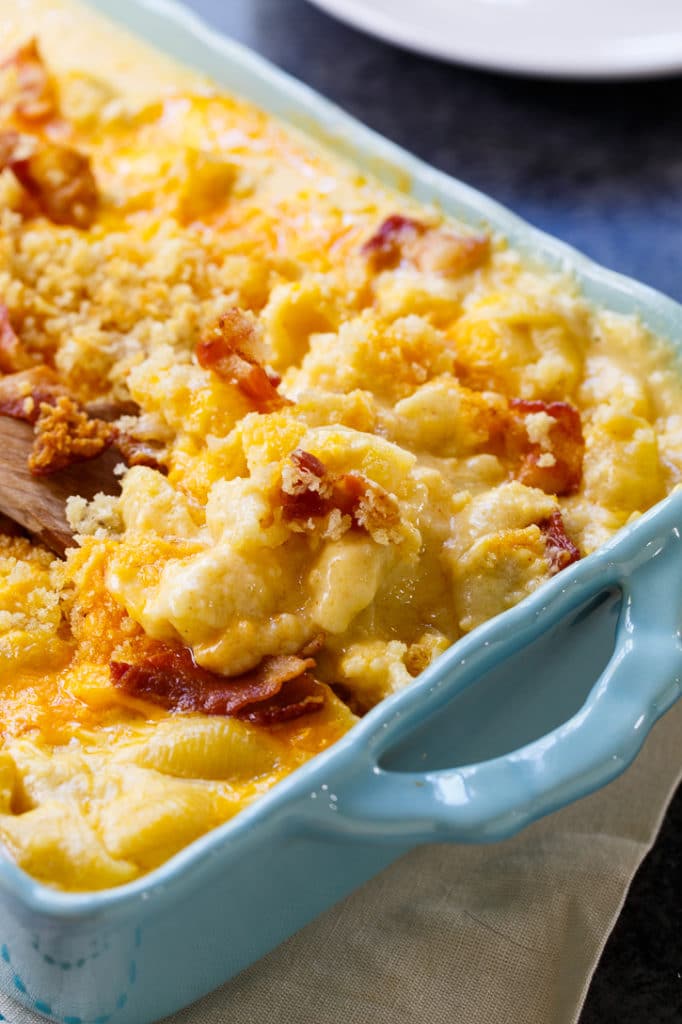 Crab Mac and Cheese is fit for a special occasion. The addition of crab and some salty, crumbled bacon turns a standard side dish into one that gets the crown-up stamp of approval.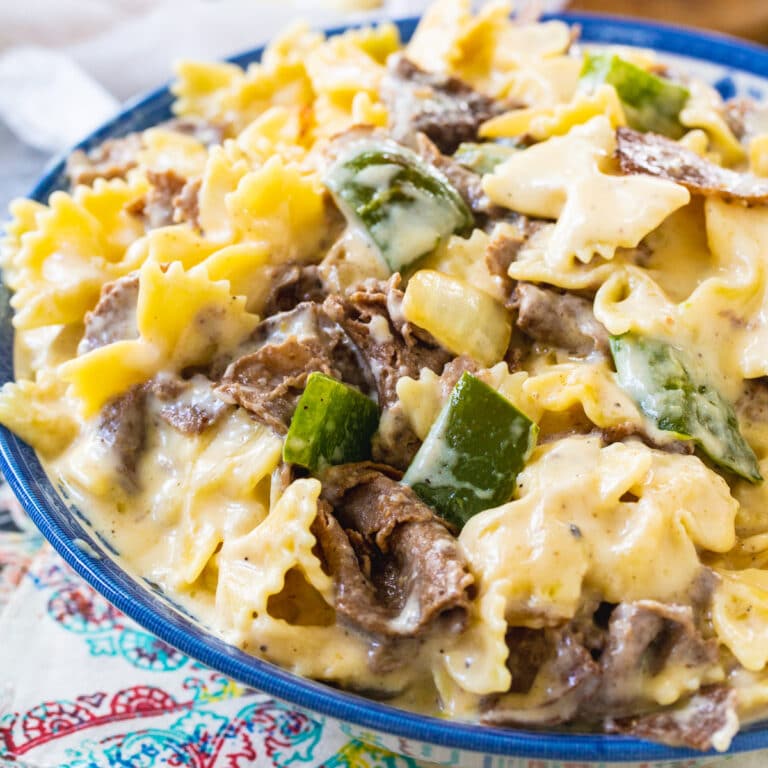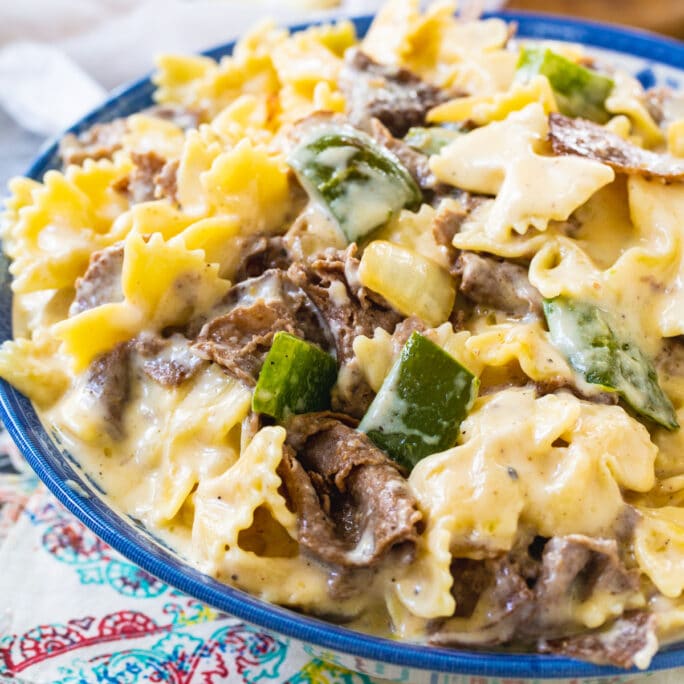 Philly Cheese Steak Mac and Cheese is loaded with white American cheese, steak, onions, and peppers. It's perfect for gameday.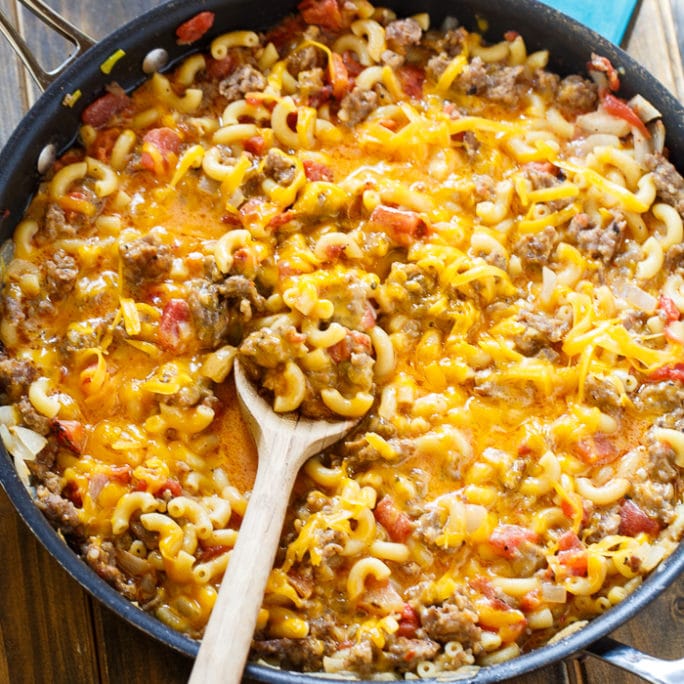 Stovetop Sausage Mac and Cheese is super cheesy and can be made using only one pot in under 30 minutes.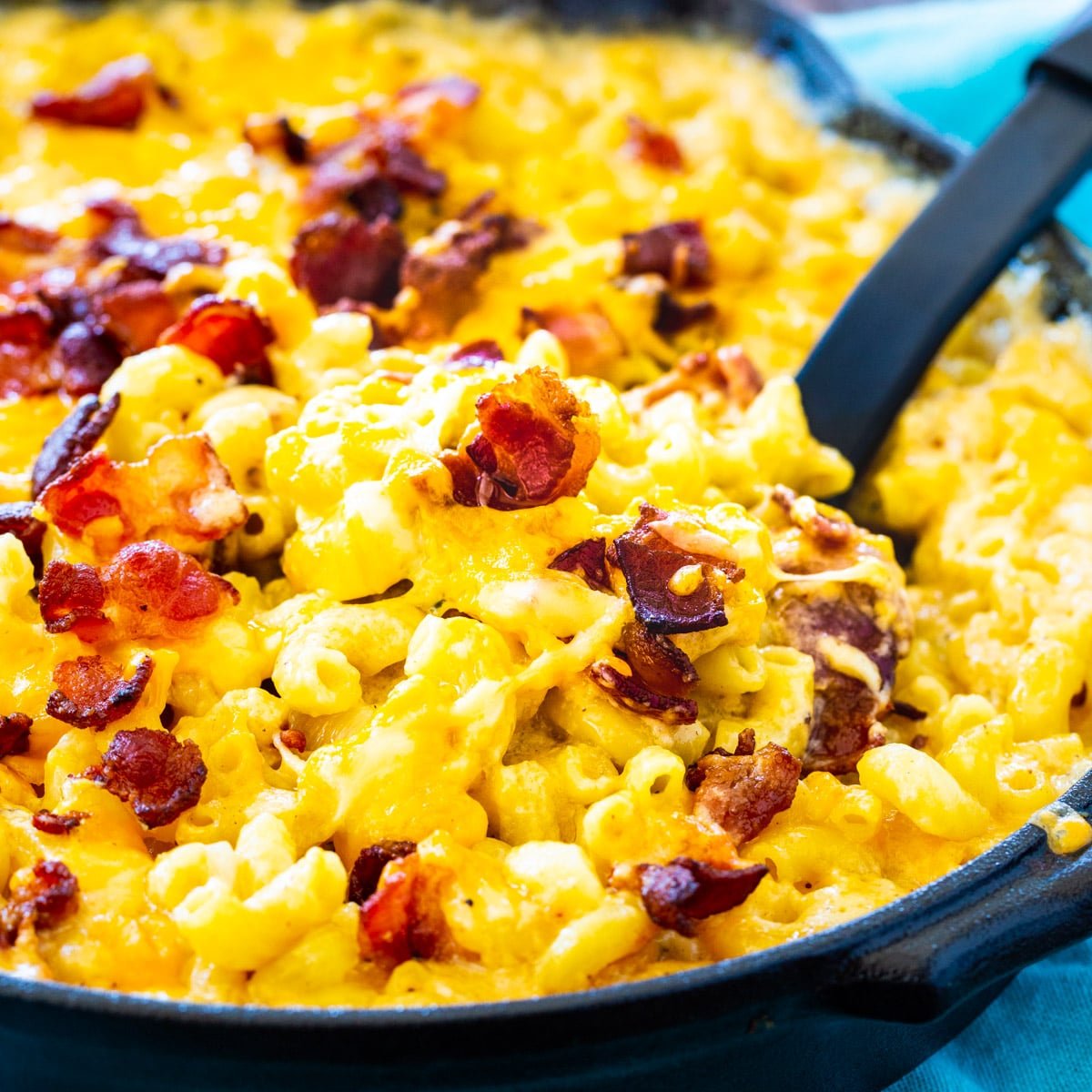 Bourbon and Bacon Mac and Cheese is mac and cheese grown-up style. The bacon and bourbon gives mac and cheese a wonderful earthly, salty flavor that is impossible to resist.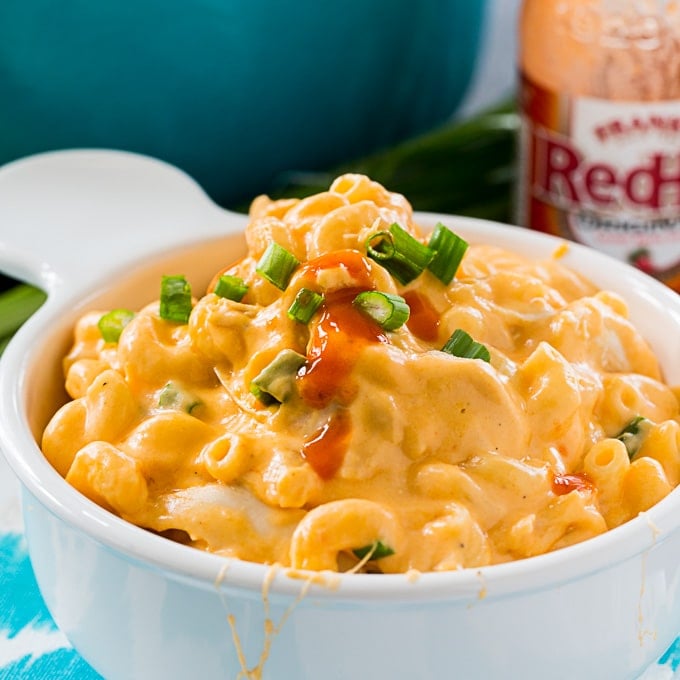 Buffalo Chicken Mac and Cheese is another great gameday recipe. This stovetop mac and cheese is flavored with hot sauce and blue cheese crumbles.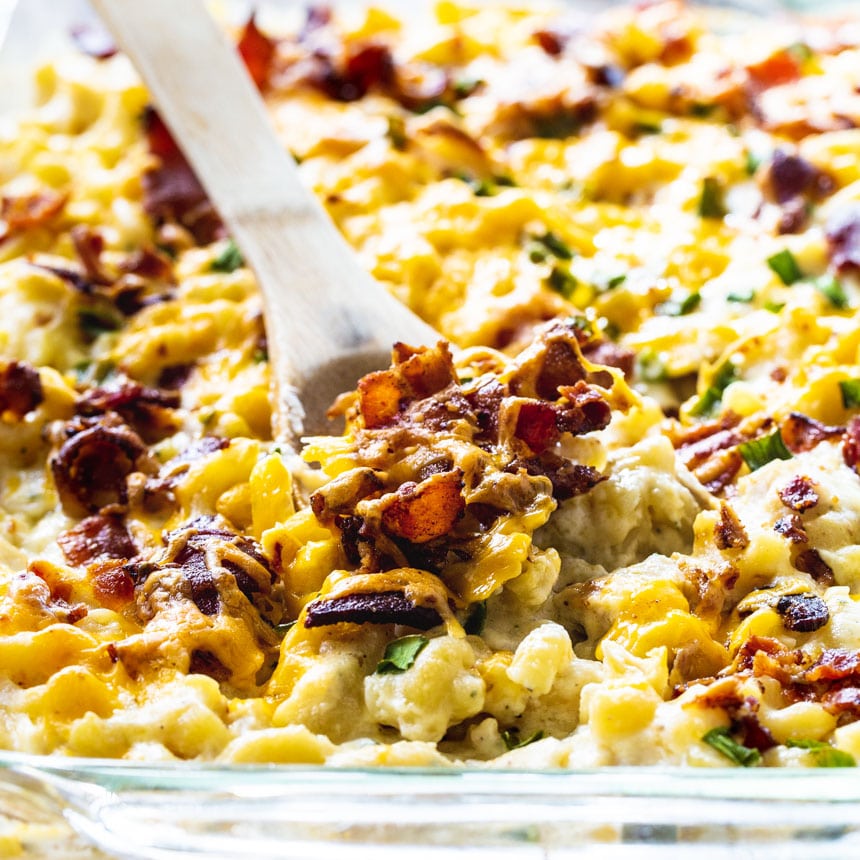 Mac and Cheese doesn't get more flavorful than this Chicken, Bacon and Ranch Mac and Cheese. It's loaded with diced chicken, crumbled bacon, ranch seasoning, and 3 types of cheese.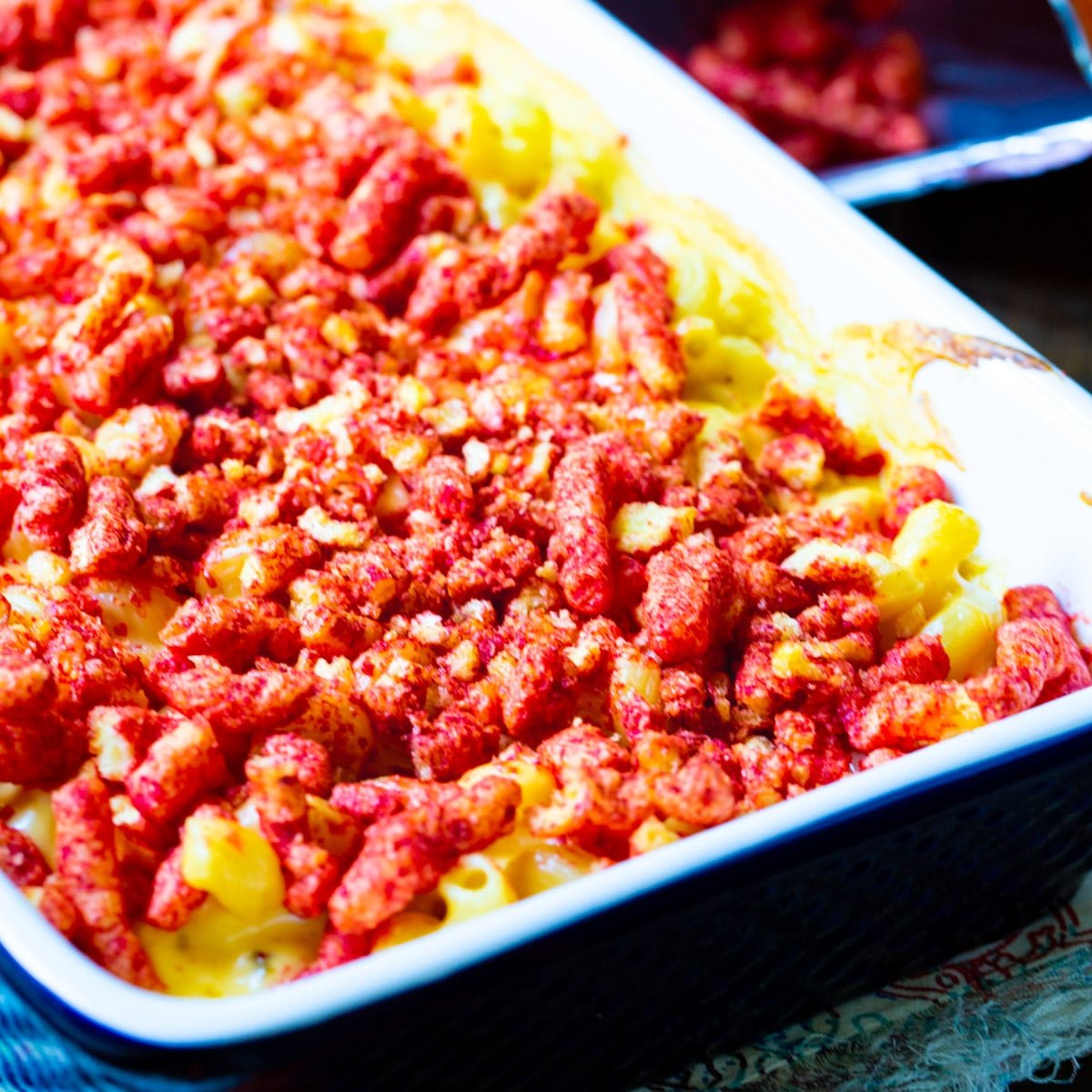 Flamin Cheetos Mac and Cheese is a super fun version with a spicy kick.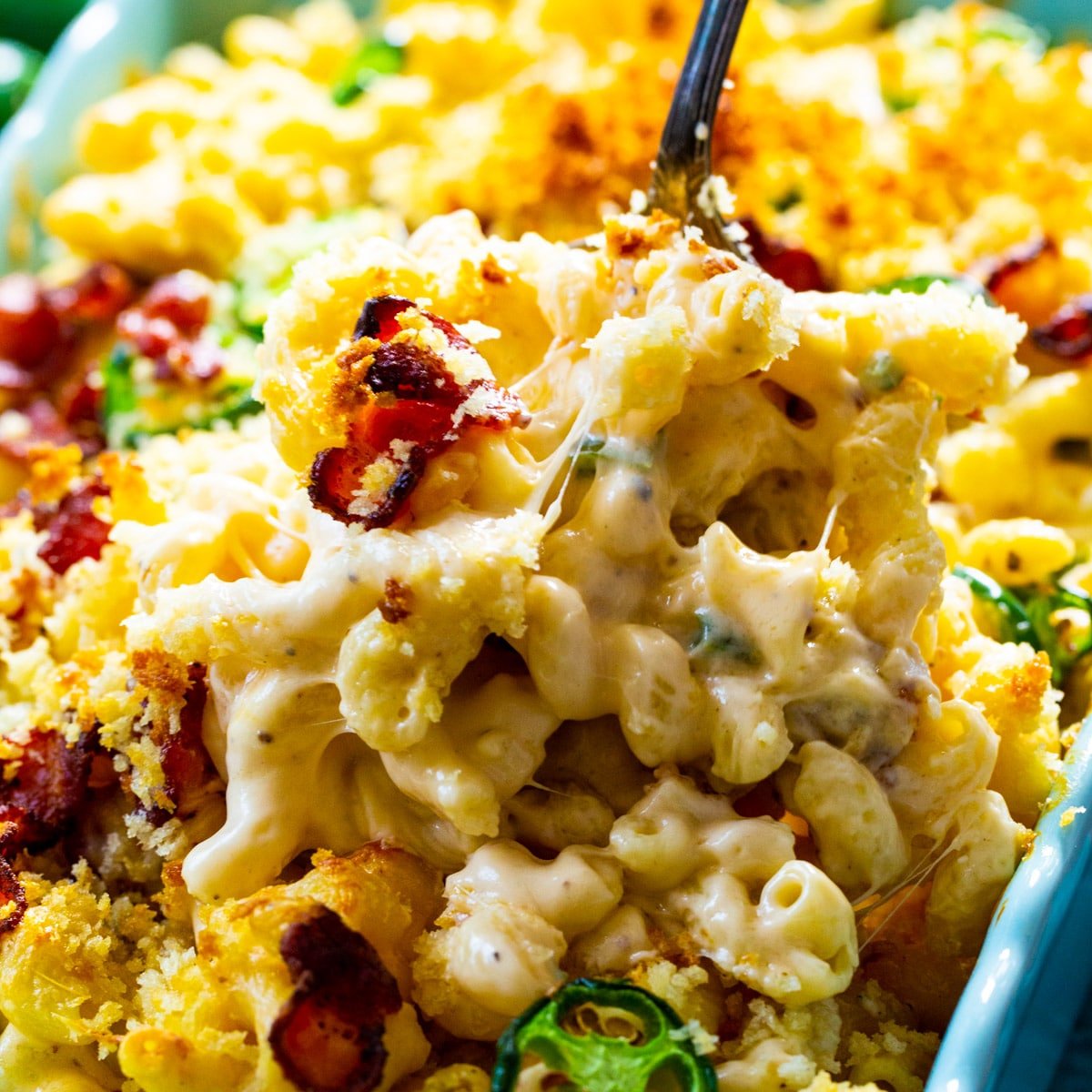 Of course we love mac and cheese with jalapenos. This Jalapeno Popper Mac and Cheese has bacon and cream cheese in additon to jalapenos.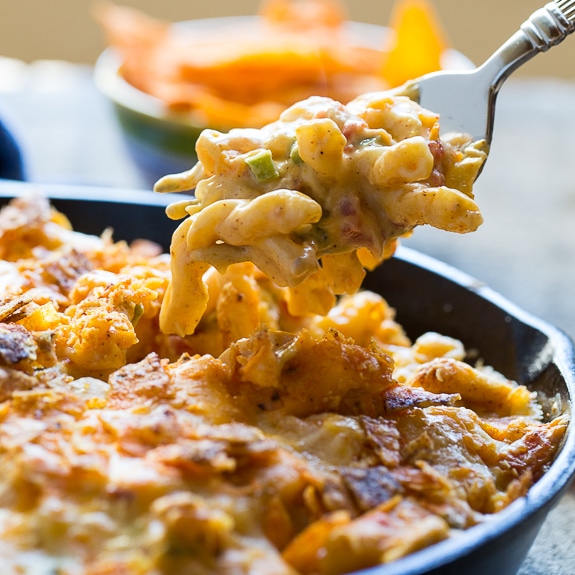 King Ranch Mac and Cheese combines two southern favorites into one delicious recipe.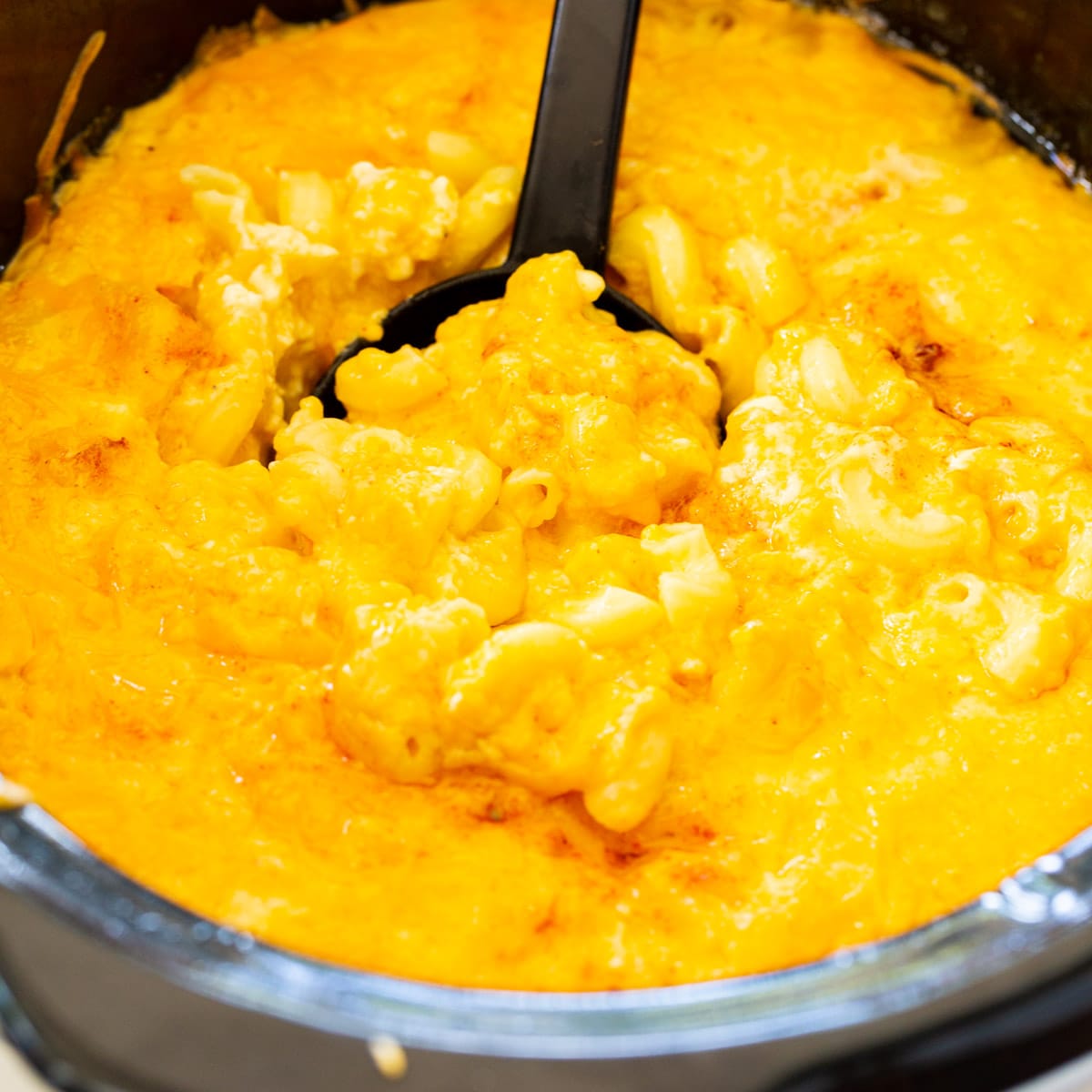 Trisha Yearwood's Slow Cooker Mac and Cheese is gooey, cheesy heaven. Easy to make in a crock pot.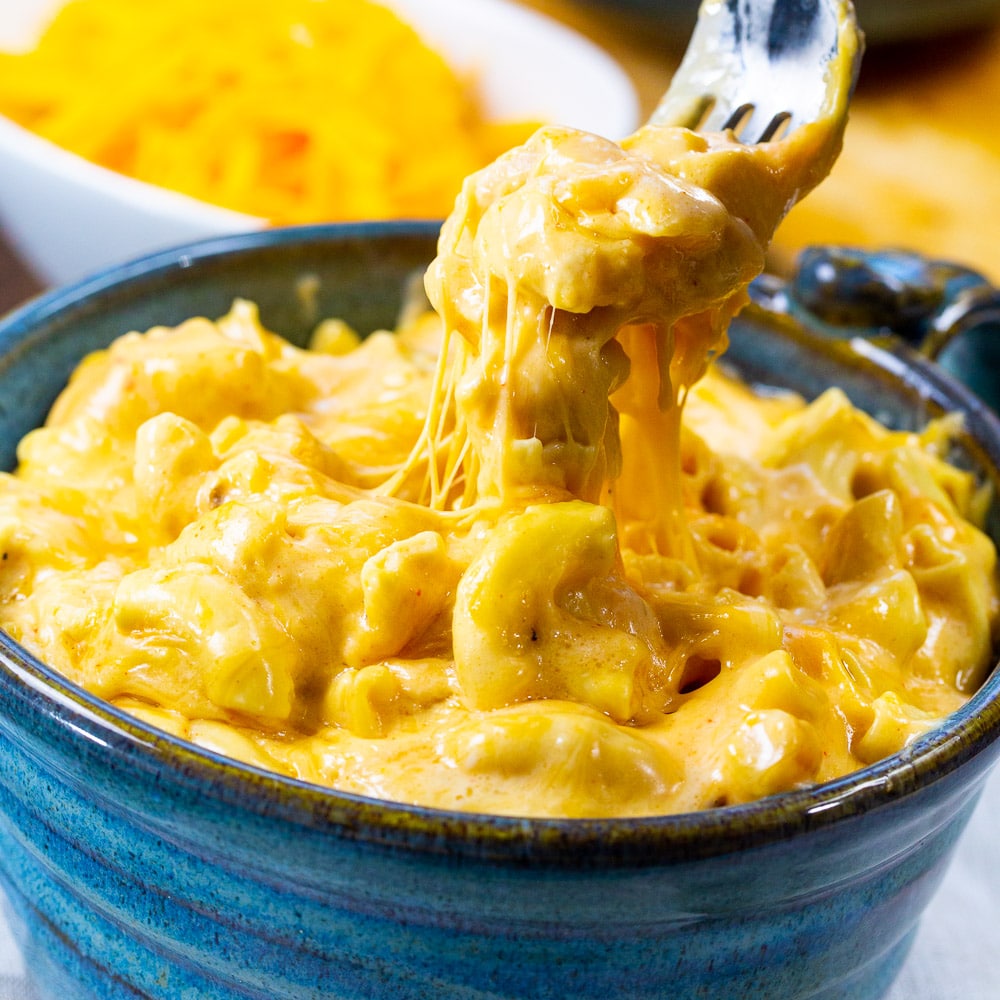 Slow Cooker Ultra Creamy Mac and Cheese is the creamiest with lots of gooey cheese. This is a seriously rich mac and cheese.