Spiced Spaghetti Sauce is a thick and meaty spaghetti sauce flavored with just about every spice in the spice rack. Tastes a lot like Cincinnati Chili.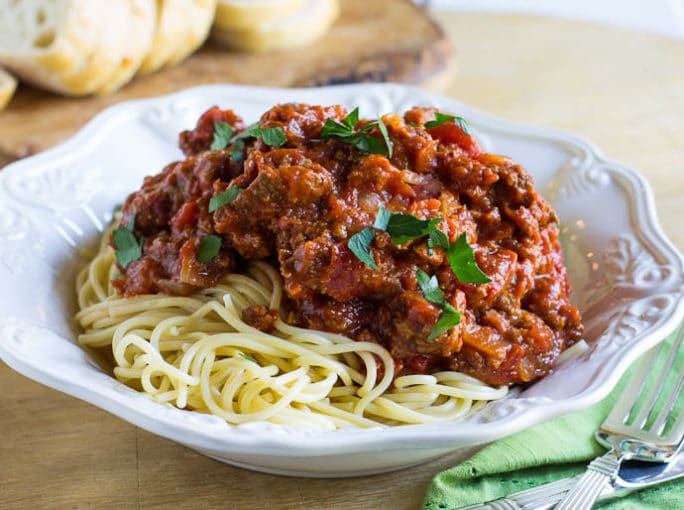 Italian meat sauce flavored with all kinds of spices makes an easy and delicious weeknight meal with plenty of leftovers. This sauce has a little of just about every spice in the spice rack. But just a little. The taste isn't overpowering at all. It actually tastes a little like Cincinnati Chili.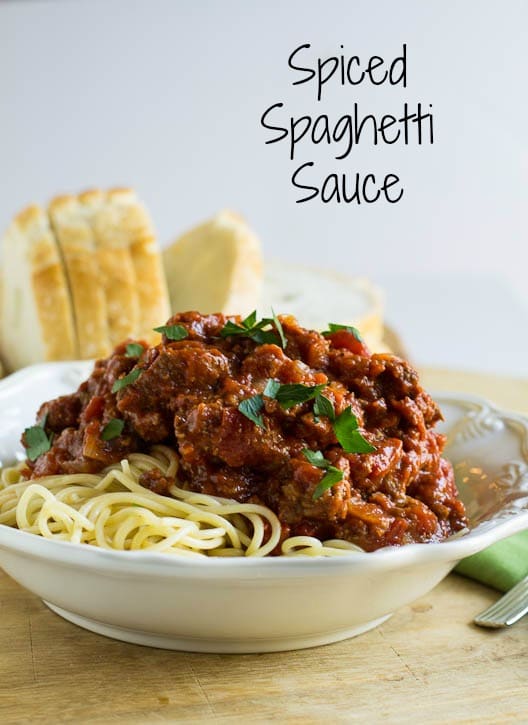 Chili powder, nutmeg, cinnamon, sage, a bay leaf, allspice, oregano, and red pepper flakes all simmer together for 90 minutes along with some ground beef and ground pork to make an extra thick and fully flavored meat sauce.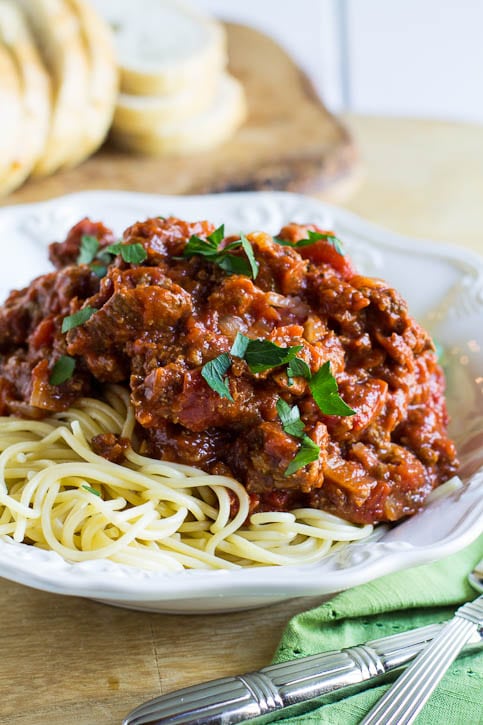 Serve with some spaghetti and Parmesan cheese for a family meal everyone will come to the table for.
We had such a great weekend. Perfectly warm and sunny weather and Chase went to his prom with the sweetest, most beautiful girl. Wish I could show a picture of them together, but she might not appreciate having her prom pictures all over the internet.
So instead a picture of Chase with me.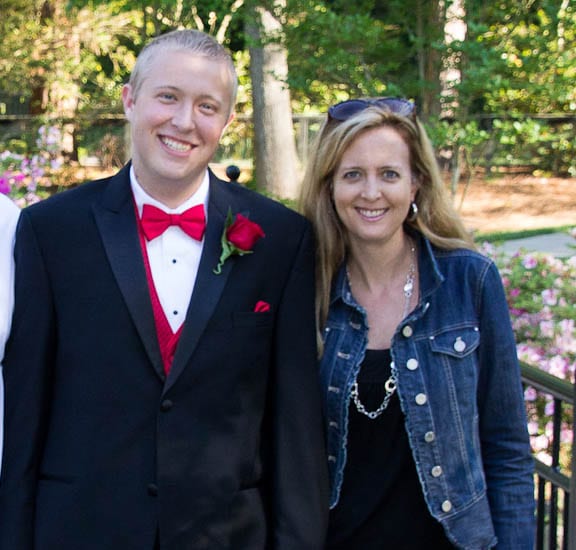 I just love how happy he looks and am amazed at how grown-up my baby boy is. His hair is still growing in after his chemo and it is much lighter and finer than before. It feels like velvet. I'm so hoping it stays that way.
Hope everyone has a lovely week 🙂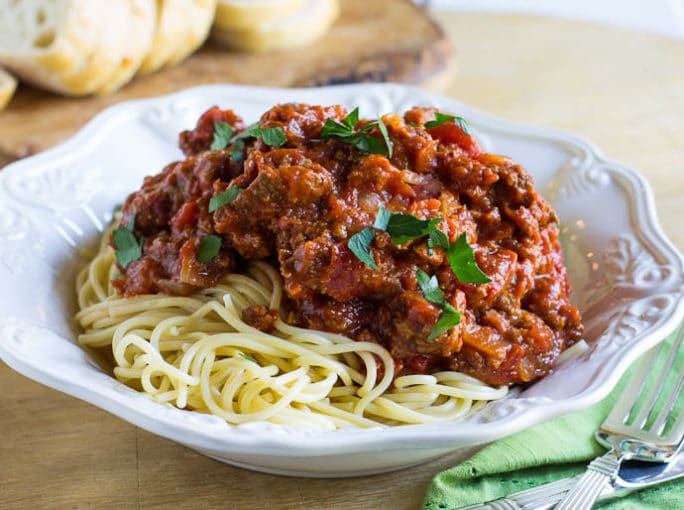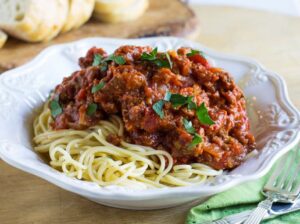 Spiced Spaghetti Sauce
A slow-simmered spaghetti sauce deliciously flavored with a wide variety of spices.
Ingredients
2

pounds

lean ground beef

1/2

pound

ground pork

4

cups

diced onion

2

garlic cloves,

minced

2

tablespoons

Vegetable oil

1

(28-ounce)

can crushed tomatoes

1

(8-ounce)

cans tomato sauce

1

(6-ounce)

can tomato paste

1

bay leaf

1

teaspoon

salt

1

teaspoon

sugar

1

teaspoon

dried oregano

1/2

teaspoon

chili powder

1/4

teaspoon

ground cinnamon

1/4

teaspoon

ground nutmeg

1/4

teaspoon

rubbed sage

1/4

teaspoon

onion powder

1/4

teaspoon

red pepper flakes

1/8

teaspoon

ground allspice
Instructions
In a large skillet, brown the ground beef and pork. Drain and set aside. Wipe skillet clean. (You can use a Dutch oven instead of a skillet.)

Add oil to skillet and heat over medium heat. Sauté onions for about 8 minutes. Add garlic and continue to sauté for 2 minutes.

Add remaining ingredients and return cooked meat to skillet. Stir everything together well and cook over low heat for 1 1/2 hours.
Notes
If sauce gets too thick for your liking, this with some water.
Want to Save This Recipe?