Giving the oats a quick boil the evening before makes this Gingerbread Steel-Cut Oatmeal a cinch to make in the morning. Richly flavored with molasses and spices.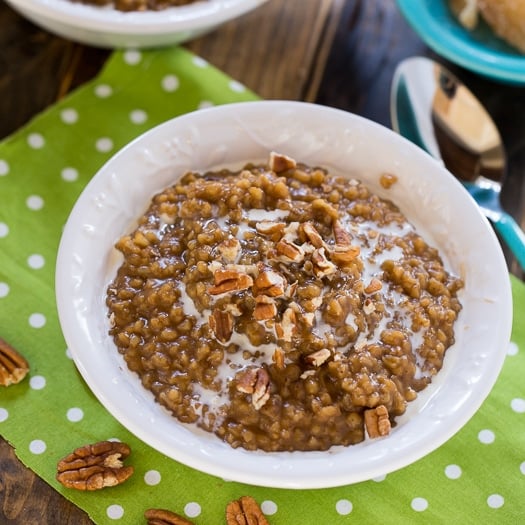 Oatmeal is my favorite breakfast during the winter months and this Gingerbread Steel-Cut Oatmeal flavored with molasses, ginger, nutmeg, cinnamon, and cloves is perfect for the season. It's almost like having dessert for breakfast. The toasted pecans on top are my favorite part. I love something crunchy with my oatmeal.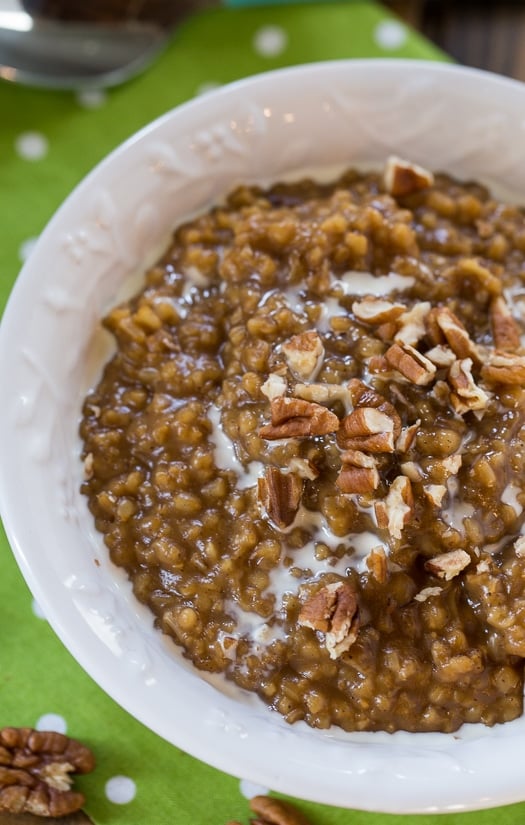 Steel-cut oats are a pain to cook due to the amount of time it takes to soften them, but I absolutely love the flavor and texture of them. This recipe, adapted from Fine Cooking Magazine, shortens the cooking time by giving them a quick boil the evening before and then refrigerating them overnight. The cooking time the next morning is reduced to just 10 minutes. Not bad at all.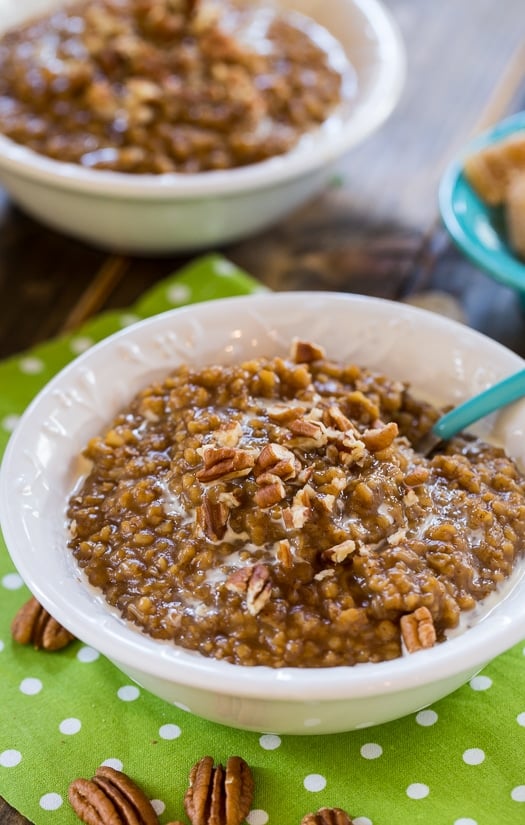 Gingerbread Steel-Cut Oatmeal has just the right amount of sweetness and a little cream drizzled on top makes it totally decadent. But even without the cream, it is delicious.
I just love the dark, rich color.

Never miss a recipe. Click Here to Subscribe.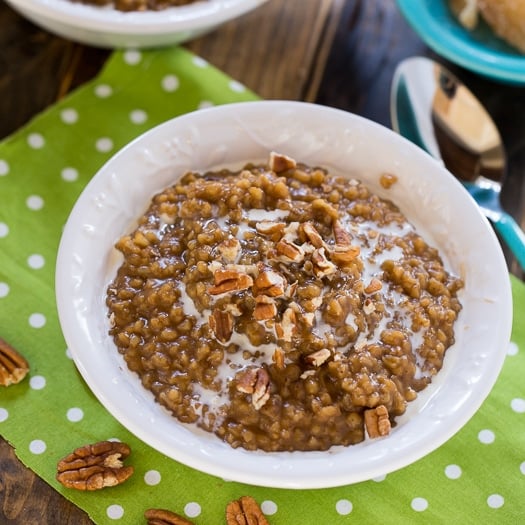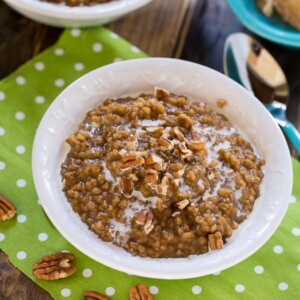 Gingerbread Oatmeal
With a quick boil in the evening, these gingerbread flavored steel-cut oats can be made in a jiffy the next morning.
Ingredients
1/4

cup

packed dark brown sugar

1/4

cup

unsulfured mild molasses

1 1/2

teaspoons

kosher salt

1/2

teaspoon

ground ginger

1

teaspoon

ground cinnamon

1/8

teaspoon

ground cloves

1/8

teaspoon

ground nutmeg

1 1/2

cups

steel-cut oats

1

tablespoon

finely-chopped crystallized ginger

1/4

cup

toasted pecans

heavy cream

for serving
Instructions
The evening before, in a medium saucepan whisk together the brown sugar, molasses, salt, spices, and 6 cups of water. Bring to a boil over medium-high heat.

Stir in the oats and return to a boil. Reduce heat to maintain a simmer. Cook for 1 minute, stirring frequently.

Remove from heat and cool to room temperature in the pan.

Cover pan and refrigerate overnight.

The next morning, uncover the oatmeal and bring to a boil over medium heat. Cook, stirring often, until most of liquid is absorbed, about 10 minutes. The oatmeal will thicken up more as it cools.

Remove from heat and stir in crystallized ginger. Let sit about 5 minutes before serving. Drizzle with cream and sprinkle with pecans.
Want to Save This Recipe?
More Gingerbread Recipes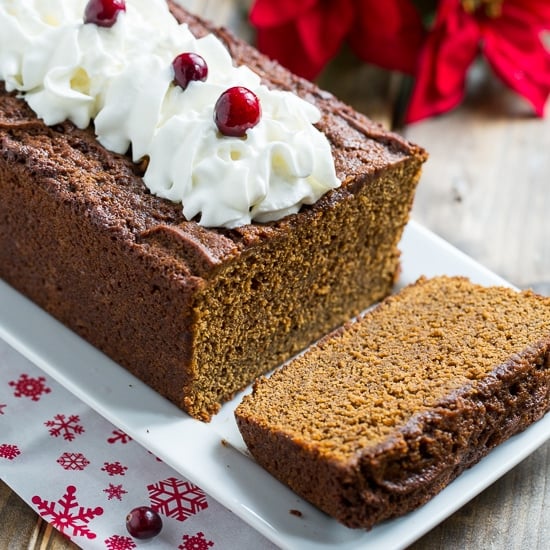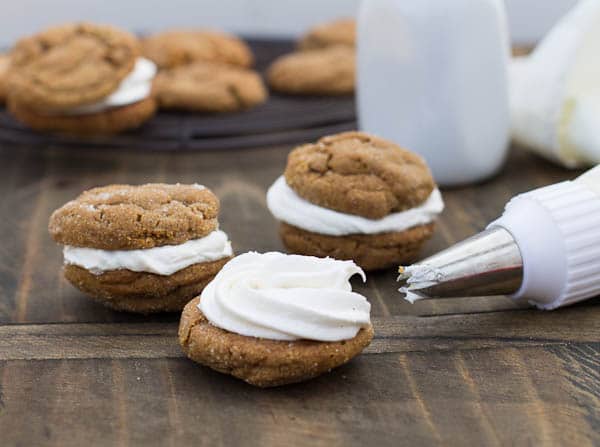 Chewy Gingerbread Sandwich Cookies
Disclosure: This post contains affiliate links.