Super Crispy Fried Zucchini Chips flavored with a little Parmesan cheese are a great way to use up summer zucchini. Serve with some Ranch for dipping and you have a mouthwatering snack or appetizer.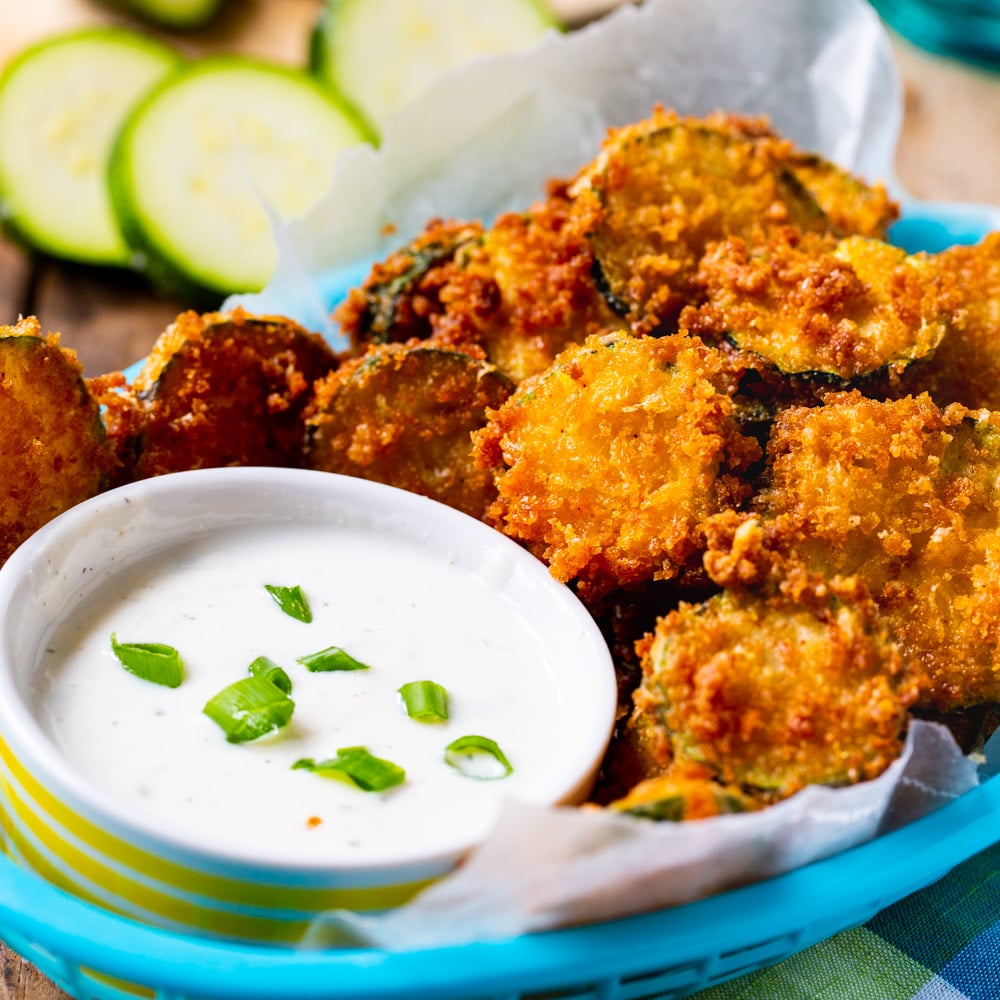 In July and August it is necessary to have a stack of recipes to use up zucchini It is everywhere. I make all kinds of things with it-  Dark Chocolate Zucchini Muffins, Lasagna, Moussaka, Chocolate Sheet Cake, and even pancakes.
When it comes to an appetizer though, fried zucchini can't be beat. Coated in Panko crumbs with a little Parmesan cheese, these crispy Fried Zucchini Chips make a tasty summer treat. They are super crispy and savory.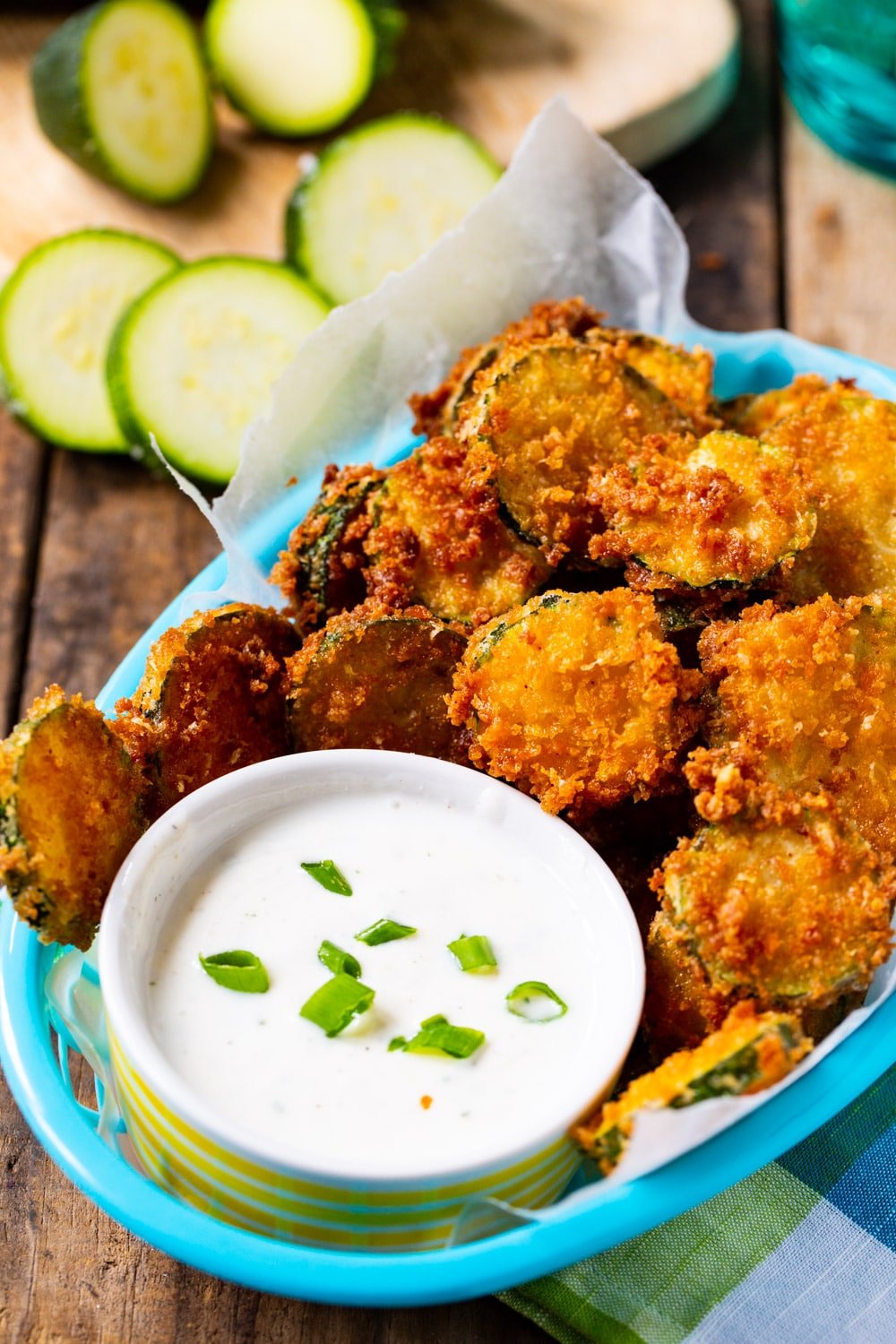 Panko crumbs make them extra crispy. I like to cut my zucchini into circles instead of wedges. And I cut them fairly thin, a little less than 1/2 inch. That way they get soft all the way through in the short amount of time the zucchini is in the oil.
Fried Zucchini Chips Recipe Tips:
Be sure to keep the oil right around 350 degrees. A deep-frying/candy thermometer is helpful for this. If the oil temperature is too low, they will get soggy.
Fried Zucchini Chips are super delicious dipped in Ranch dressing.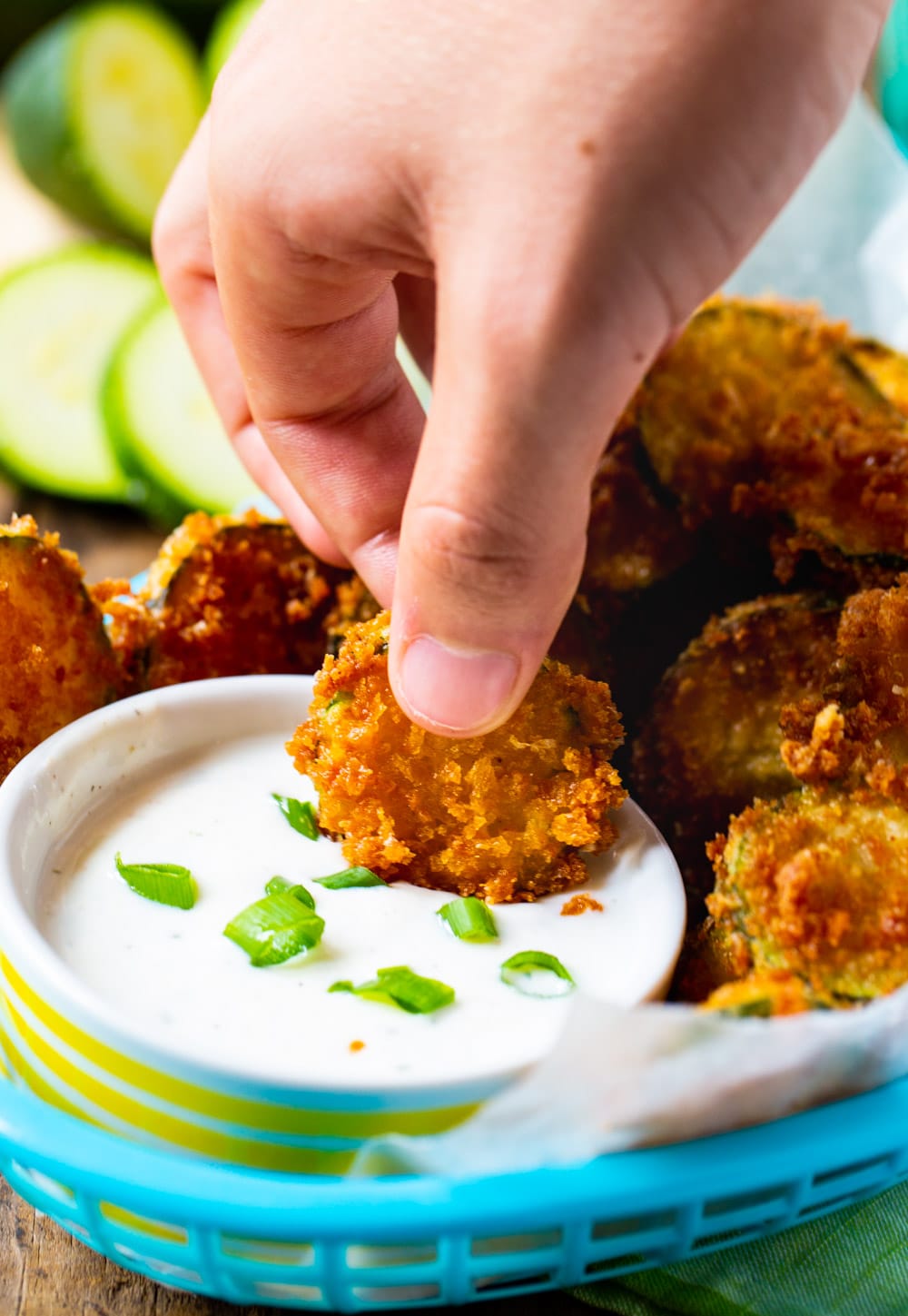 Never miss a recipe! Follow Spicy Southern Kitchen on Pinterest and Instagram.
Try These Other Zucchini Recipes: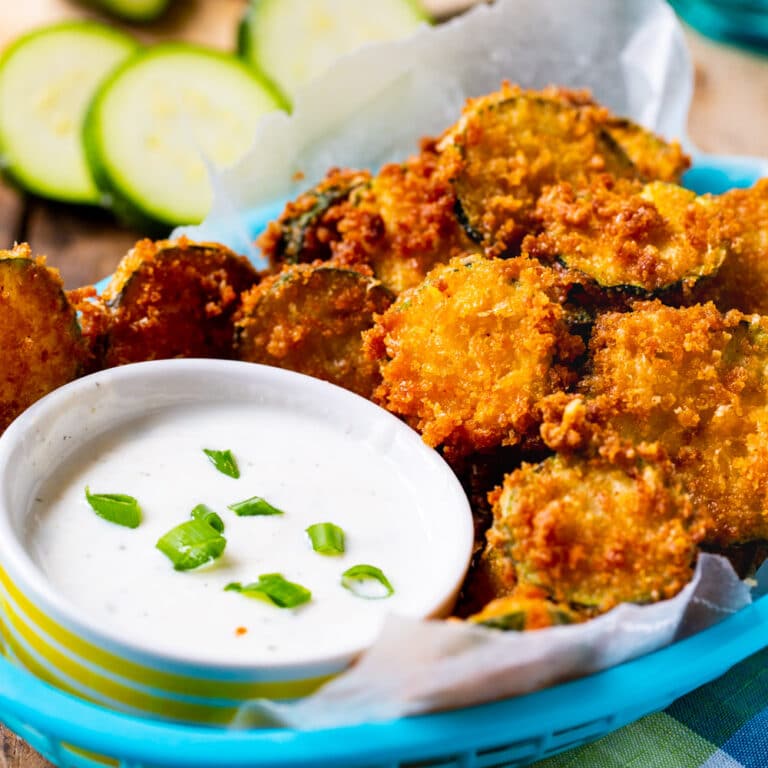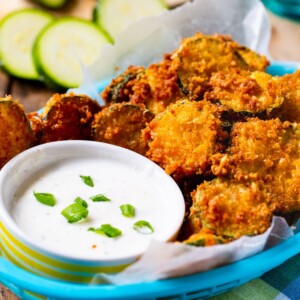 Fried Zucchini Chips
Fried Zucchini Chips are coated in Panko crumbs and Parmesan cheese and fry up super crispy. Dip them in Ranch dressing for a delicious summer appetizer.
Ingredients
3

medium zucchini

1

cup

flour

2

cups

Panko crumbs

1/4

cup

grated Parmesan cheese

salt

2

eggs

2

tablespoons

water

Vegetable oil

ranch dressing for serving
Instructions
Heat about 1-2 inches of oil in a Dutch oven (I like to use cast iron). You can also use a deep pan.

You want to maintain the heat of the oil around 350 degrees. If it gets much lower, the zucchini will soak up too much oil. A thermometer is helpful for this.

Place flour in a pie plate or shallow bowl.

In a second pie plate or shallow bowl, combine Panko crumbs, Parmesan cheese, and 3/4 teaspoon salt.

Slice zucchini into circles, no thicker than 1/2 inch. Coat in flour, dip in egg mixture, and then coat in Panko crumbs. Fry in batches until golden brown on both sides, about 90 seconds per side. Drain on paper towels and season immediately with salt.
Want to Save This Recipe?
Originally published August 26, 2015.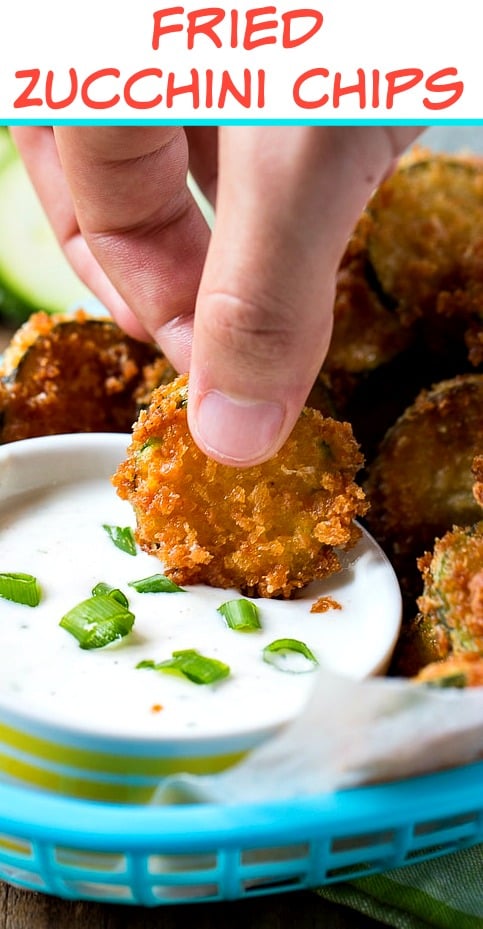 More Zucchini Recipes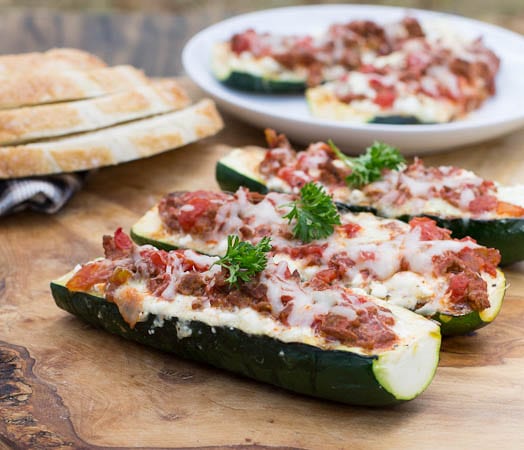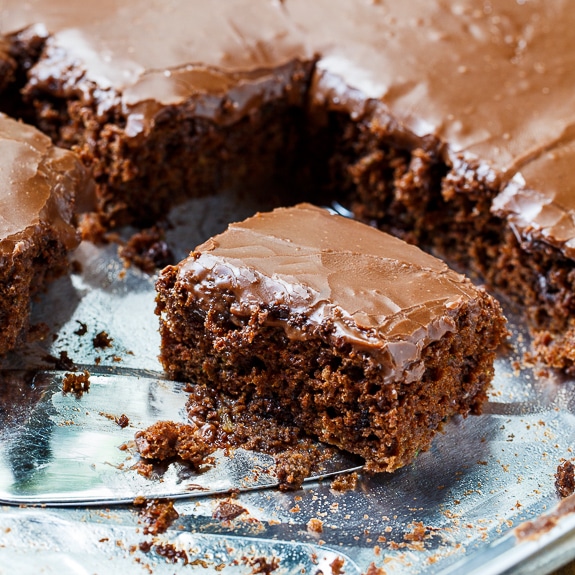 Disclosure: This post contains affiliate links.