Can't decide between waffles or French Toast? Make Waffled French Toast, a wonderful mash-up of 2 breakfast favorites. I can't think of a better way to start the day!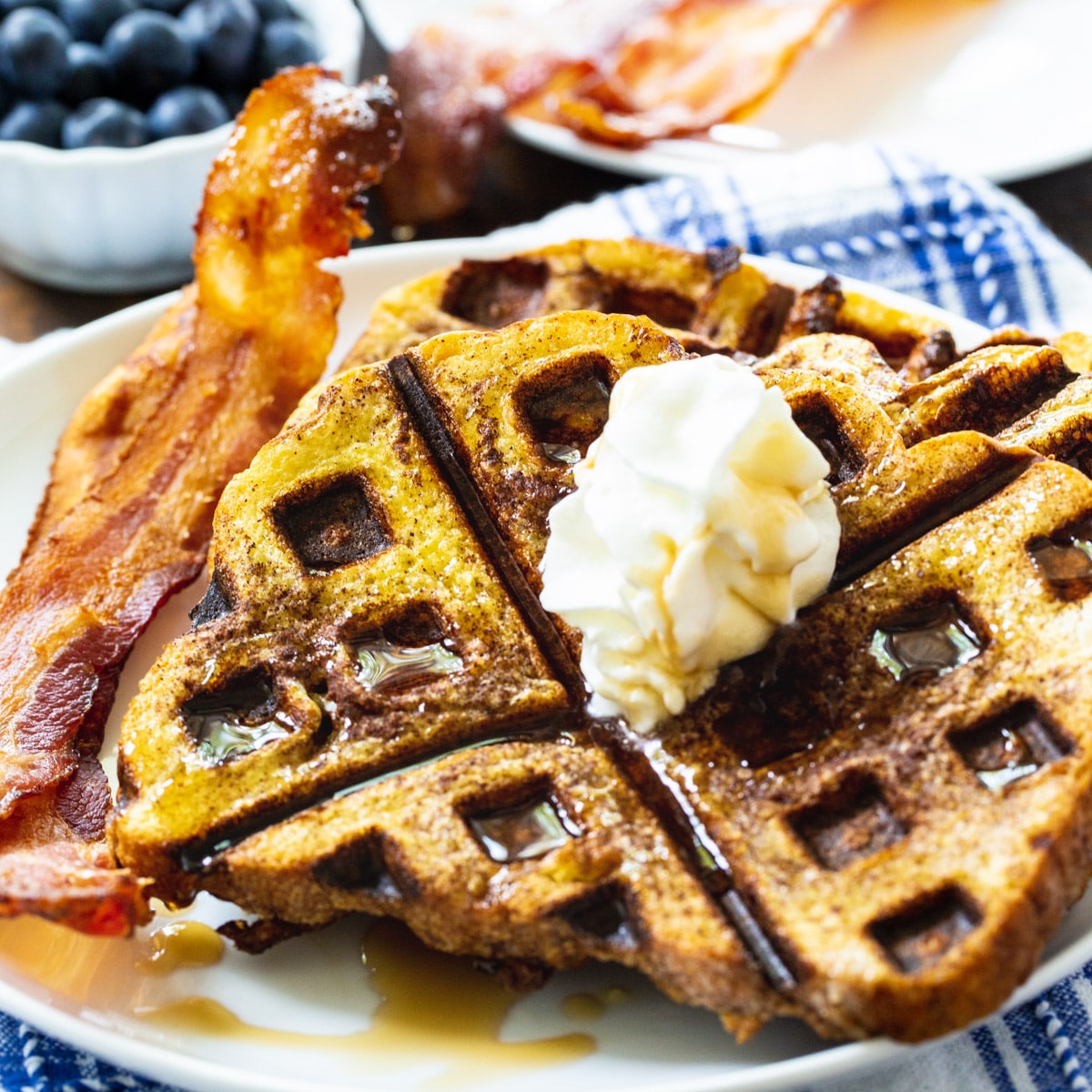 When you make French Toast in a waffle iron, you have all the flavor of French Toast, but it gets crispy on the outside and has those wonderful waffle indentations for lots of syrup to collect in. Serve with maple syrup and butter or whipped cream.  Some fresh berries are a great addition.
Waffled French Toast is special enough for a special occasion like a Mother's Day Brunch, but easy enough to make for a weekday breakfast.
How To Make Waffled French Toast:
Make the batter. In a shallow bowl, whisk together whole milk, 4 eggs, 2 tablespoons of melted butter, and 1/2 teaspoon of salt. You can use half-and-half instead of milk and a teaspoon of vanilla extract is a great addition.
Heat your waffle iron.
Sprinkle each piece of bread with cinnamon and one at a time, dip in the batter to coat both sides. Place one piece of bread at a time in the waffle iron. If you have a larger waffle iron you can cook 2 pieces or possibly even 4 pieces at a time.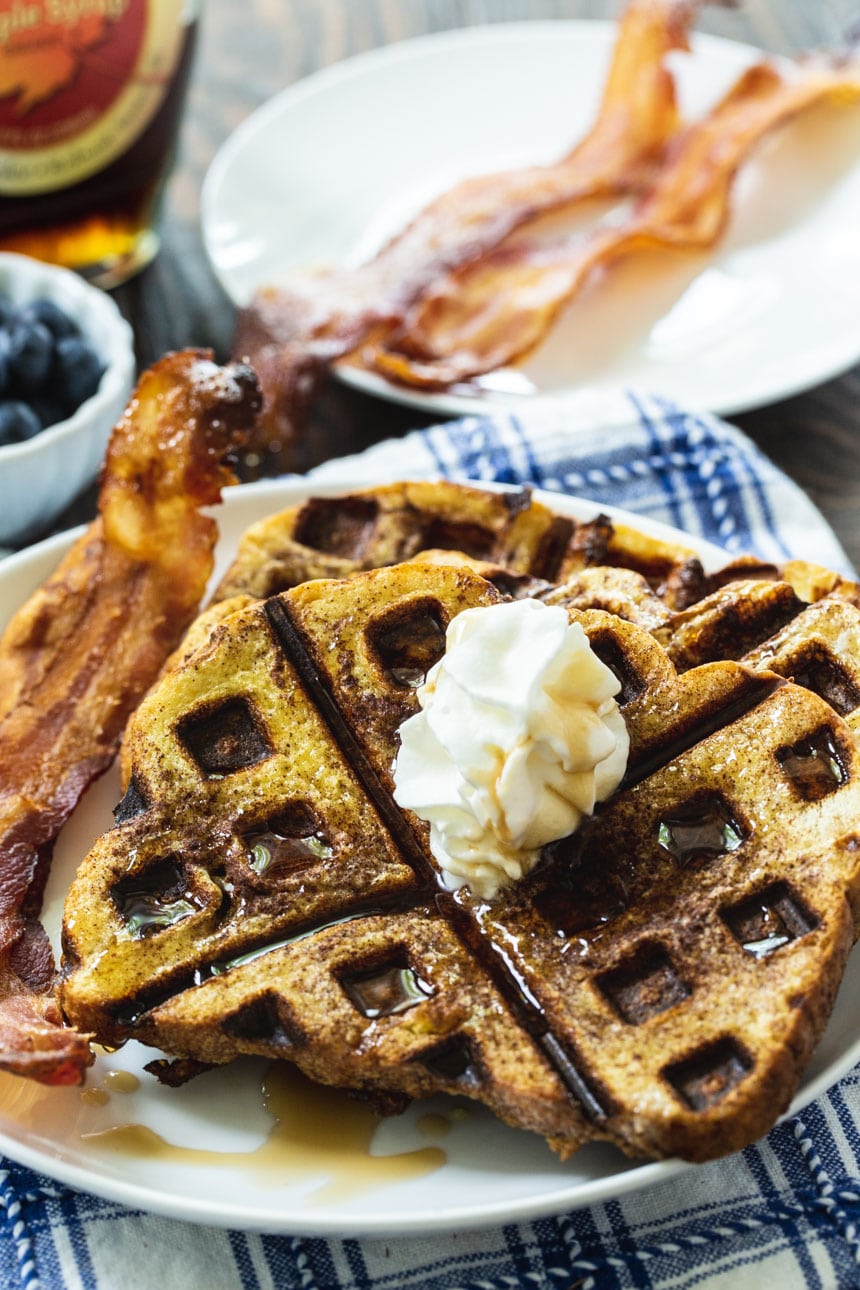 How Long To Cook?
This will depend on your waffle iron, but you want to be patient and cook until golden and cripsy on the outside. This can take 4 to 6 minutes.
What Type of Bread to Use?
I like to use a sturdy white bread. Challah bread is also great for French Toast and Cinnamon Swirl Bread works really well. Of course French Toast is perfect for using up stale bread. The drier the better. It will be able to soak up more liquid.
This Waffled French Toast recipe takes waffles to a whole new level Your kids are going to ask for it again and again!.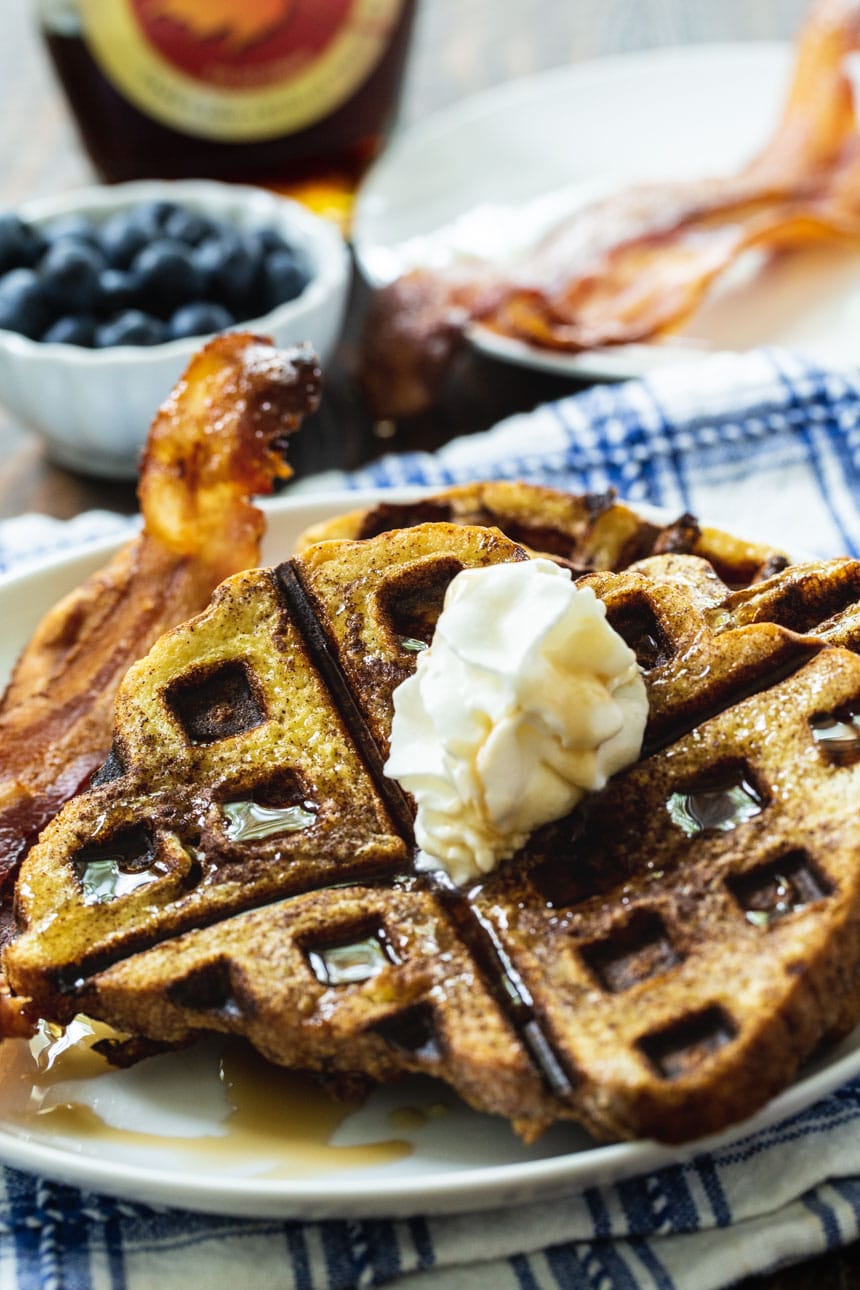 Try These Other Amazing Breakfast Recipes: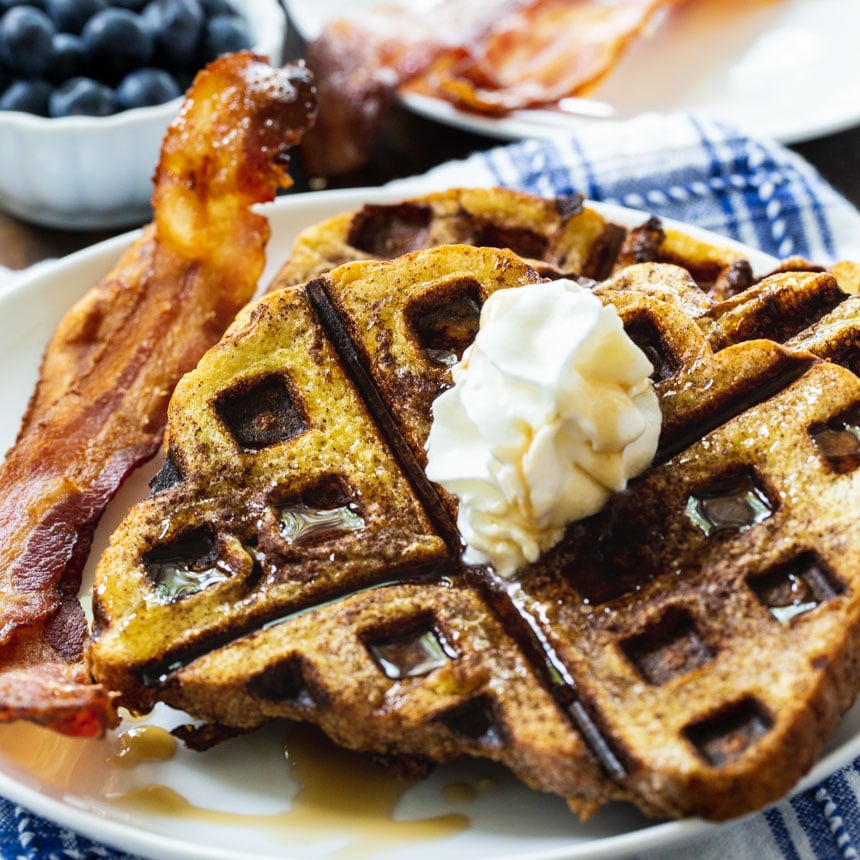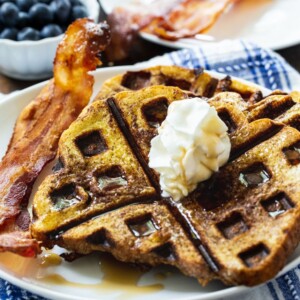 Waffled French Toast
French Toast cooked in a waffle iron gets fabulously crispy on the outside.
Ingredients
1/2

cup

whole milk

4

large

eggs

2

tablespoons

melted butter

1

tablespoon

sugar

1/2

teaspoon

salt

8

slices

bread

ground cinnamon

maple syrup, whipped cream, fresh berries
Instructions
Whisk together the milk, eggs, melted butter, sugar, and salt in a shallow bowl that you can fit the bread slices in.

Dip slices one at a time in the egg mixture, coating both sides.

Sprinkle with cinnamon.

One at a time, cook each slice in the waffle iron until golden brown and crispy.

If you have a larger waffle iron, cook more than 1 slice at a time.

Serve with maple syrup and whipped cream and berries if desired.
Want to Save This Recipe?