Peach-Vidalia Onion Relish with jalapenos is a sweet and tangy condiment that will take your hot dogs from drab to fab. Great way to use excess summer peaches.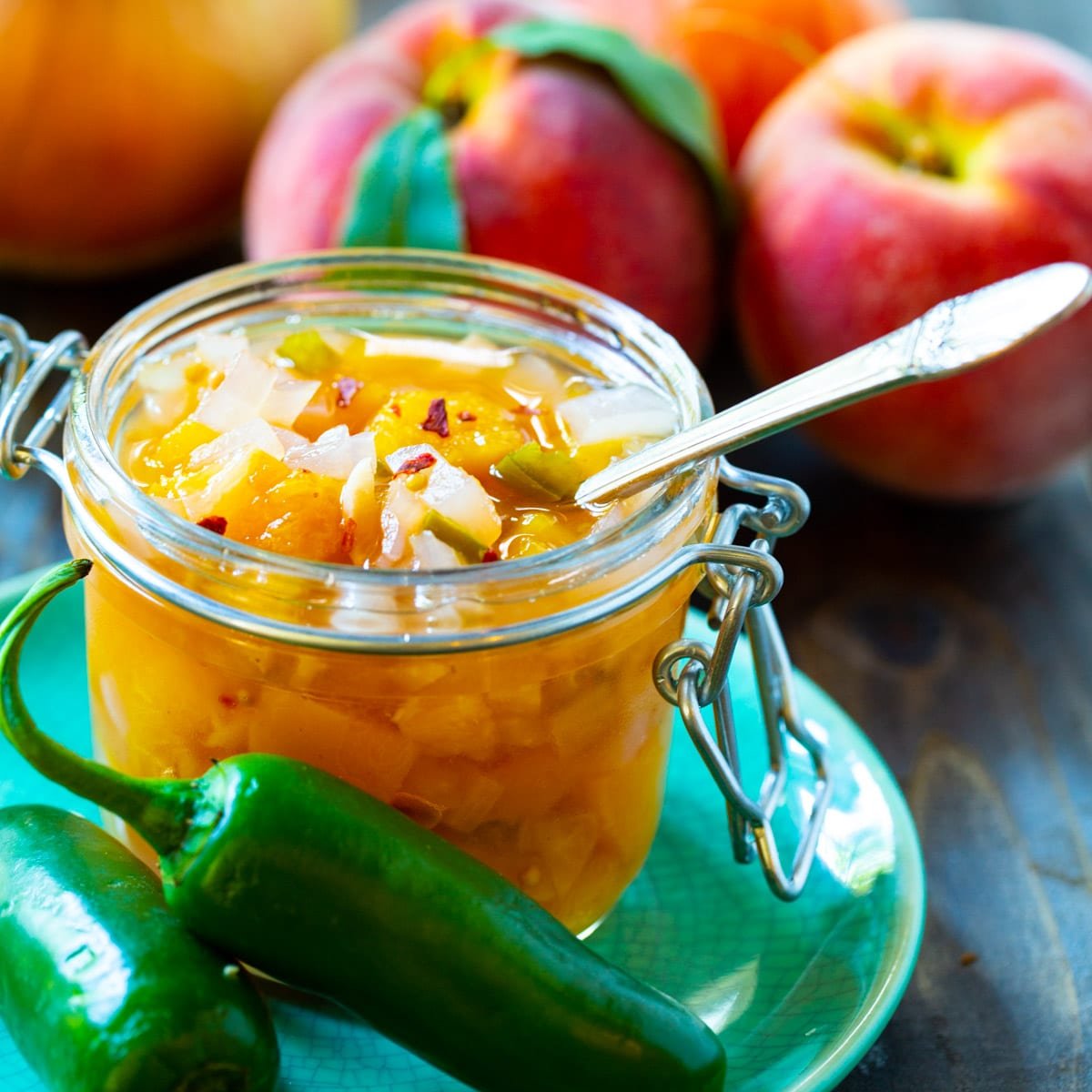 Originally published July 6 ,2014
Peach season is in full swing in South Carolina and I can't get enough of them. They are unbelievably sweet and juicy. So juicy they can't be peeled without a river of juice running down your hands all the way to your elbow. We eat peach cobbler all summer long, but sometimes I like to do something a little savory with peaches too.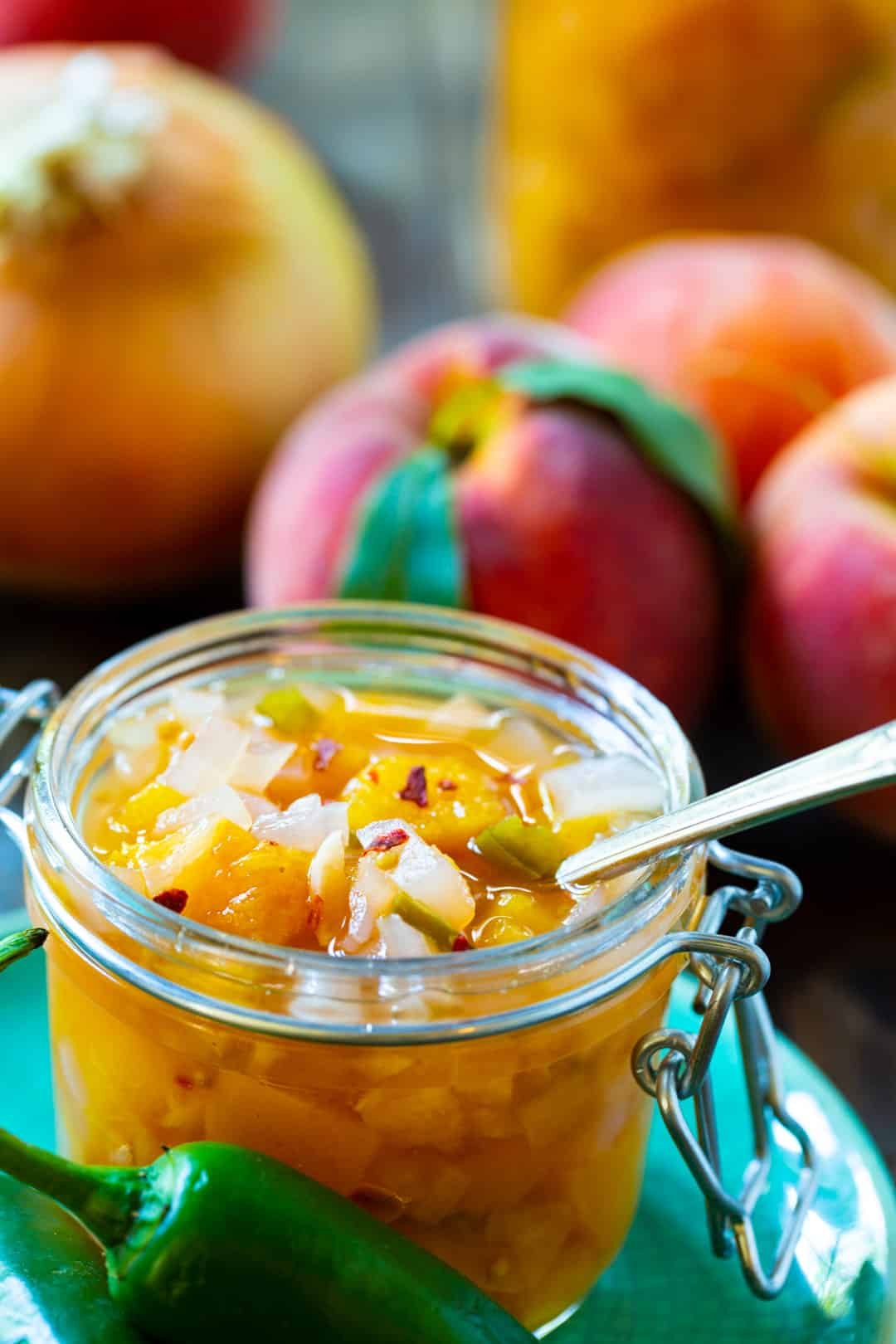 Add Some Spice
This Peach-Vidalia Onion Relish is packed full of tangy, sweet flavor and is spiced up with jalapenos and crushed red pepper flakes. The heat is a wonderful complement to the sweetness of the peaches. It also has a splash of gin to help add a little kick. I used Cardinal American Dry Gin which is distilled less than an hour from my house in Kings Mountain, NC- but you can use any gin or even omit the gin.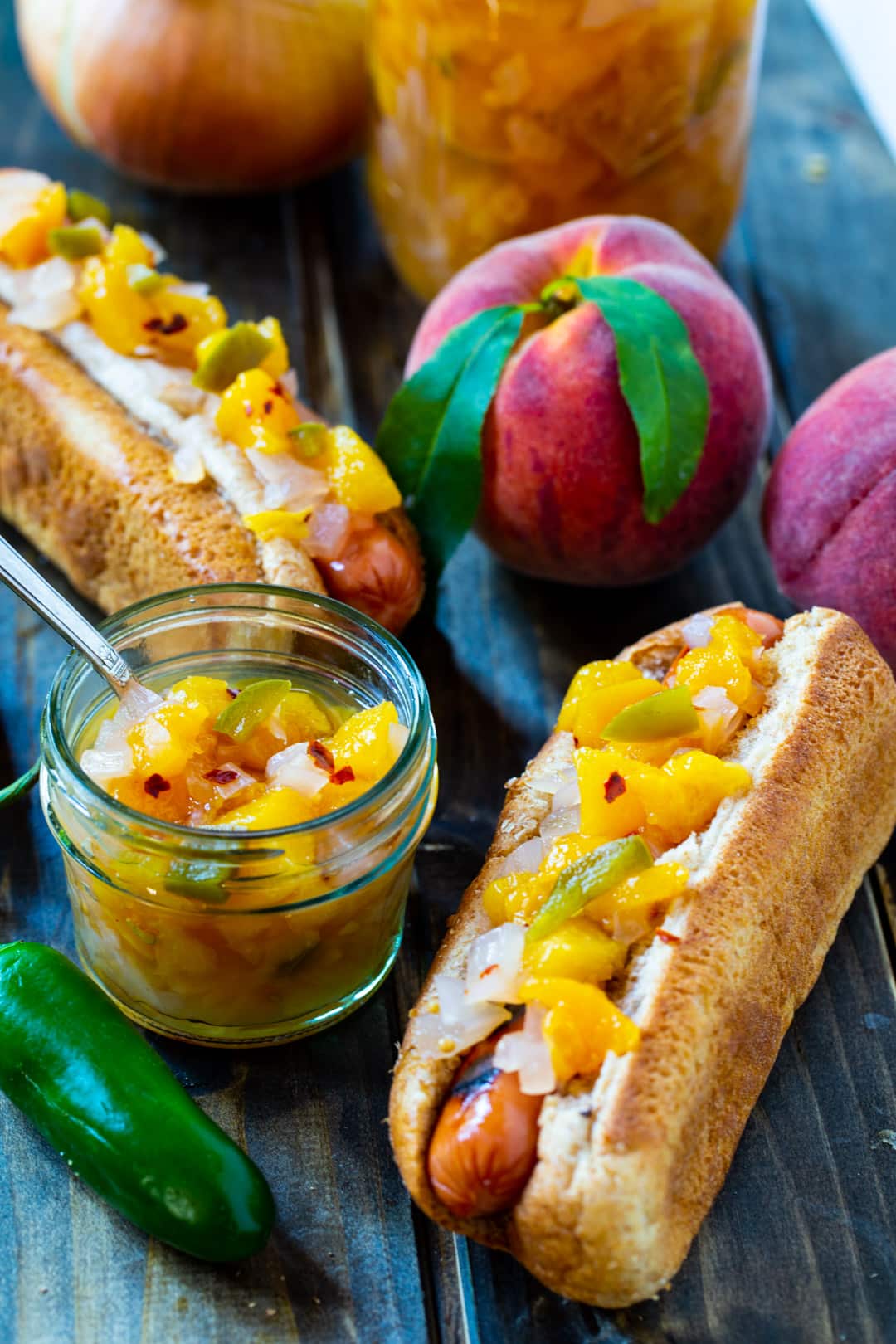 Makes A Large Batch
If you have a large quantity of ripe, summer peaches (And I wouldn't recommend this recipe for peaches that aren't really ripe) that need to be used up, this is a great recipe to do it with. It makes a large batch of relish which can be refrigerated for up to 2 weeks or it can be canned.
How To Serve Peach-Vidalia Onion Relish
Try it as a topping for hot dogs or turkey burgers or spread on top of a block of cream cheese as an appetizer served with crackers. It also goes great with grilled chicken or shrimp. And for a sweet treat, be sure to save some peaches for Slow Cooker Peach Cobbler. 🙂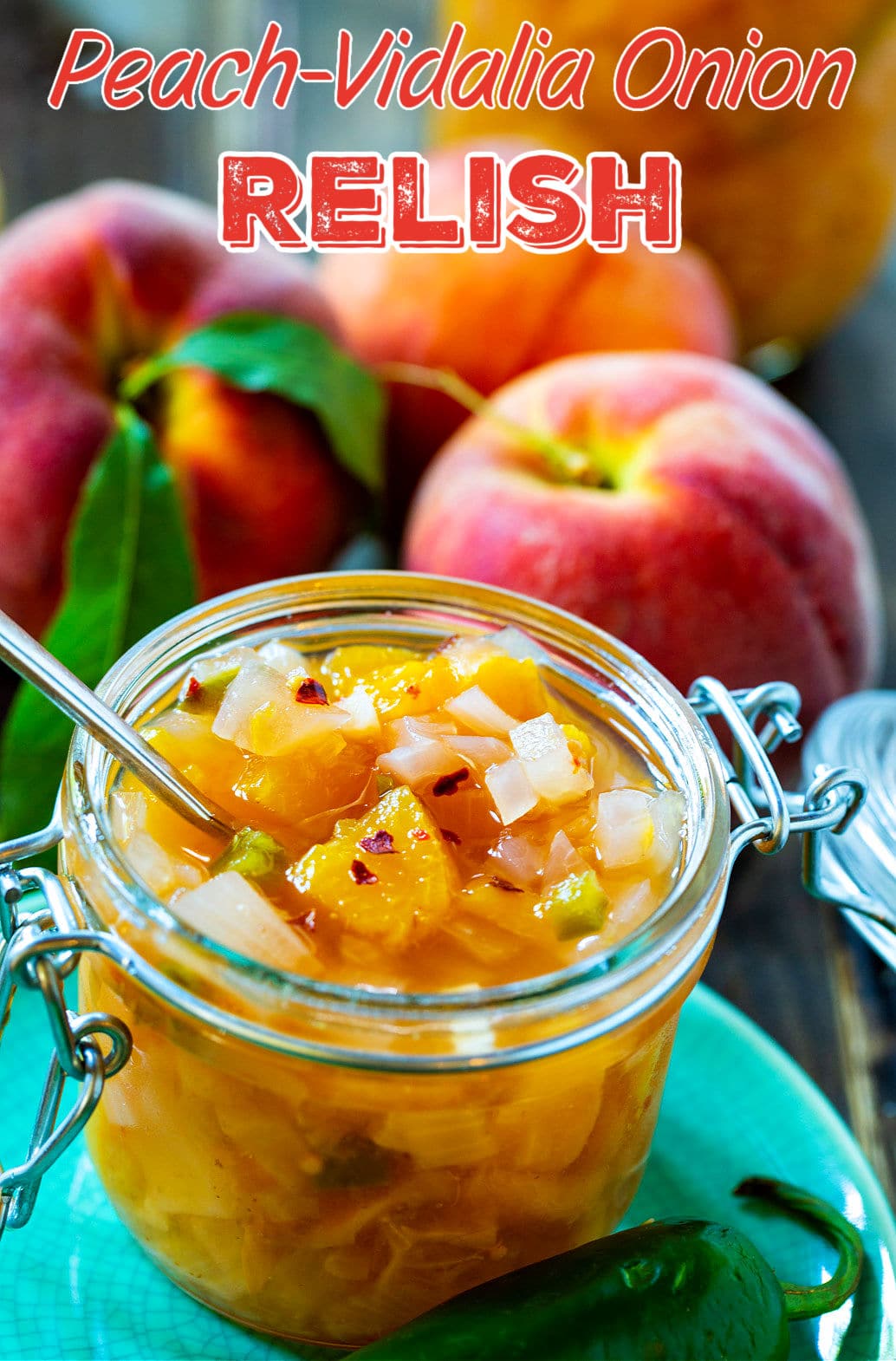 More Peach Recipes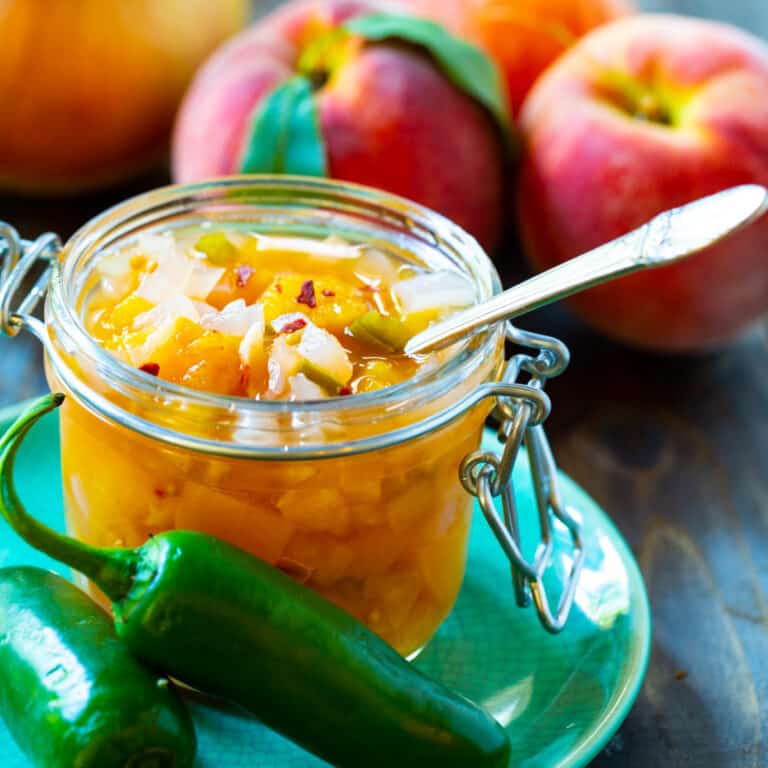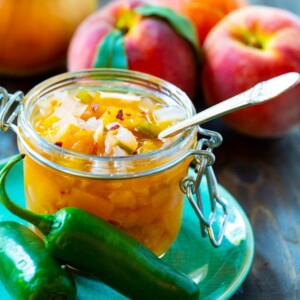 Peach-Vidalia Onion Relish
A sweet and tangy peach and Vidalia onion relish that makes a great topping for hot dogs.
Ingredients
1 1/2

cups

water

1 1/2

cups

sugar

1 1/2

cups

cider vinegar

3

tablespoons

gin

1 1/2

tablespoons

salt

2

teaspoons

mustard seeds

3/4

teaspoon

celery salt

1/4

teaspoon

crushed red pepper flakes

2

bay leaves

2

pounds

Vidalia onion,

finely chopped

2 1/2

pounds

peaches,

peeled and chopped

1

large clove garlic,

minced

2

jalapenos,

minced
Instructions
In a Dutch oven bring water, sugar, cider vinegar, gin, salt, mustard seeds, celery salt, crushed red pepper flakes, and bay leaves to a boil over medium-high heat.

Add onion, peaches, garlic, and jalapeno and boil, stirring occasionally, for 15 minutes.

Let mixture cool, and remove bay leaves. Relish can be stored in airtight containers in the refrigerator for up to 2 weeks. (Makes about 8 cups.)
Want to Save This Recipe?