There are so many incredible flavors going on in this Strawberry, Brie, and Turkey Panini. Fresh slices of French bread are spread with Red Pepper Jelly
which is quite possible my favorite condiment ever. Both spicy and sweet, it really adds some zing to a sandwich.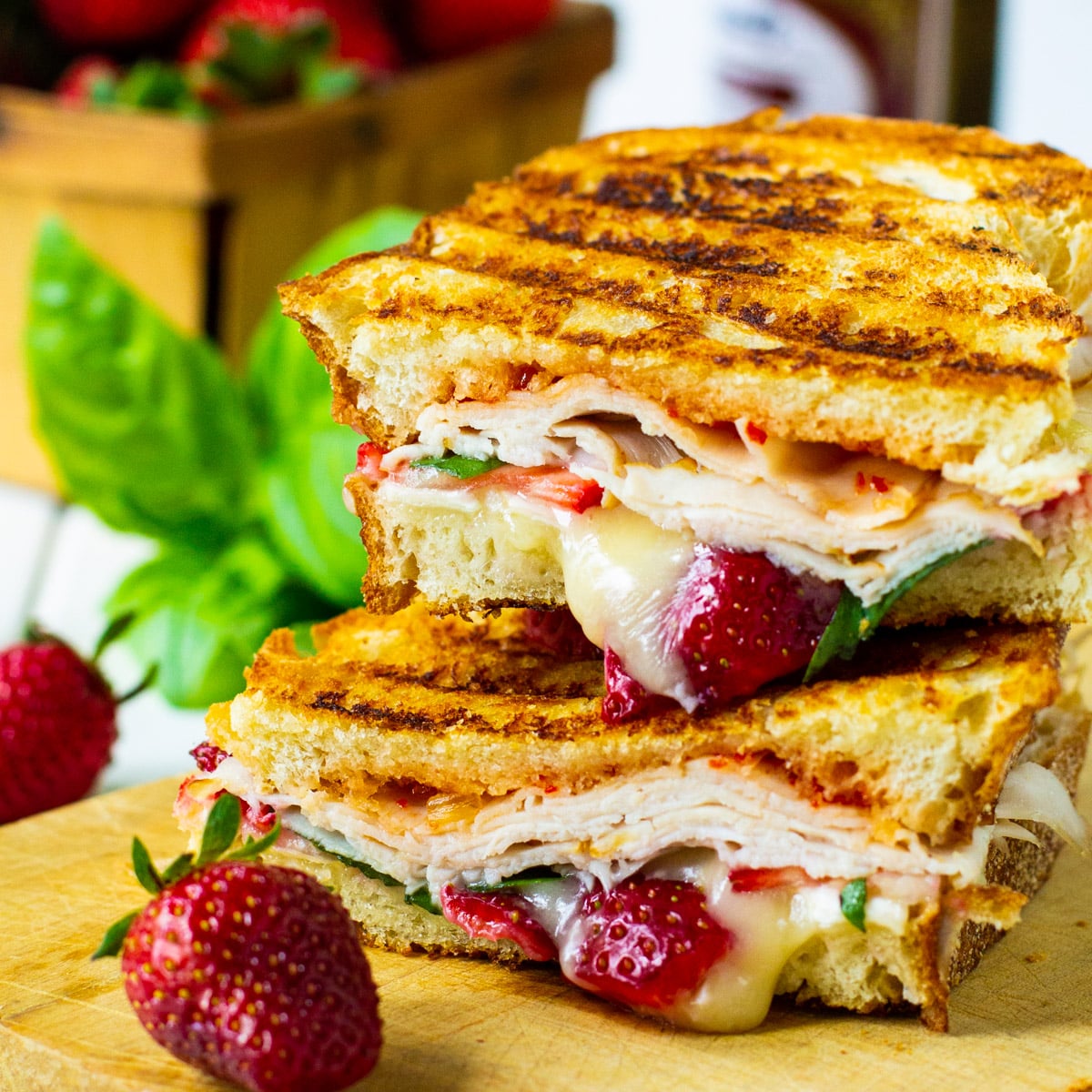 Next comes some creamy, buttery Brie cheese, topped with fresh strawberry slices, fresh basil, and smoked turkey.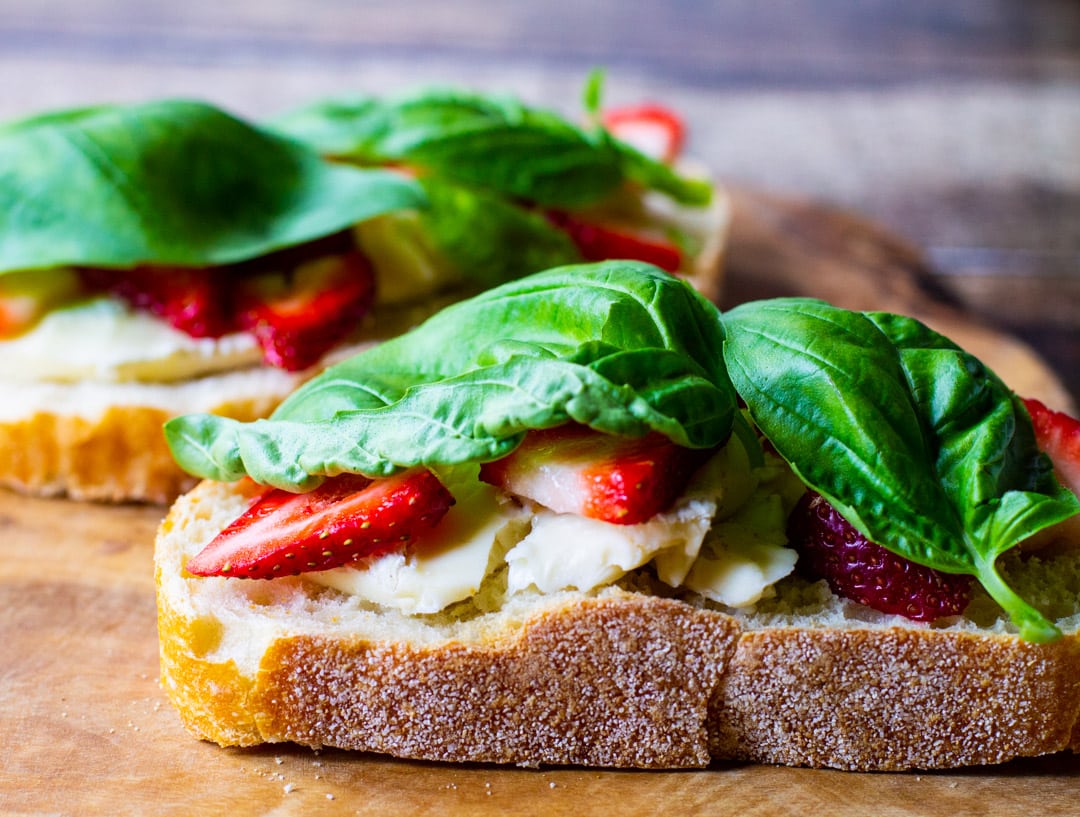 Fresh Ripe Strawberries
Use really fresh, juicy strawberries, the kind you get at a local farm or farmers' market. When heated in the Panini press, their flavors are really intensified and they almost taste like jam. The juices from the strawberries ooze out onto the warm brie. Fruit and Brie is always a wonderful combination, so you know you're not going to go wrong with this sandwich.
With the bright red of the strawberries and the vibrant green of the basil, this sandwich is a beauty. It's the perfect blend of sweet and savory and will brighten up any spring meal.
Recommended Equipment
Panini Press– this Cuisinart Grill and Panini Press is great for making sandwiches and for cooking chicken breasts.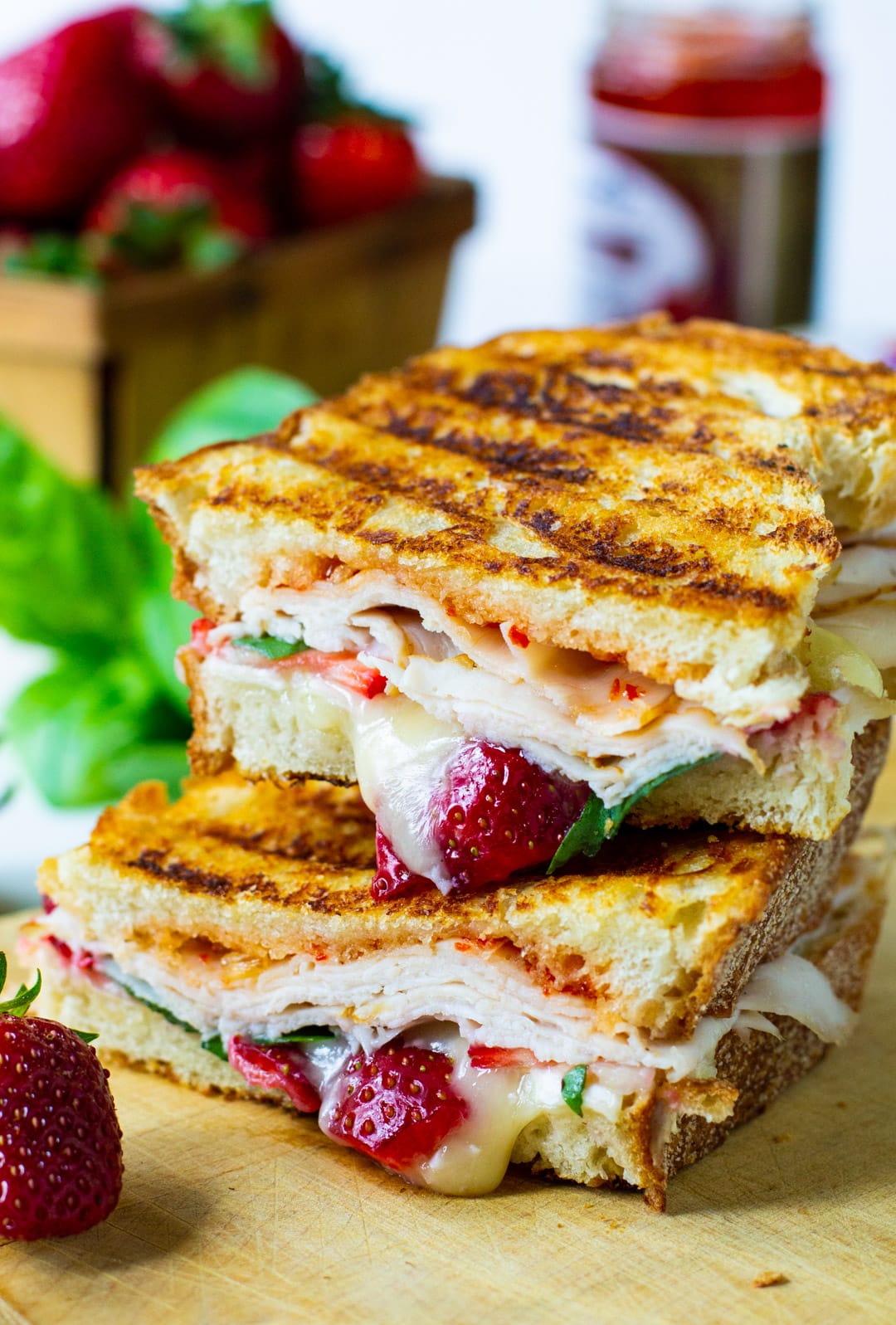 I don't share a whole lot of personal stuff on this blog, but I wanted to share an article about my son that was published in our local newspaper. (Note: This post was originally published April 30, 2014. My Son is turning 26 in a few days and doing wonderfully.) He was diagnosed with Stage 3 Testicular Cancer last November. After 3 months of chemo and 2 surgeries (3 if you count the removal of his port), he has just gotten his life back to normal, including playing tennis.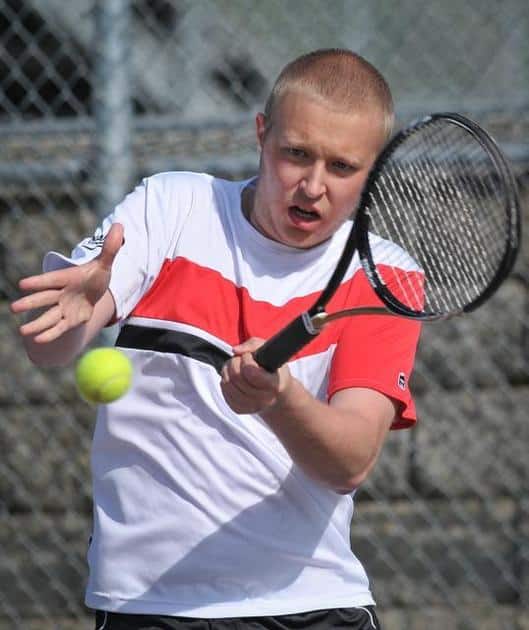 Testicular Cancer is a very treatable cancer, but it is also a very fast growing cancer and it is very important to catch it early. My son's had spread to his abdomen and lungs. The only symptom he had was a swollen testicle. He didn't really think much of it and waited a number of weeks to tell us.
Testicular cancer is most common in men who are in their 20s and 30s. After Lance Armstrong was diagnosed with testicular cancer and went so public with it, the percentage of testicular cancer cases caught at an early stage increased. I worry now that he is no longer much of a public figure, awareness for testicular cancer will go down. Testicular cancer is a fairly rare cancer and there aren't that many cases in teens, but please be sure your teenage sons know the symptoms. I know it was something that totally was not on my radar screen.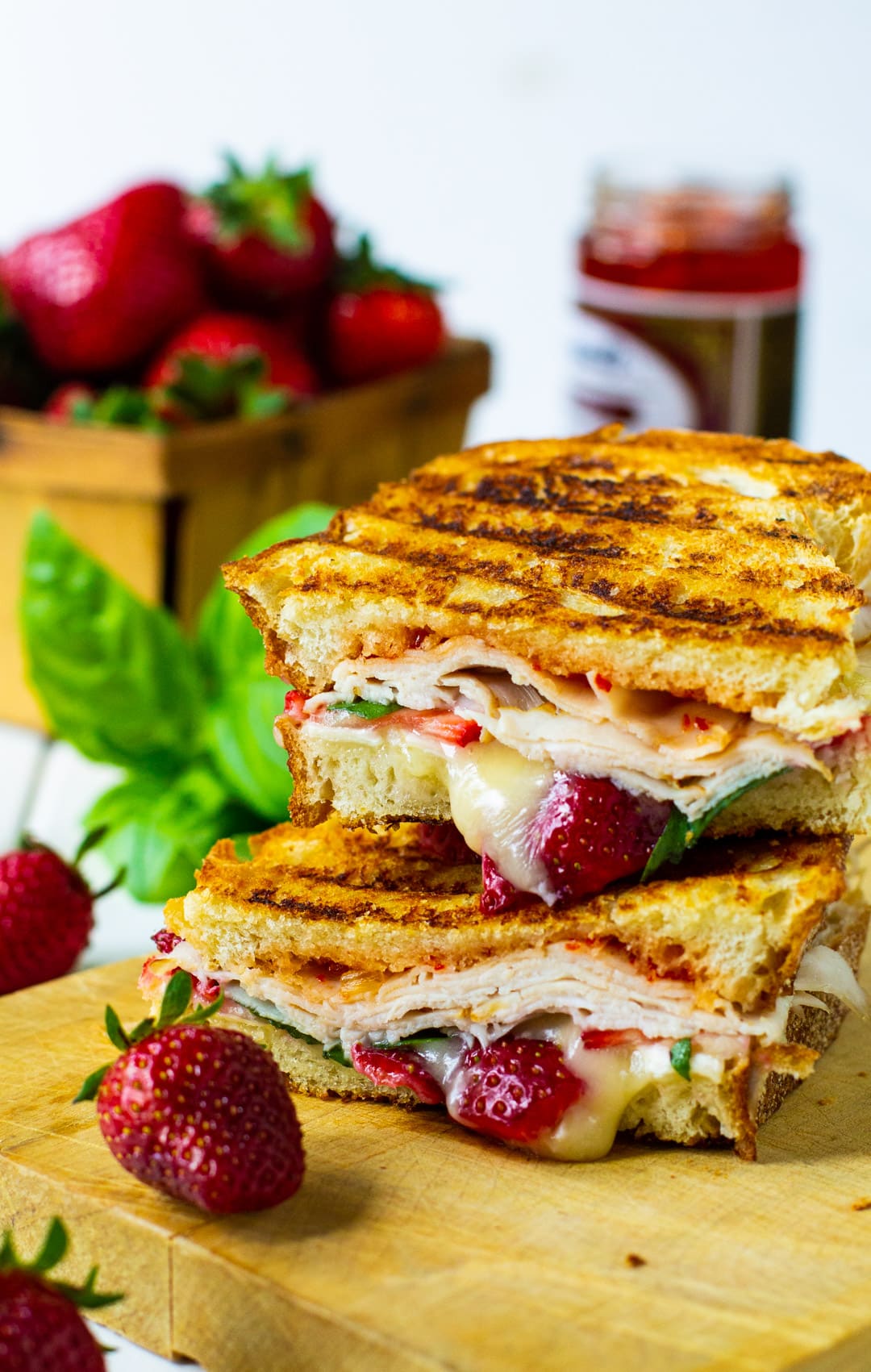 More Great Sandwich Recipes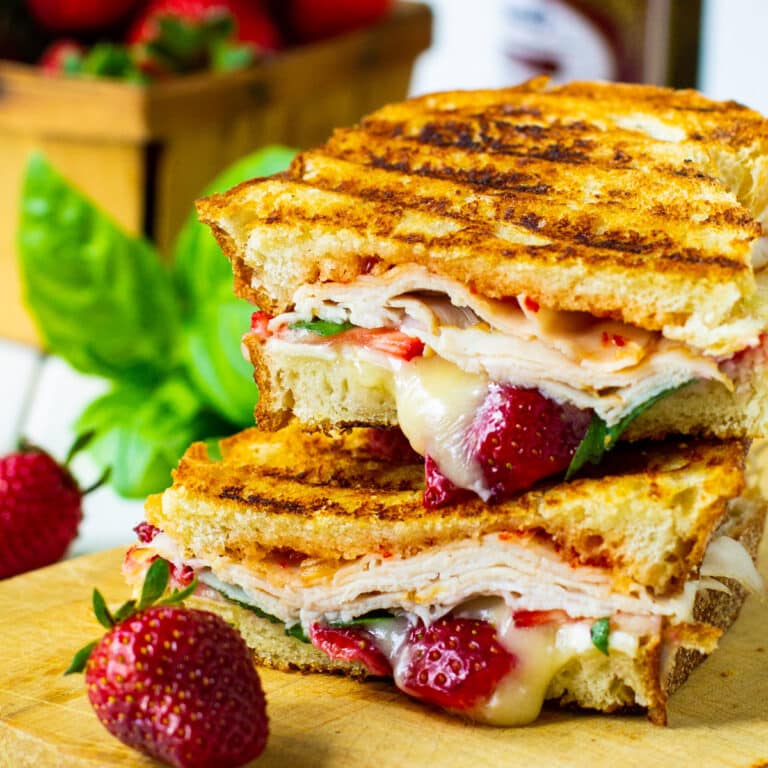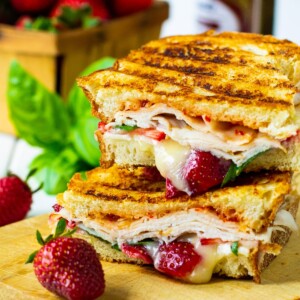 Strawberry, Brie, and Turkey Panini
A delicious spring Panini with strawberries, brie, smoked turkey, fresh basil, and red pepper jelly.
Ingredients
1

(8-ounce)

Brie round

8

French Bread slices

3/4-

pound

sliced smoked turkey

8

large fresh basil leaves

1

cup

sliced fresh strawberries

2

tablespoons

butter,

melted
Instructions
Trim and discard rind from Brie round. Cut Brie into slices, about 1/4-inch.

Spread 1 side of each piece of bread with a thin layer of red pepper jelly.

Cover half the pieces with Brie slices, evenly distributing all the Brie among the 4 slices.

Top Brie with strawberries, basil, and turkey. Place remaining bread slices on top, red pepper jelly side down. Brush outside of bread slices with melted butter.

Cook, in batches in a heated Panini press until golden brown, about 2-3 minutes. If you don't have a Panini press, use a grill pan or large skillet and use a spatula to press down on the top of the sandwiches. Flip to cook both sides evenly.
Notes
Note: If you don't have a panini press, you can use a grill pan or nonstick skillet and flip the sandwich over to brown both sides.
Want to Save This Recipe?
Originally posted April 30, 2014.
Recipe Source: adapted from Southern Living Farmers Market Cookbook: A Fresh Look at Local Flavor Living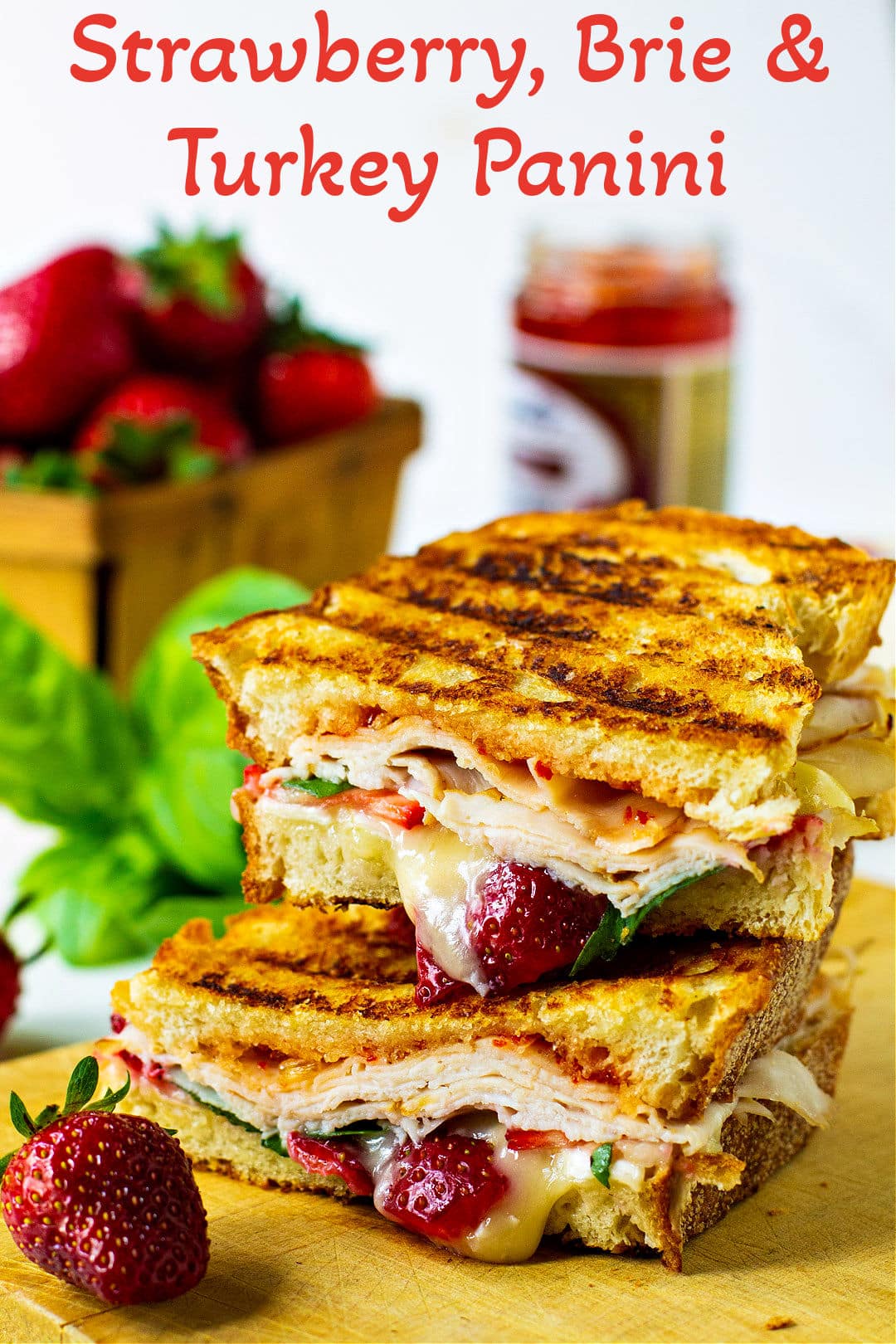 More Panini Recipes for those Spring and Summer Days when you just want a quick, easy, and delicious meal:
Chipotle Chicken Panini with Avocado and Bacon
Ham Panini with Blackberry Mustard
Disclosure: Spicy Southern Kitchen is an amazon.com affiliate.