Chocolate Velvet Dessert is a creamy and rich tart with a chocolate cookie crumb crust, a smooth and decadent chocolate filling, and a chocolate buttercream frosting. Using a pastry bag with a large star tip to apply the frosting really gives it an impressive look.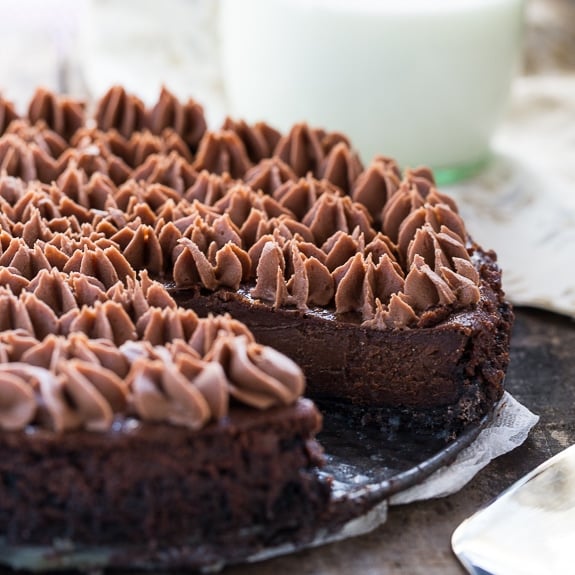 Because this tart is so rich, a little goes a long way. You can easily feed at least 12 people with it.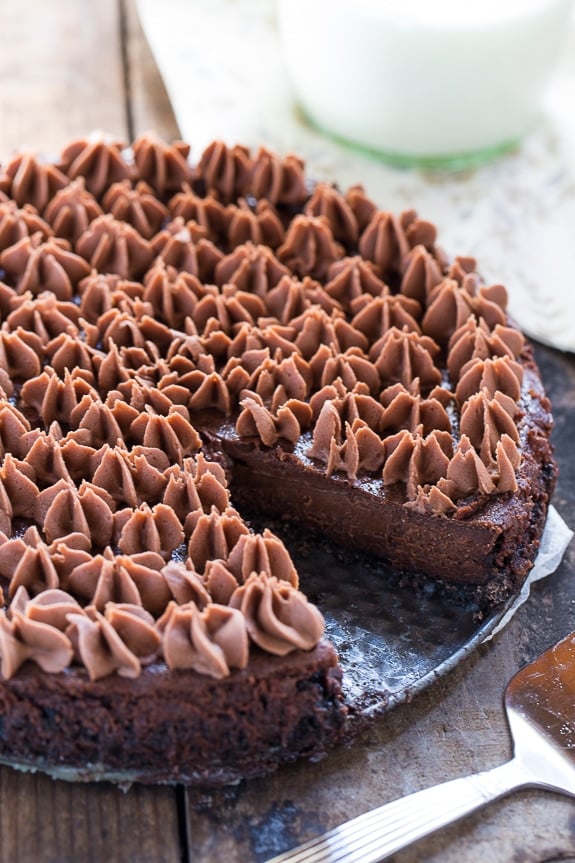 It would be perfect for a special occasion, like a graduation.
That's what I have my mind on these days. My baby boy is graduating from high school in just one month.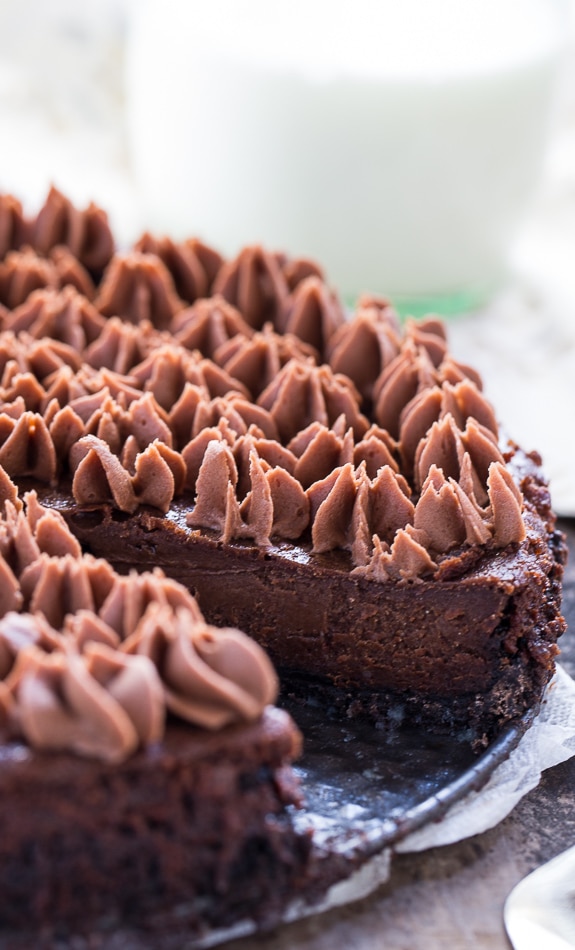 When your child gets close to graduating, everyone asks you how you're holding up. They expect you to tell them that the thought of your child leaving puts you on the edge of a breakdown. That there will be months of mourning, maybe days spent sitting in his room staring at the empty closet.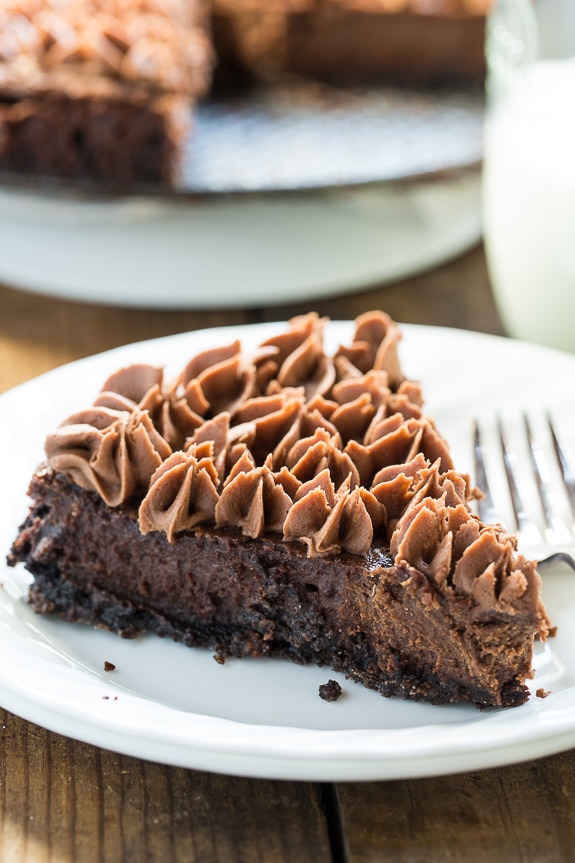 But I'm determined to have nothing but happy thoughts about my child making his way in the world.
My son was diagnosed with testicular cancer in 2013 and has now been cancer free for over a year. One of the positives to come out of that experience, an experience that is probably every parent's worst nightmare, is that everything else in life seems like a walk in the park compared to that.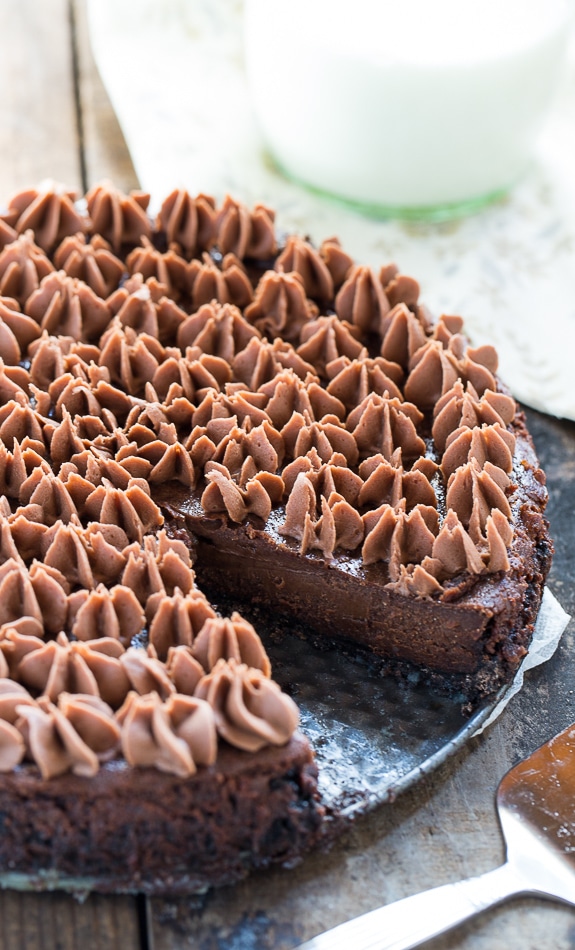 I see my son's graduation not as an end, but as a beginning, and I love beginnings!
Enjoy each and every day, celebrate life, and eat lots of chocolate.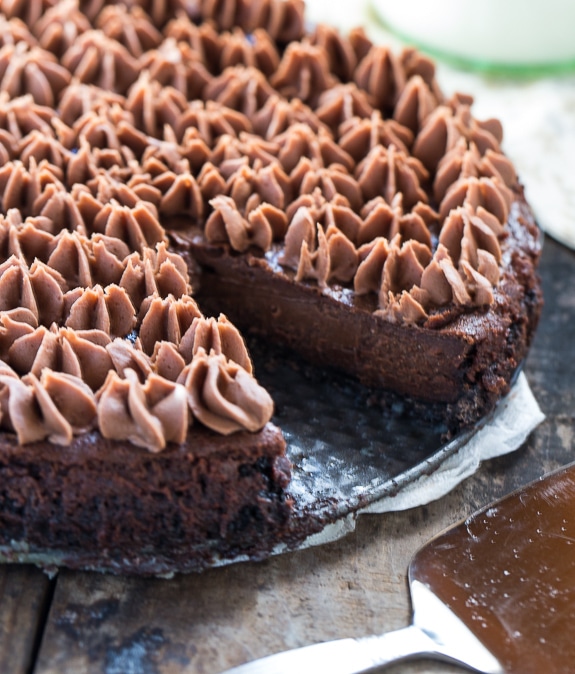 For More Delicious Recipes Follow Spicy Southern Kitchen on Pinterest and Instagram.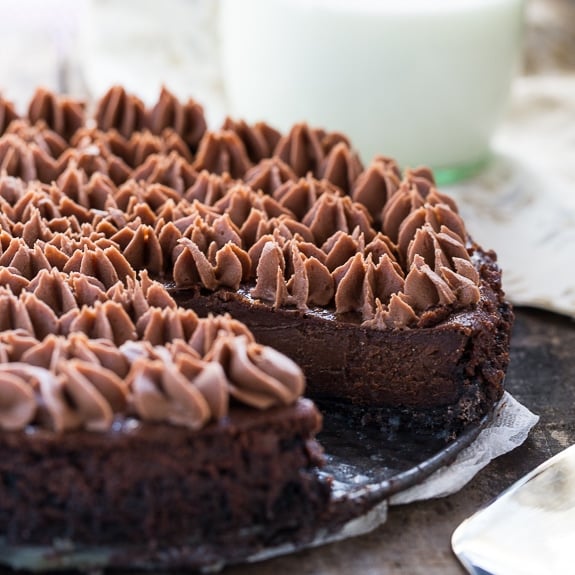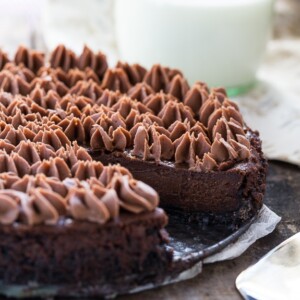 Chocolate Velvet Dessert
Chocolate Velvet Dessert is a dessert for chocoholics. A chocolate cookie crumb crust, rich chocolate filling, and a chocolate buttercream frosting.
Ingredients
2

cups

chocolate wafer crumbs

2 1/2

tablespoons

sugar

1/3

cup

butter,

melted

2

cups

semisweet chocolate chips

(12 ounces)

6

egg yolks

1-3/4

cups

heavy whipping cream

1

teaspoon

vanilla extract
Chocolate Buttercream Frosting
1/2

cup

butter,

softened

3

cups

confectioners' sugar

3

tablespoons

unsweetened cocoa powder

3-4

tablespoons

milk
Instructions
Preheat oven to 350 degrees. Mix together cookie crumbs and sugar in a medium bowl. Stir in melted butter.

Transfer mixture to a 9-inch springform pan and press onto bottom and 1 1/2 inches up sides.

Place on a baking sheet and bake in oven for 10 minutes. Let cool.

Place chocolate chips in a microwave-safe bowl and heat at 20 second intervals until they get completely smooth when stirred. Let cool a few minutes.

In a medium bowl, whisk together egg yolks, heavy cream, and vanilla extract.

While whisking, gradually pour melted chocolate into egg mixture. Once all chocolate has been added, whisk until completely combined. Pour into prepared crust and bake in 350 degree oven for 45 to 50 minutes. Center should almost be set.

Let cool 10 minutes and then run a knife around the edges of the pan. Let cool to room temperature and then refrigerate overnight.

To make the buttercream, beat butter with an electric mixer until smooth. Gradually add in confectioners' sugar, cocoa powder, and milk. Add enough milk to make it a consistency that is good for piping (thick enough that it holds its form, but not so thick that it is difficult to squeeze out of the piping bag.

Use a pastry bag with a large star tip to pipe stars all over the top.
Want to Save This Recipe?
Adapted from Taste of Home