These Crockpot Grits are some of the creamiest grits you'll ever taste without even adding cream or milk. Just grits, water, and salt plus your crockpot is all you need. I added in a little butter and cheese at the end, but they really don't need it.
This recipe only works with stone ground grits, which if you were to cook on the stove would take at least 45 minutes to cook, during which you would have to stir frequently. This crockpot recipe completely simplifies the process. Just put them in the crockpot with water and salt and they cook while you sleep. Wake up to the creamiest grits ever.
These grits develop such a creamy texture, there's really no need to add cream or even butter. Serve with some eggs, toast, and sausage for a delicious, hot southern breakfast. Don't forget to add the salt to the crockpot. Salting grits at the end of cooking just doesn't have the same effect as salting them at the beginning. And be sure to spray your crockpot with cooking spray for easier cleanup. If you're unsure where to get stone ground grits, you can order Palmetto Farms White Stone Ground Grits
 from Amazon or you can order Anson Mills grits from their website. You'll want some more grits recipes to use up your bag so be sure to try Shrimp and Grits and Cheese Grits with Corn and Vidalia Onion.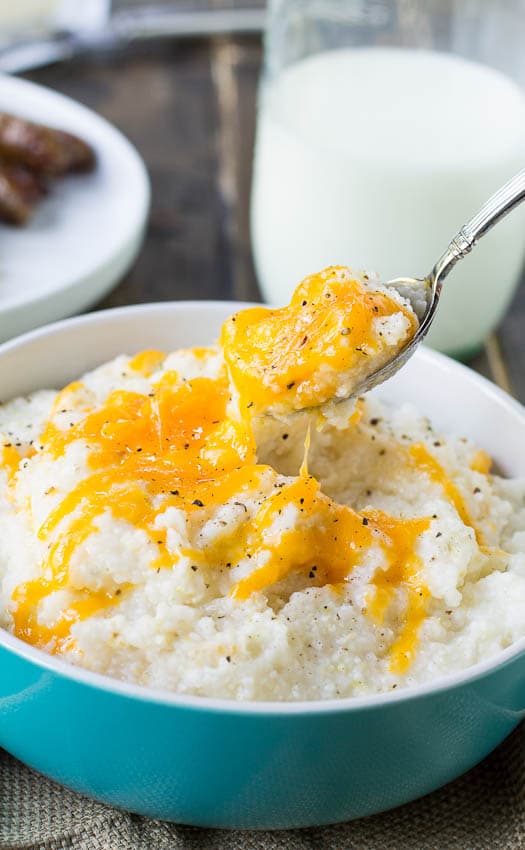 This post contains an amazon affiliate link.