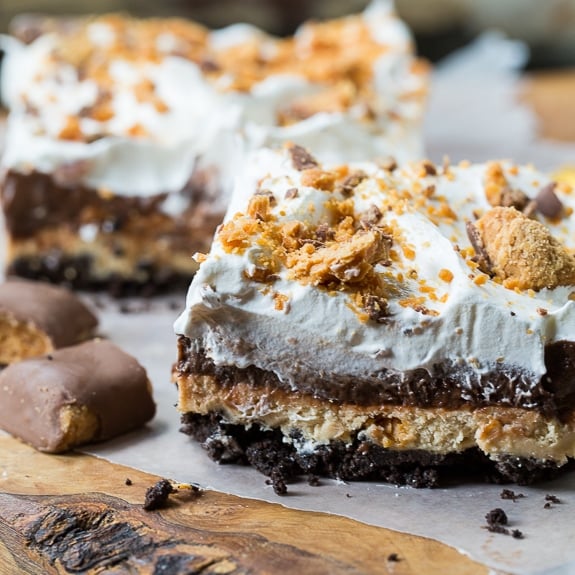 So many delicious, creamy layers and the buttery crunch of Butterfinger candy. This Butterfinger, Chocolate, and Peanut Butter Lush is pure heaven.
When I saw this Chocolate Oreo Peanut Butter Dream Pudding recipe from Seeded at the Table on Pinterest, I couldn't make it fast enough.
And it got eaten even faster.
I got to meet Nikki of Seeded at the Table at a White Lily event last month and I immediately liked her. Just as much as I like her dessert.
There are of course many variations of this dessert- all of them amazing.
But the combination of chocolate, peanut butter, and Butterfingers makes this one hard to beat.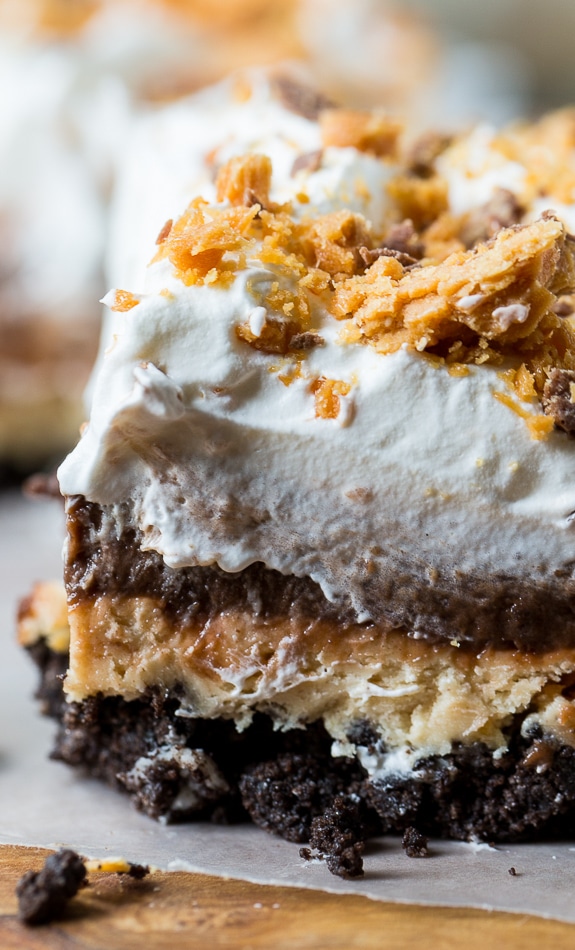 Not to mention a crust made from Oreo cookies.
Yes, this dessert is quite sinful and very worth every single calorie.
The oreo crust is topped by a rich peanut butter and cream cheese layer with crushed Butterfingers mixed in.
Then comes a layer of chocolate pudding, followed by a Cool Whip topping and more crushed Butterfingers.
Dessert doesn't get any better than this.
Cool, creamy, and delicious!
Never miss a recipe! Follow Spicy Southern Kitchen on Pinterest and Instagram.
Sign up HERE for the Spicy Southern Kitchen Newsletter.
Recipe slightly adapted from
Seeded at the Table
.
More Layer Desserts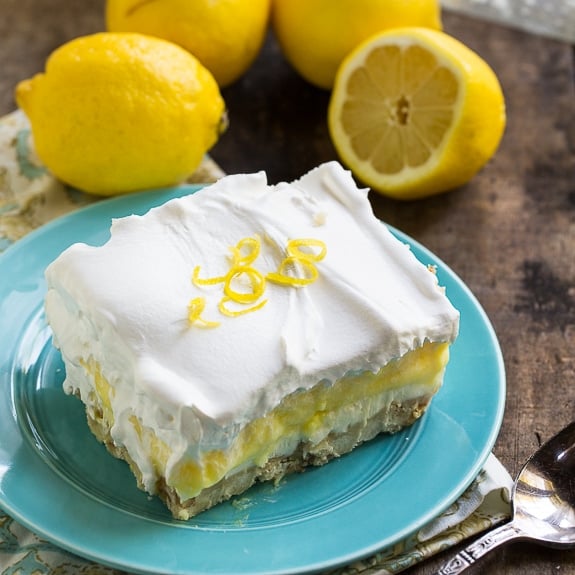 Disclosure: This post contains affiliate links.