Black Forest Tart is a magical combination of chocolate and cherry with an oreo cookie crust, a chocolaty filling and plenty of cherries and chocolate drizzle on top.
This is a recipe I have been eyeing in a Taste of Home Magazine. I have literally zillions of recipes saved to try, but this one went to the top of my list because I have never, ever made anything Black Forest.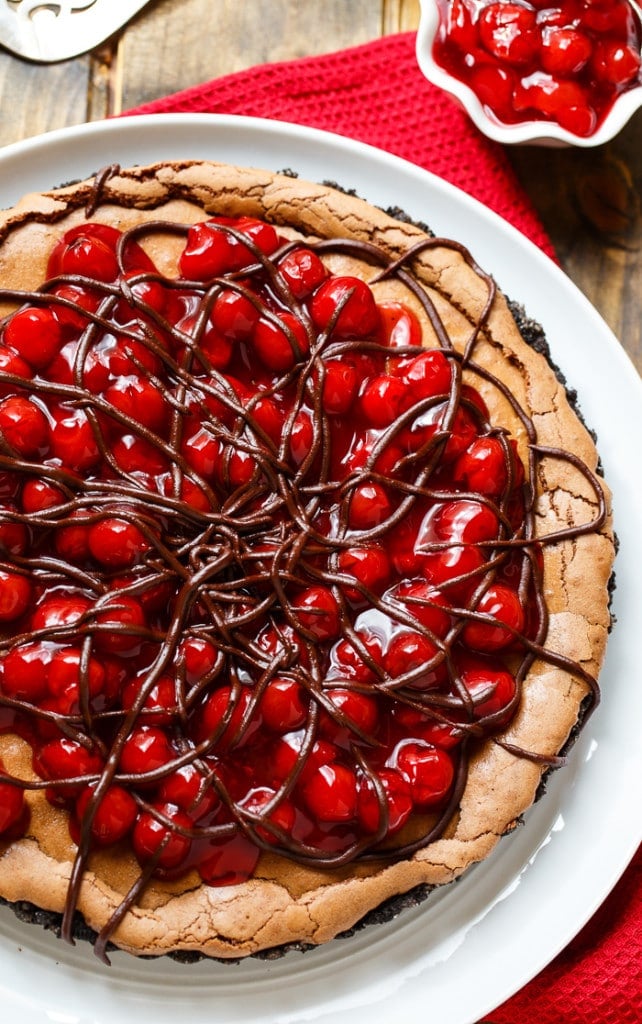 I rarely make tarts and I'm not sure why. They are fairly simple to make, no more difficult than a pie, but for some reason they seem much more elegant and special than a pie.
The tart itself is fairly simple to make and the cherry topping is nothing more than a can of cherry pie filling.
Together they make one heck of a combination.
Sign up HERE for the Spicy Southern Kitchen Newsletter.
More Dessert Recipes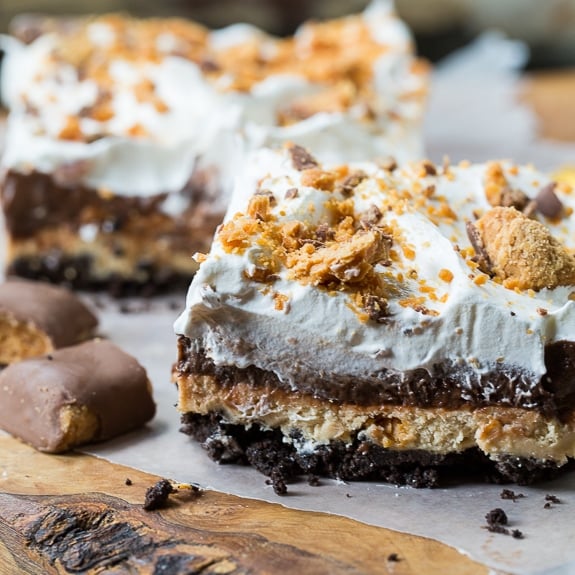 Chocolate Chip Cheesecake Bars
Disclosure: This post contains affiliate links.