A super easy Chicken Pot Pie made with Rotisserie Chicken and refrigerated pie crusts. This recipe is perfect for a weeknight meal.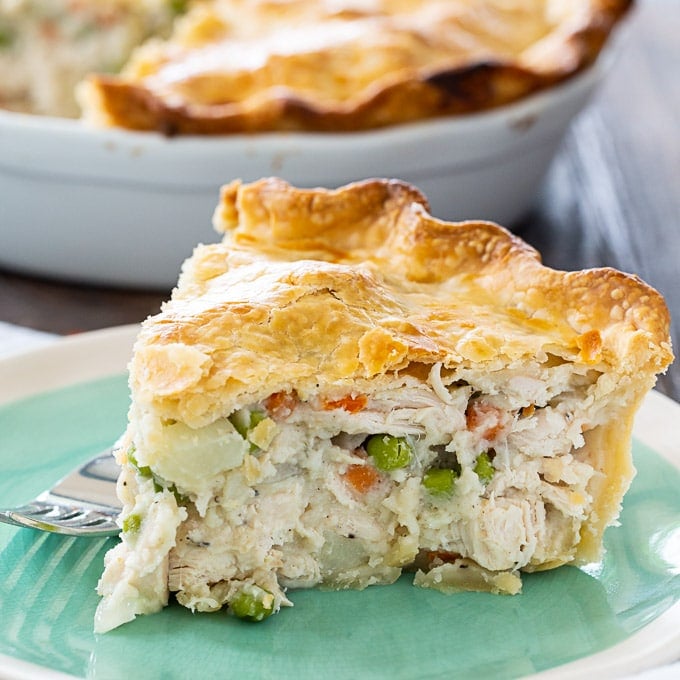 I don't know what the weather in your neck of the woods is doing, but after a week of near summer-like temperatures, it was down right cold and damp today. It's the kind of weather that makes me crave a warm, hearty meal straight from the oven.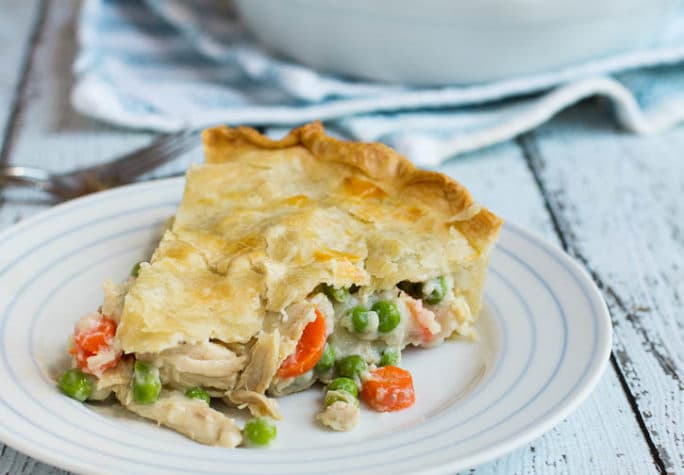 Chicken Pot Pie had been one of my favorite comfort foods since I was a child. This Pot Pie is loaded with shredded chicken, potatoes, carrots, and peas.
Double Pie Crust
With a layer of pie crust on the bottom and one on top, you'll definitely get your pie crust fix.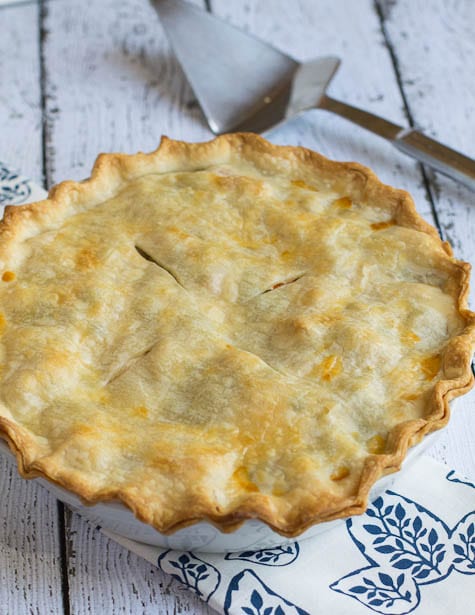 If you serve this pot pie with a large salad, you can easily get two meals out of it for a family of four. I like to put one of these together on a Sunday afternoon and have leftovers on Monday or Tuesday. If you're not ready to bake it right away, you can refrigerate it for a few hours covered in plastic wrap.
Our local market usually has rotisserie chickens on sale on Sundays, making this a very economical meal.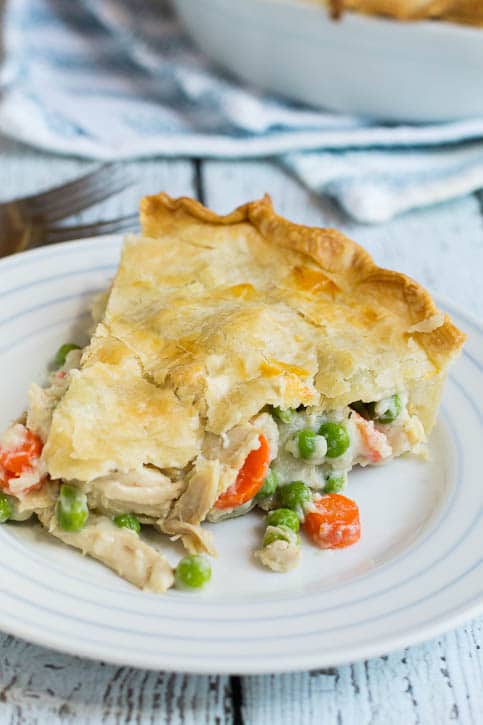 What Makes This Pot Pie So Easy?
Rotisserie Chicken– I LOVE using rotisserie chicken as a shortcut in recipes.
Refrigerated Pie Crust- I love the ease and convenience of refrigerated pie crust. If you really wanted a homemade pie crust, you could whip one up. Just be sure to make enough to roll out 2 pie crusts.
Thick Creamy Filling
I like a really thick and hearty pot pie so I make my filling so thick it holds its shape when cut. If you like a looser filling, just add a little extra milk or chicken broth.
There's no condensed soup in this filling. It's completely made from scratch but totally easy. Full of lots of chicken, peas, carrots, and potato.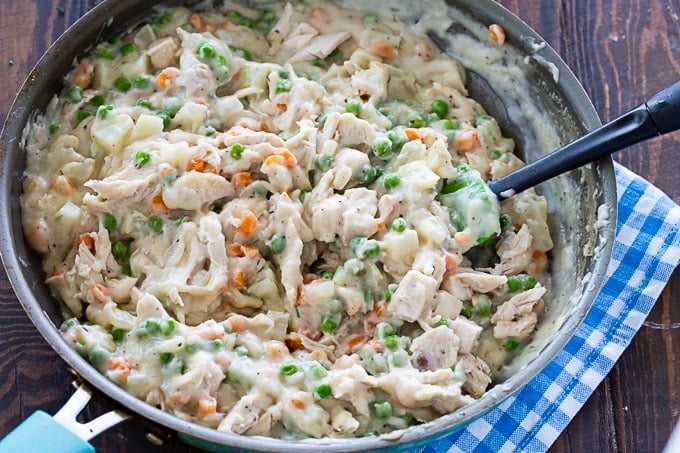 Be sure to use a deep dish pie pan. There is a lot of filling!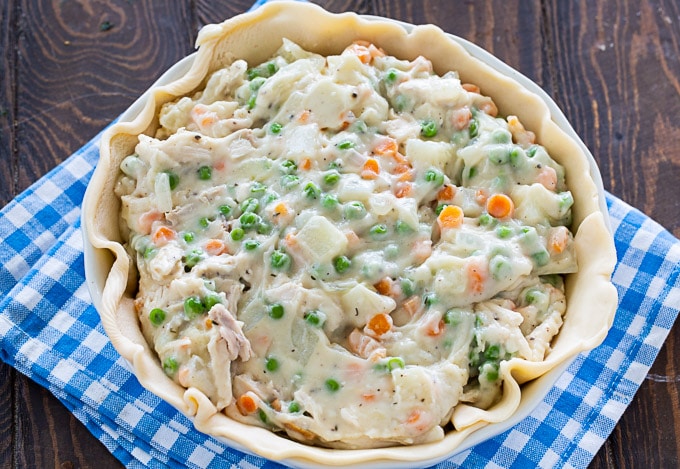 Chicken Pot Pie is a wonderfully delicious and comforting meal the whole family will enjoy! One bite and you'll never want a frozen one again.
How To Store
Leftover pot pie can be kept in an airtight container in the refrigerator for 3 to 4 days.
Can Uncooked Pot Pie Be Frozen?
Yes! Go ahead and fully assemble it, but hold off on the egg wash. Wrap it well so it doesn't get freezer burned. Be sure to assmeble it in a freezer-safe pie pan if you plan on freezing it.
Add an extra 15 to 20 minutes to the baking time. If the crust starts to get too brown, cover it with foil.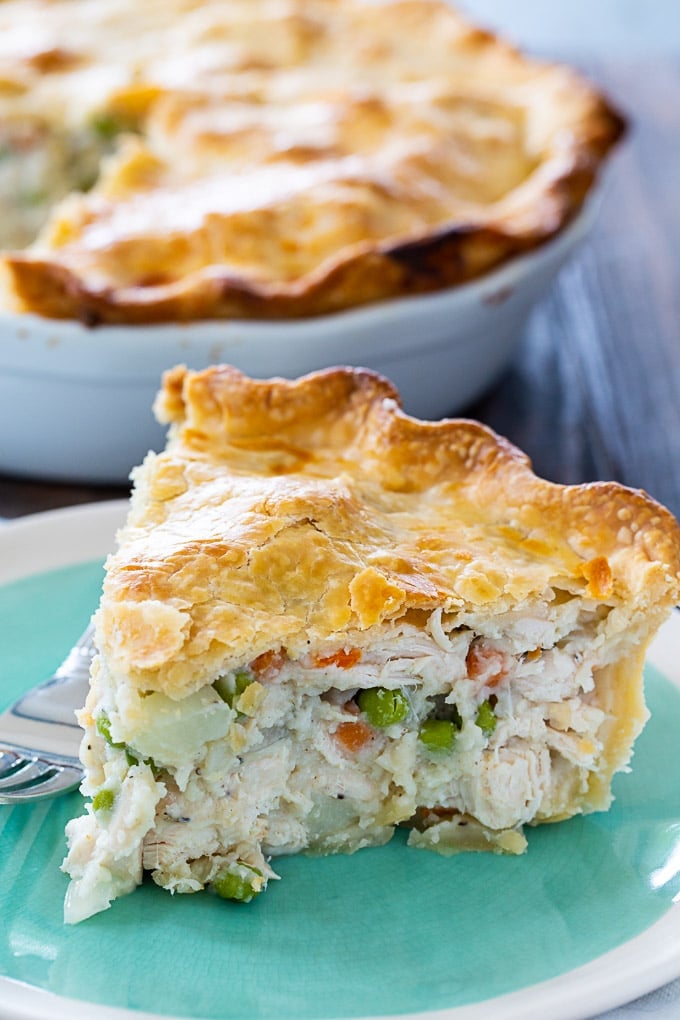 More Pot Pie Recipes:


Watch the video below to see how easy this recipe is to make!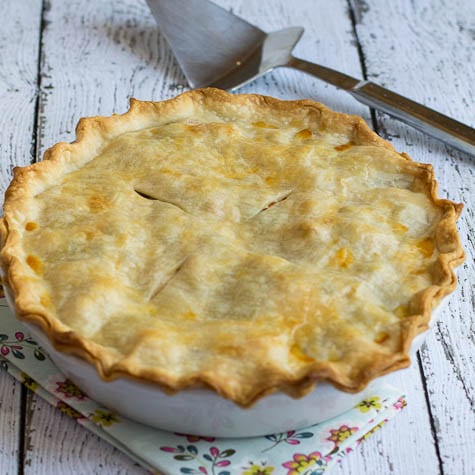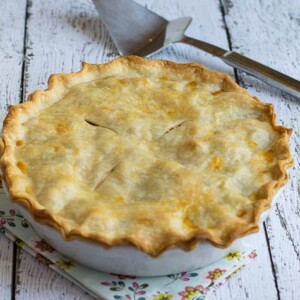 Easy Chicken Pot Pie
This easy to make Chicken Pot Pie utilizes refrigerated pie crusts and rotisserie chicken to make a super delicious and comforting pot pie loaded with chicken, potatoes, peas, and carrots.
Ingredients
1

cup

peeled and diced potato

3/4

cup

sliced carrot

1/2

cup

butter

2/3

cup

diced onion

1 1/4

teaspoon

salt

1/2

teaspoon

ground pepper

1/4

teaspoon

dried thyme

1/4

teaspoon

poultry seasoning

1/2

cup

all-purpose flour

1 1/2

cups

chicken broth

1

cup

milk

3

cups

shredded chicken from a rotisserie chicken

1

cup

peas

2

refrigerated pie crusts

1

egg beaten together with 1 tablespoon water to make an egg wash
Instructions
Preheat oven to 425 degrees.

Place potatoes and carrots in a small saucepan, cover with water, and bring to a boil for 5-8 minutes to soften. Drain.

Melt 1/2 cup butter in a large sauté pan. Add onions and sauté for 2 to 3 minutes.

Add salt, pepper, thyme, and poultry seasoning. Sprinkle flour on top and cook for 1 minute, stirring to evenly cook the flour.

Gradually whisk in chicken broth and then milk. Add potatoes and carrots and let simmer for a few minutes to thicken. Check for seasoning and add more salt and pepper if desired.

Stir in chicken and peas. Turn heat off.

Place second pie crust on top and trim excess. Press the two pie crusts together to seal and crimp edge using your fingers.

Brush egg white on top of the pot pie and use a knife to cut 4 slits to let steam escape.

Place on a baking sheet and place in oven and bake for 30 minutes.
Notes
You can easily double the recipe and freeze one for later.
Want to Save This Recipe?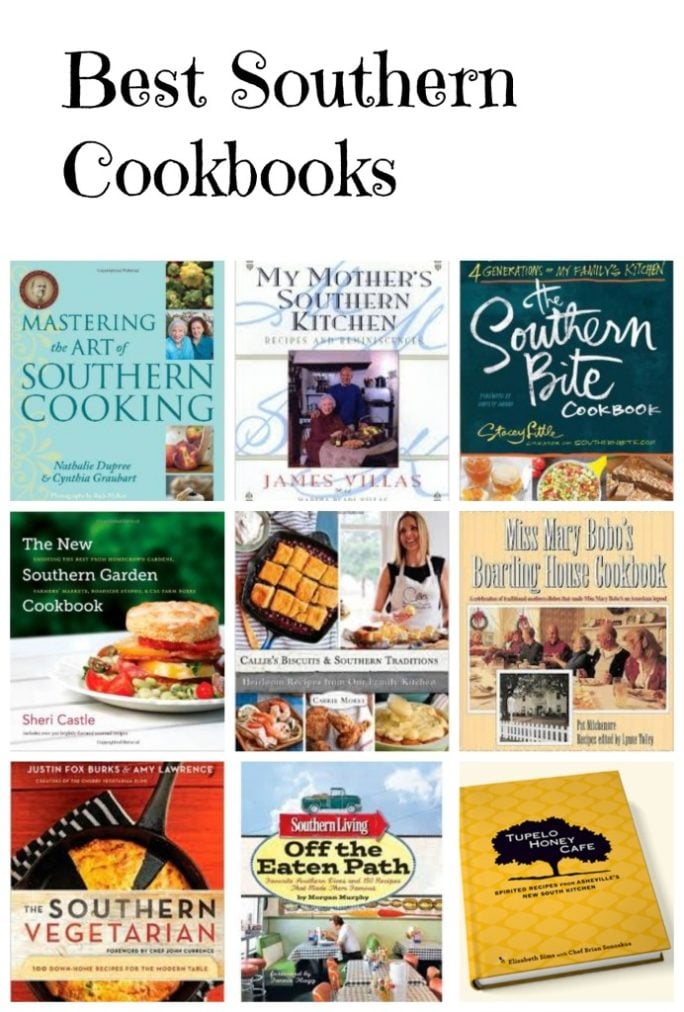 Disclosure: This post contains affiliate links.