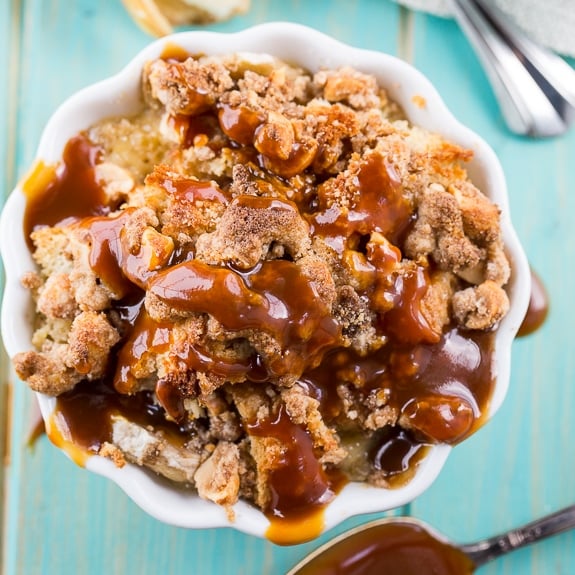 Y'all, this Peanut Butter Banana Bread Pudding would make Elvis proud. It's a recipe from Southern Living  and hands down it is one of the best bread pudding variations I've seen.
Slices of buttermilk bread are used to make peanut butter and banana sandwiches. The sandwiches are then cut into little cubes to be used for the bread pudding. You get the wonderful flavor of both banana and peanut butter in each and every bite.
On top is a peanut butter streusel which gives it a nice texture contrast and more flavor. The whole thing is drenched in dark caramel sauce and sprinkled with chopped peanuts.
A scoop of vanilla ice cream (and maybe a sprinkling of crumbled bacon?) would make this one of the best desserts ever.
You can divide the bread pudding mixture into ramekins for individual servings. You don't want anyone trying to get more than their fair share.
Or you can pour it all into one baking dish and make a family-sized bread pudding.
A store-bought buttermilk bread can be used or you can do what I did and make a homemade buttermilk bread. It was so delicious I almost didn't want to save it for the bread pudding.
Never miss a recipe. Follow Spicy Southern Kitchen on Pinterest and Facebook.
Recipe Source: adapted slightly from Southern Living
More Bread Pudding Recipe
Cinnamon Roll Bread Pudding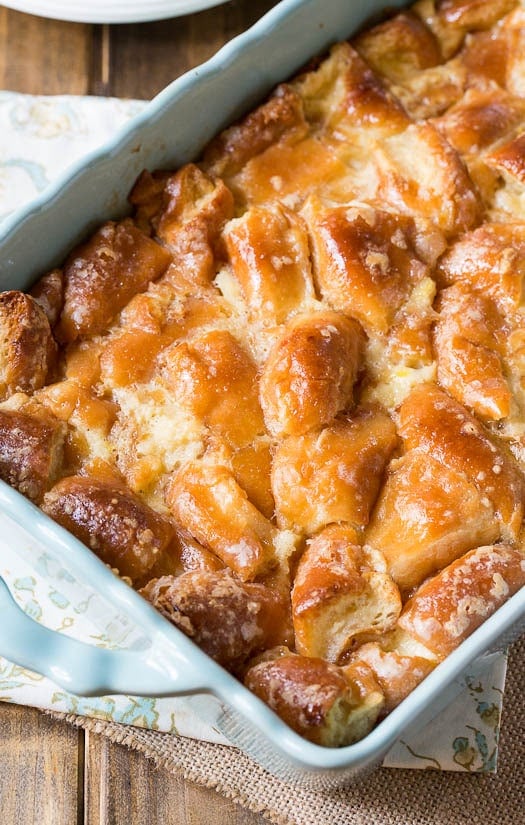 Krispy Kreme Bread Pudding
Disclosure: This post contains affiliate links.