Did you make mud pies as a child? As in actual mud.
I loved to. Layer after layer of dirt, mud, and sand, varying in consistency. At least one layer had to be really gloppy, runny mud. After the layering came the decorating. Sticks poking out on top, flowers and berries for color. Maybe a few acorns.
With all the cell phones, video games, and iPads, I wonder if kids ever make mud pies anymore.
Now that I'm older, I've traded dirt for chocolate to make my mud pies.
Mississippi Mud Pie is layer after layer of chocolate goodness.
It all starts with an easy no-bake oreo crust followed by a fudgy and rich layer made from melted chocolate and sweetened condensed milk. Then comes a sprinkling of toasted pecans and a creamy, thick layer of chocolate pudding. To finish it all off, a nice coating of whipped topping.
Super easy and super delicious. This pie is pure chocolate heaven. Don't expect any leftovers.
Because it is no-bake and it's served cold, Mud Pies are perfect desserts for scorching hot days.
We have months of hot weather coming our way, and hopefully months of Mud Pies too.
 Never miss a recipe! Follow Spicy Southern Kitchen on

Pinterest

and

Instagram

.
Sign up HERE for the Spicy Southern Kitchen Newsletter.
Sharing with the
Country Cook's Weekend Potluck
More Summer Pies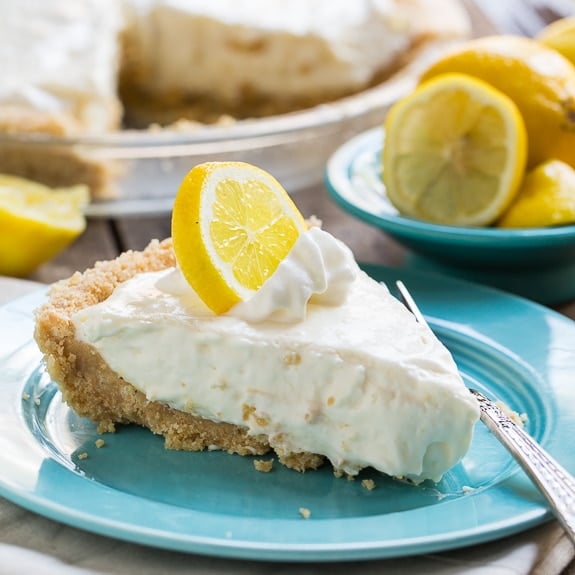 Lemon Icebox Pie