Whole Wheat Pancakes made with oats, whole wheat flour, and skim milk are a healthy and filling way to start your day. Paired with some fresh fruit, they'll keep you full for hours.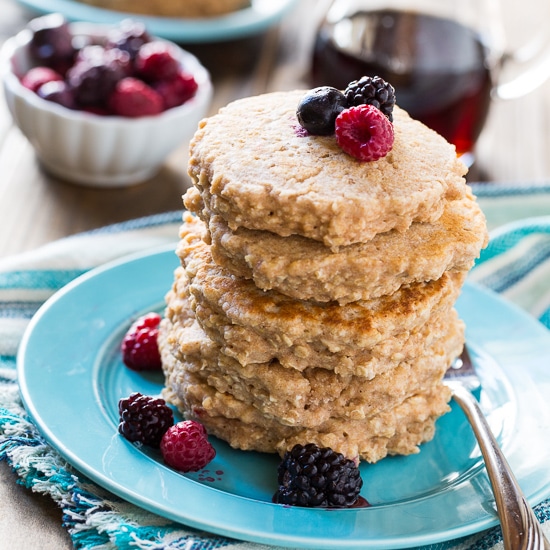 It's time to get a few holiday pounds off and I'm switching out my favorite Buttermilk Pancakes for these healthy Whole Wheat Pancakes. This is a recipe that I've enjoyed making for several years. I ripped it out of a magazine but can't remember which one. Think it was Clean Eating.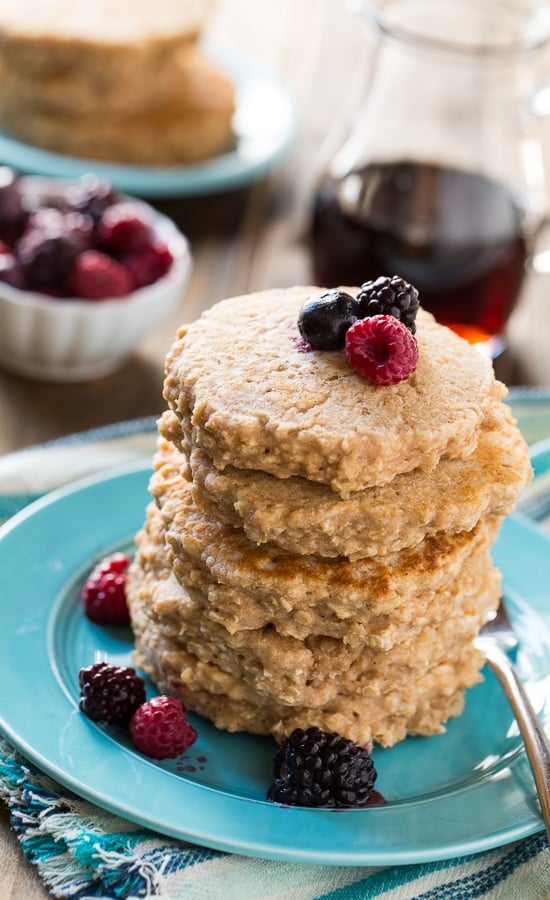 These Whole Wheat Pancakes are a little different than the pancakes you are probably used to, but they are oh so filling. I really like to pair them with fresh fruit and either a little drizzle or pure maple syrup or sugar-free syrup. There's nothing light and fluffy about these pancakes, but they still feel like a real treat. Due to the whole wheat flour and some oats, they are dense and hearty.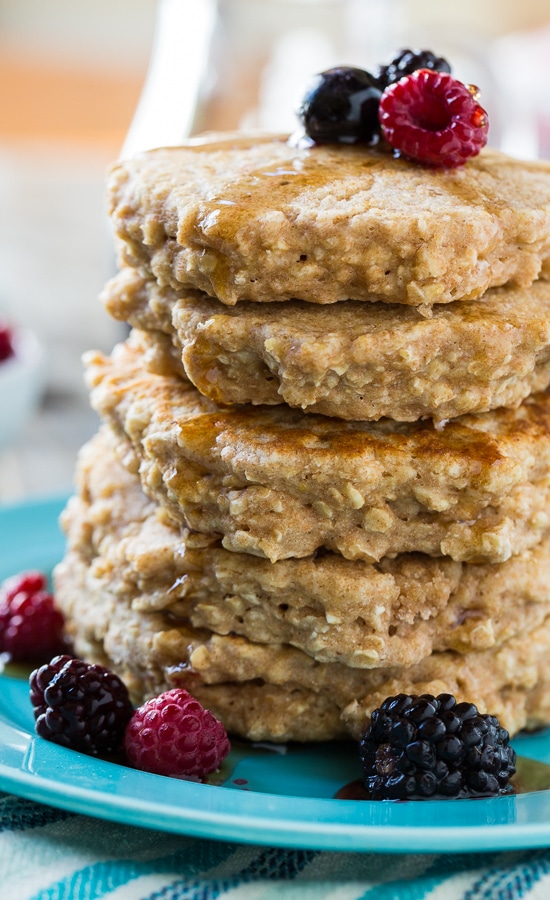 Because they are so dense, those bubbles you are used to seeing that let you know it is time to flip the pancakes probably won't happen. You'll have to take a peak at the underside and flip them when the bottoms are lightly browned. Then you'll probably want to turn the heat down some. Because these are thick pancakes and they are low in fat, it can be a little tricky to get the center cooked without burning the outside. It just takes a little patience. Which is hard when you are ready to dig into a stack of hot pancakes. 🙂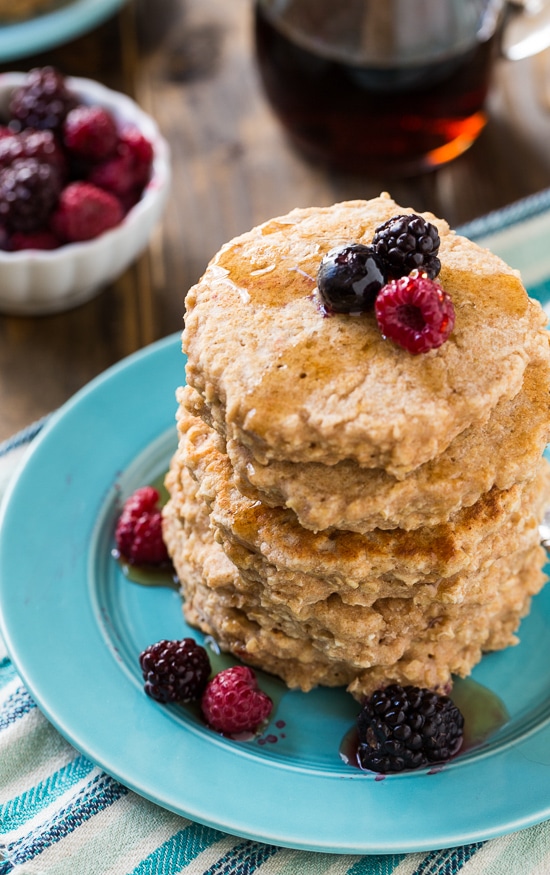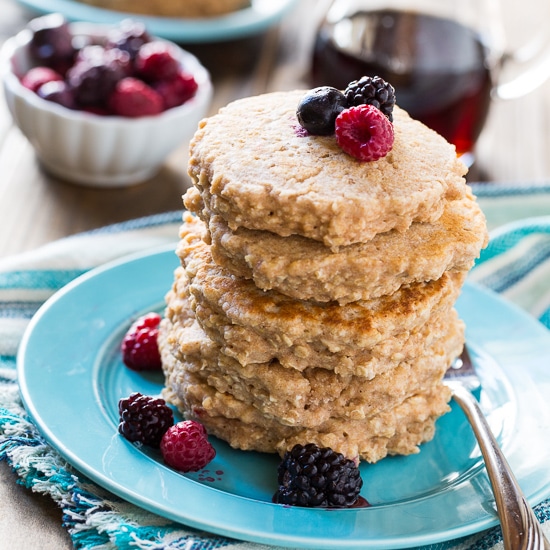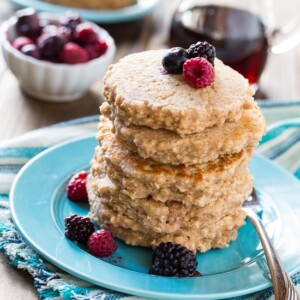 Whole Wheat Pancakes
Exceptionally healthy Whole Wheat Pancakes made from oats, whole wheat flour , and skim milk. They make a hearty and filling breakfast.
Ingredients
1 1/4

Old Fashioned Oats

1 1/4

cups

skim milk

1

large egg

1

tablespoon

canola oil

1

cup

whole wheat flour

1

teaspoon

baking powder

cooking spray

sugar-free syrup

fresh fruit-

blueberries, raspberries, or blackberries
Instructions
Mix oats and milk in a medium bowl and let stand 5 minutes.

Add remaining ingredients and stir just well enough to combine.

Heat griddle over medium heat. Spray with cooking spray.

Drop about 1/4 cup batter on griddle for each pancake. Cook until lightly browned.

Flip over and continue to cook until lightly browned and cooked through.

Serve with sugar-free syrup and fresh fruit.
Notes
These are thick, dense pancakes. You may need to cook them over lower heat than you usually cook pancakes so that the outside does not burn before the inside cooks.
Want to Save This Recipe?
Whole