Pasta coated in a rich, creamy sauce with Parmesan cheese and nicely browned and crusted Italian sausage equals comfort food in a bowl. This meal is irresistible and perfect for enjoying by the fire on a cold autumn night.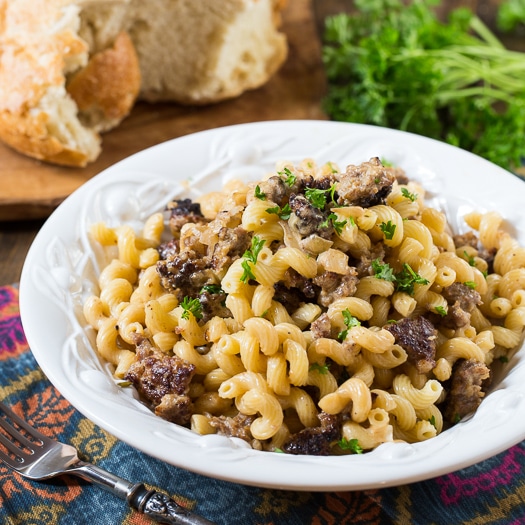 I used cavatappi, but you could also use penne, fusilli, or orecchiette (which is the one I really wanted to use but couldn't find.)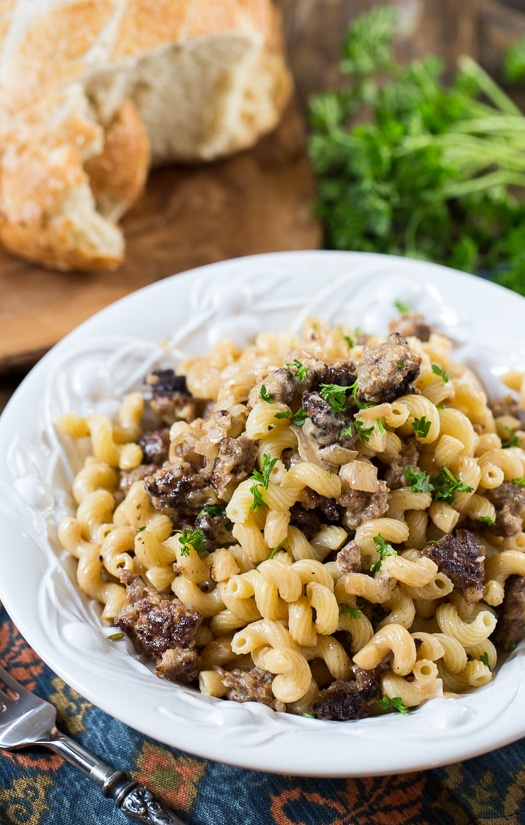 I used a pound of bulk mild Italian sausage, but you could use hot Italian sausage instead. For cooking the sausage I used a method I learned from Cook's Illustrated. Ordinarily if you sauté Italian sausage and break it apart as it cooks, by the time you develop some nice browning on it, the sausage becomes a little dry and chewy.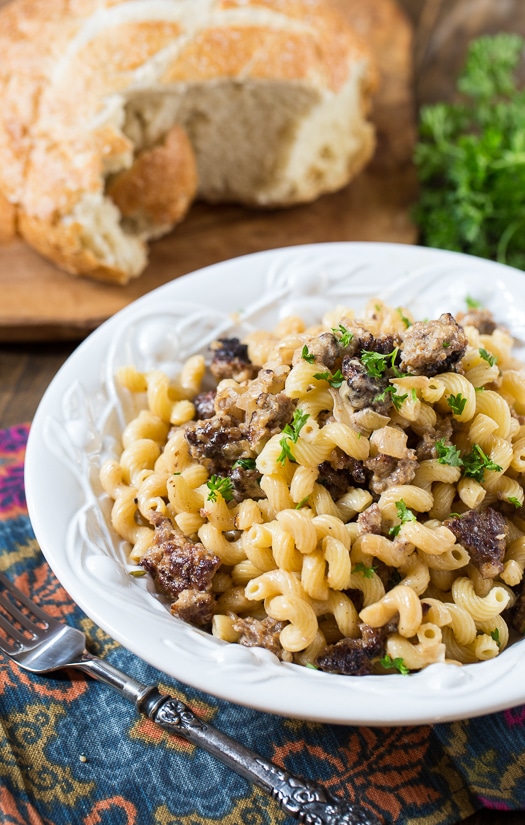 But if you sprinkle some baking soda on it, let it sit for a few minutes, then cook it in a big patty so you can get a nice sear on each side without overcooking it, it stays fabulously tender. Take it out of the pan while still undercooked, chop it into bite-sized pieces and let it finish cooking in the cream sauce. Delicious!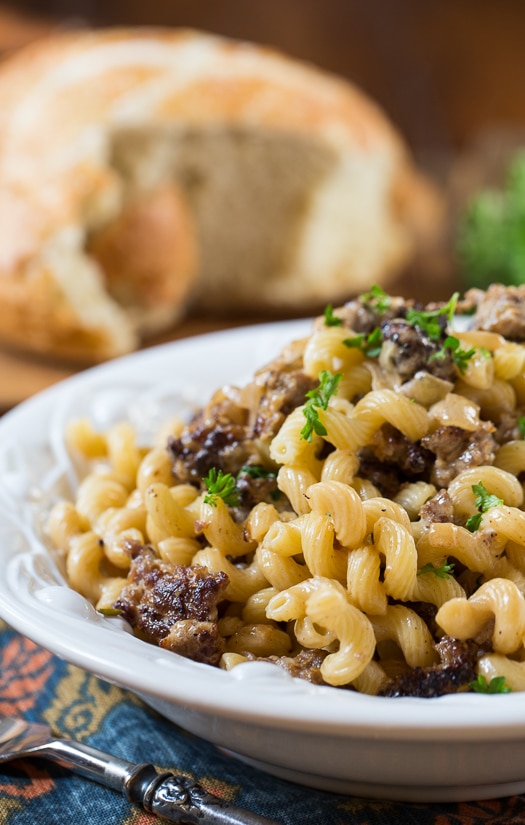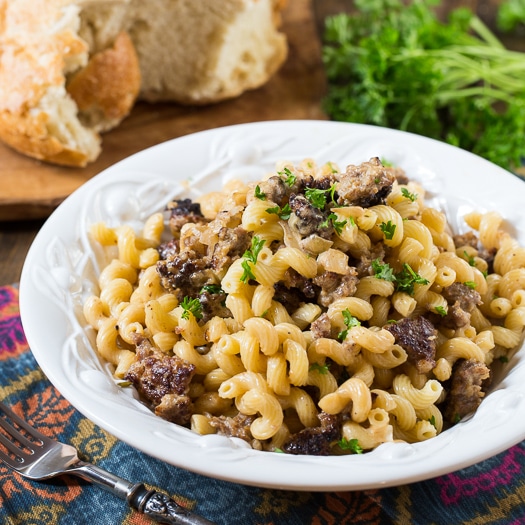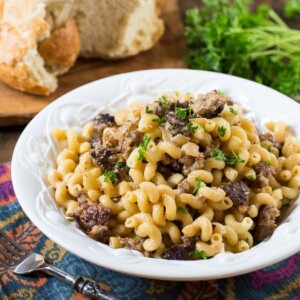 Pasta with Sausage Cream Sauce
Pasta with Sausage Cream Sauce is comfort food in a bowl. Parmesan cheese, white wine, and a little nutmeg flavor this rich, tomatoless sauce.
Ingredients
1

pound

sweet or mild Italian sausage

1/2

teaspoon

baking soda

1/2

tablespoon

vegetable oil

1

cup

heavy cream

1

small sweet or yellow onion,

diced

2

cloves

garlic,

minced

1/2

cup

dry white wine

1/4

teaspoon

ground nutmeg

1

tablespoon

chopped fresh parsley

1/2

cup

freshly grated Parmesan cheese

12

ounces

pasta cooked until al dente,

reserve 1/2 cup cooking liquid
Instructions
Sprinkle both sides of sausage with baking soda and shape into a large hamburger patty about 1/2 to 3/4-inch thick. Let sit 10 minutes.

Heat vegetable oil in a large skillet over medium-high heat. Add sausage and cook until browned on each side, about 3 minutes per side. Place sausage on a plate or cutting board and cut into 1/4-inch pieces. Transfer sausage to a bowl and add cream. Set aside.

If there is more than 1 1/2 tablespoons of grease in skillet, discard excess. Add onion to skillet and cook over medium heat until softened, 4 to 5 minutes.

Add garlic and cook 1 more minute.

Add wine and cook until reduced in half.

Add sausage/cream mixture and simmer 3 to 4 minutes.

Add nutmeg, parsley, and Parmesan. Remove from heat and stir until cheese is melted. If sauce is too thick, add some reserved cooking liquid.

Toss sauce with pasta and serve.
Want to Save This Recipe?