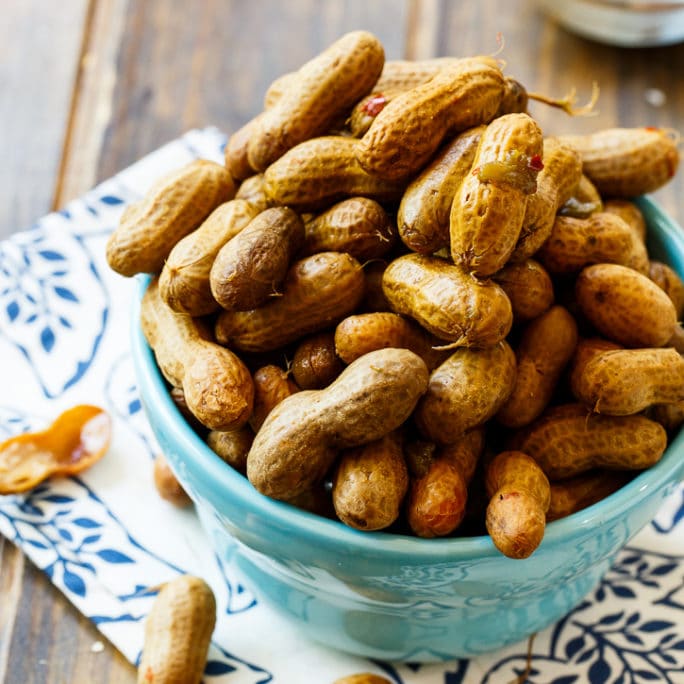 Road trips in the South mean stops for boiled peanuts. I love pulling over at a roadside stand and buying a small paper bag full of them. They are such a wonderful salty snack with a very unique taste.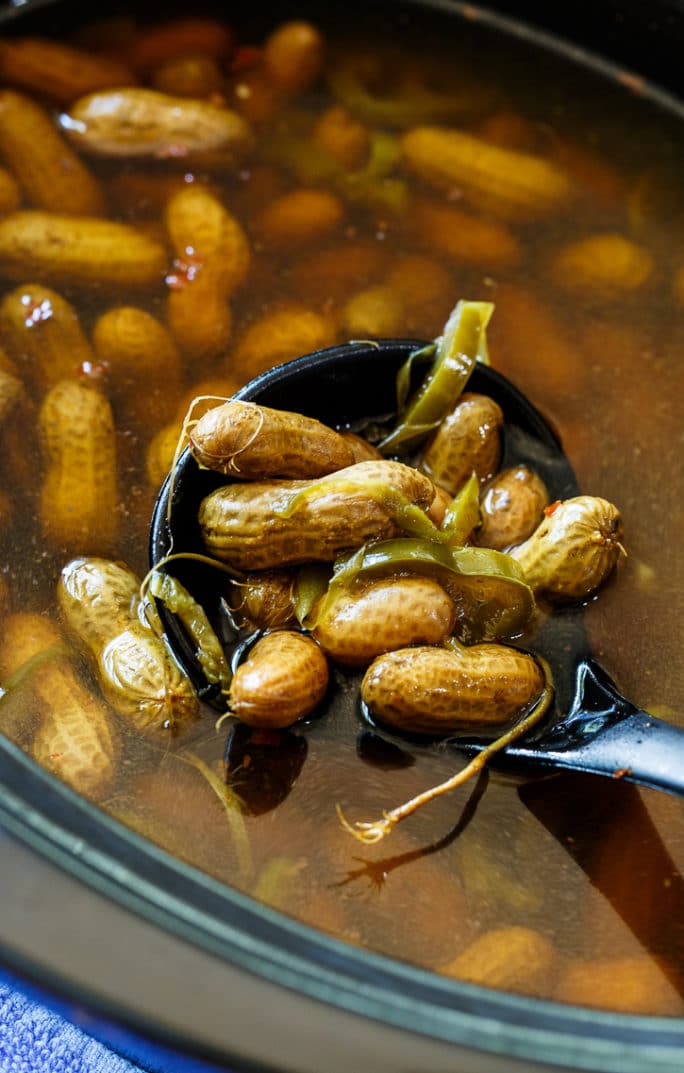 Making Boiled Peanuts in a crock pot is super easy. Much easier than cooking them stove-top. They take close to 24 hours cooking on LOW so I typically start them in the crock pot some time in the afternoon, check on them before I go to bed, and again in the morning. Sometimes you need to add just a little more water, but besides that it's a completely hands off way to make this salty and delicious southern snack.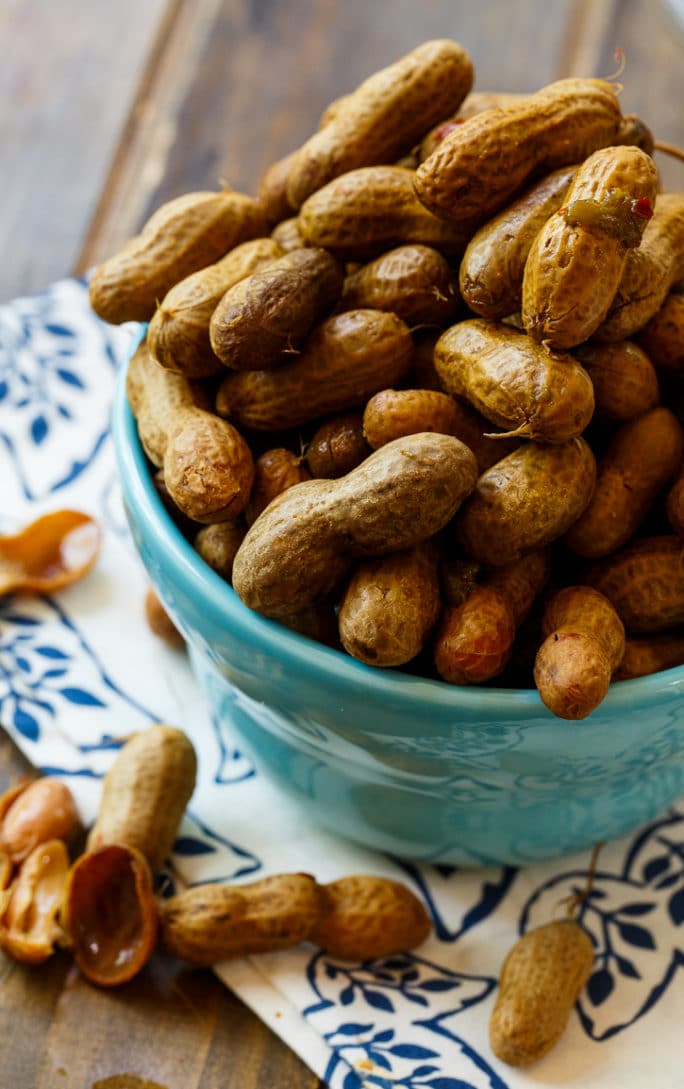 To make Crock Pot Spicy Boiled Peanuts, you need to start with green raw peanuts. They are seasonal and can be found at many supermarkets and farmers markets when they are in season. Look for them during the months of August and September in the south.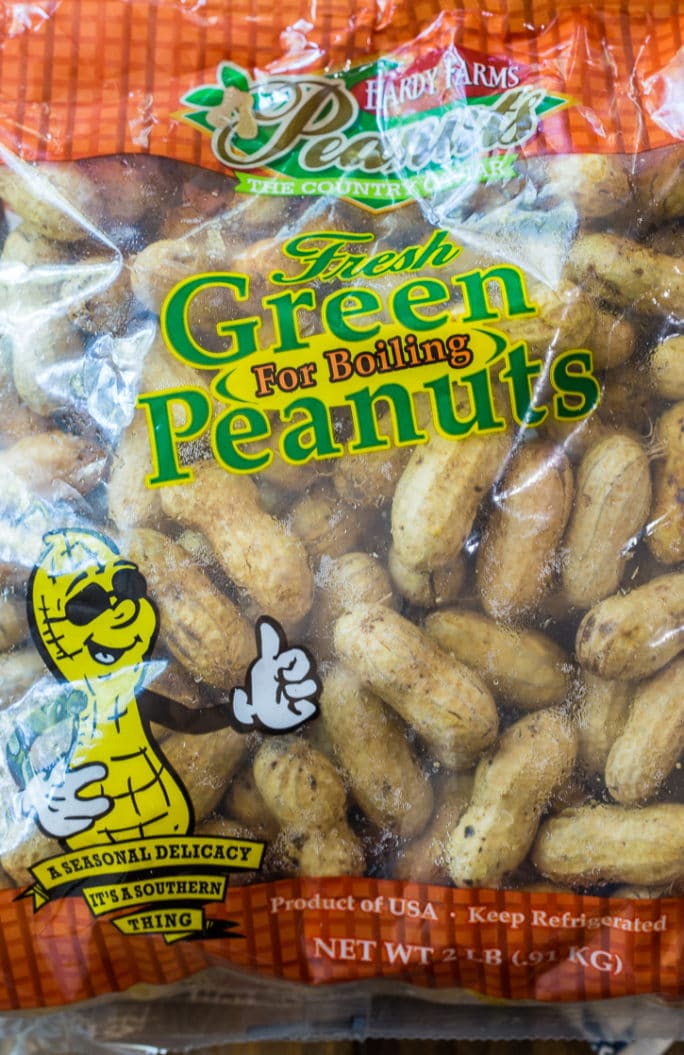 If you can't find green peanuts, you can use raw dried peanuts, but you will need to cook them longer. They have a much lower moisture content than green peanuts and it takes more time to get them soft.
Use green peanuts within a few days of purchasing them and store in a cool, dry place. They will grow mold in a hurry if you aren't careful.
The peanuts are slow cooked until they get soft. Add lots of seasonings, salt, and spices to the water and the peanuts will eventually soak up all that flavor. For spicy boiled peanuts I like to add sliced jalapenos, Cajun seasoning (Tony Chachere's is my favorite), and lots of red pepper flakes. Tabasco sauce is also a good choice.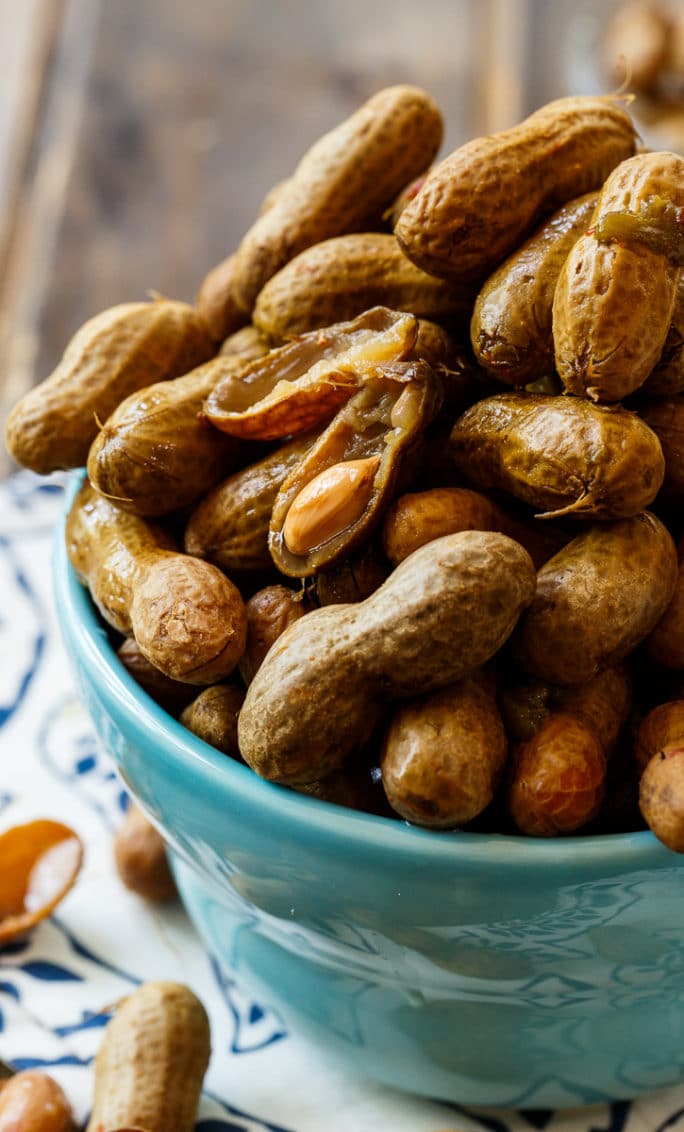 Boiled peanuts can be eaten either warm or cold. I like them both ways, but if I had to choose, I prefer them cold, especially during the summer which tends to be when I do most of my boiled peanut eating. They go great with a cold beer.
Cooking time can vary greatly depending on you crock pot, the peanuts you use, and your personal preference. Some people like their boiled peanuts to still be firm, while others like them completely soft. It's easy enough to take one out every now and then and sample it.
The salty, spicy cooking liquid eventually makes its way inside the shells and really flavors the peanuts.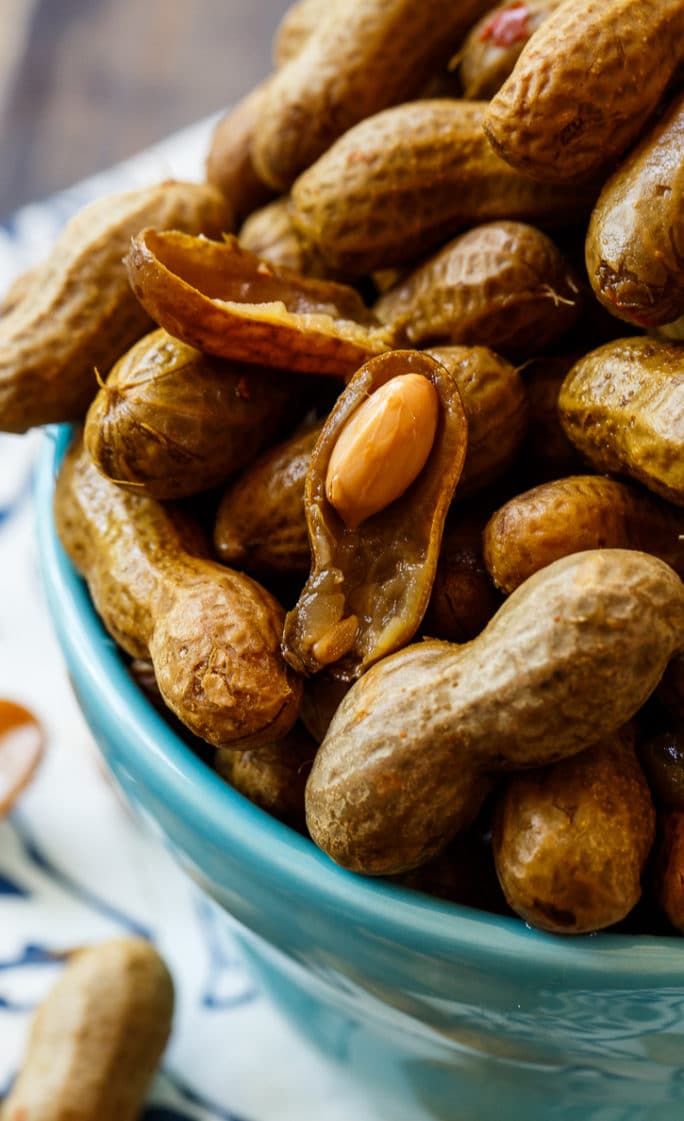 Never miss a recipe. Follow Spicy Southern Kitchen on Facebook and Pinterest.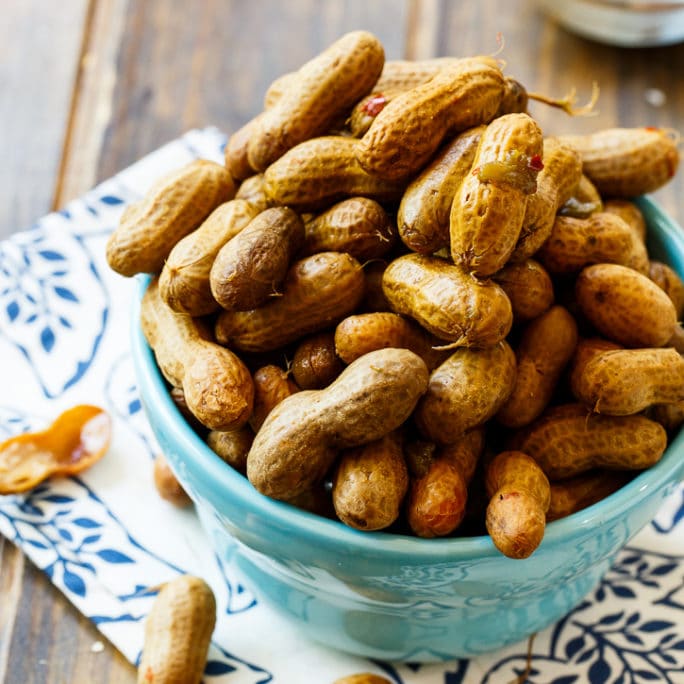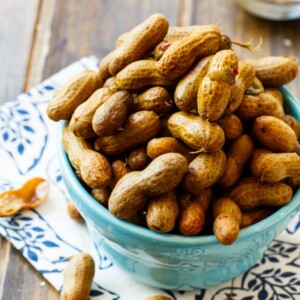 Crock Pot Spicy Boiled Peanut
Instructions
Add jalapenos, salt, red pepper flakes, cajun seasoning, and garlic powder.

Pour in approximately 10 cups of water.

Cover and cook on LOW for 22 to 24 hours. You may need to add a little more water before they are finished cooking.

Drain and serve warm or cold.
Want to Save This Recipe?
More Southern Favorites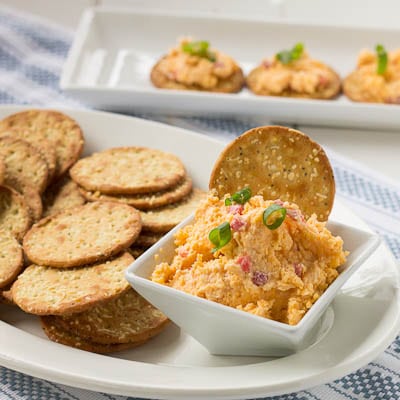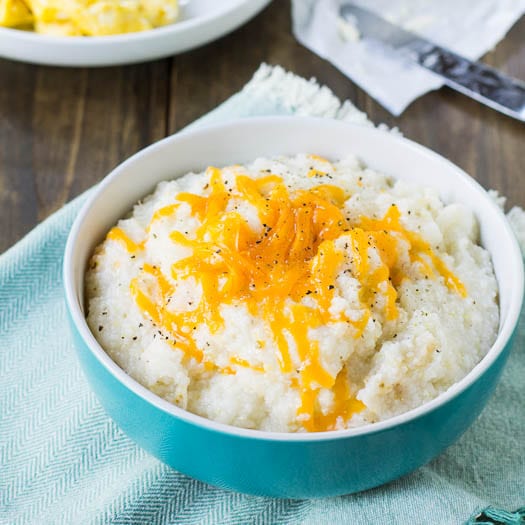 Disclosure: This post contains affiliate links.