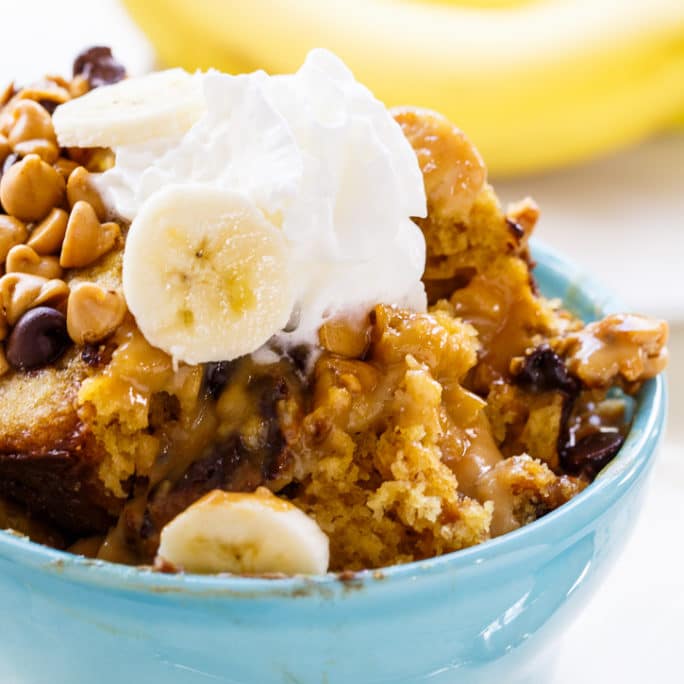 Crock Pot Elvis Pudding Cake has plenty of banana and peanut butter flavor and a pudding-like texture. Plus a little chocolate for good measure. This slow cooker dessert is super easy to make with a box of cake mix and a box of instant banana cream pudding mix.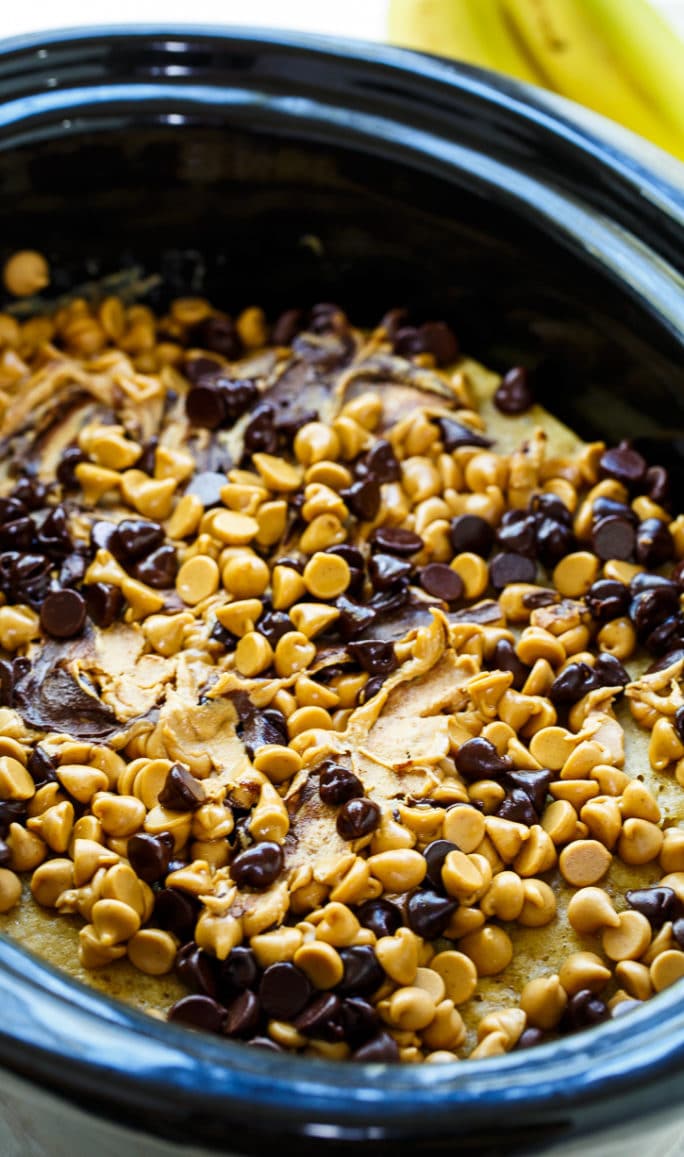 Elvis's birthday is just around the corner. I think he would have been something like 82 years old. It's common knowledge that Elvis liked to eat peanut butter and banana sandwiches.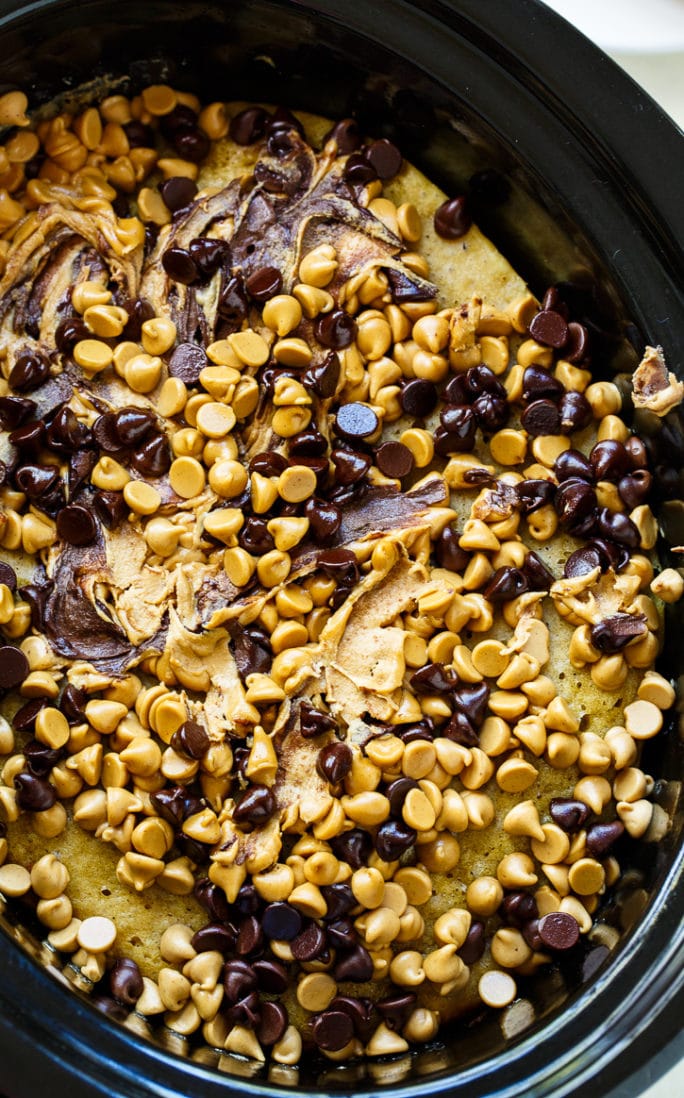 A box of banana cream instant pudding mix produces the banana flavor in this yummy crock pot dessert. The base of the cake is yellow cake mix with peanut butter mixed into the batter.
The pudding mix gets mixed with milk to make pudding and then poured into the crock pot when it is just partially set.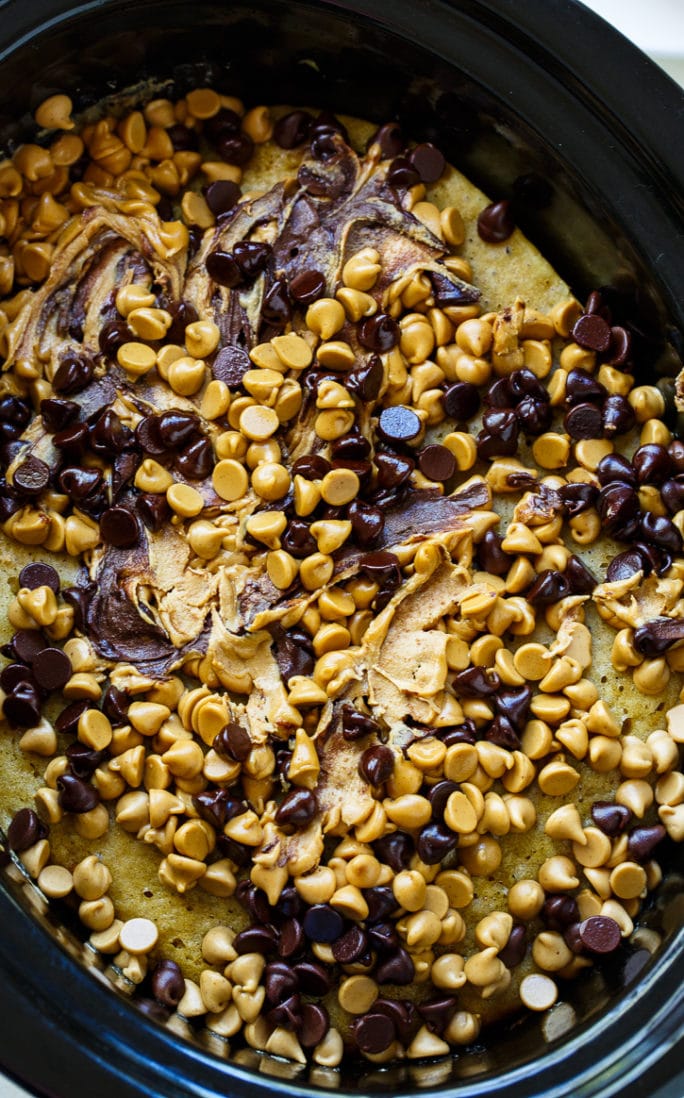 The peanut butter flavored batter gets poured on top. The whole thing is cooked for 3 to 3 1/2 hours on LOW.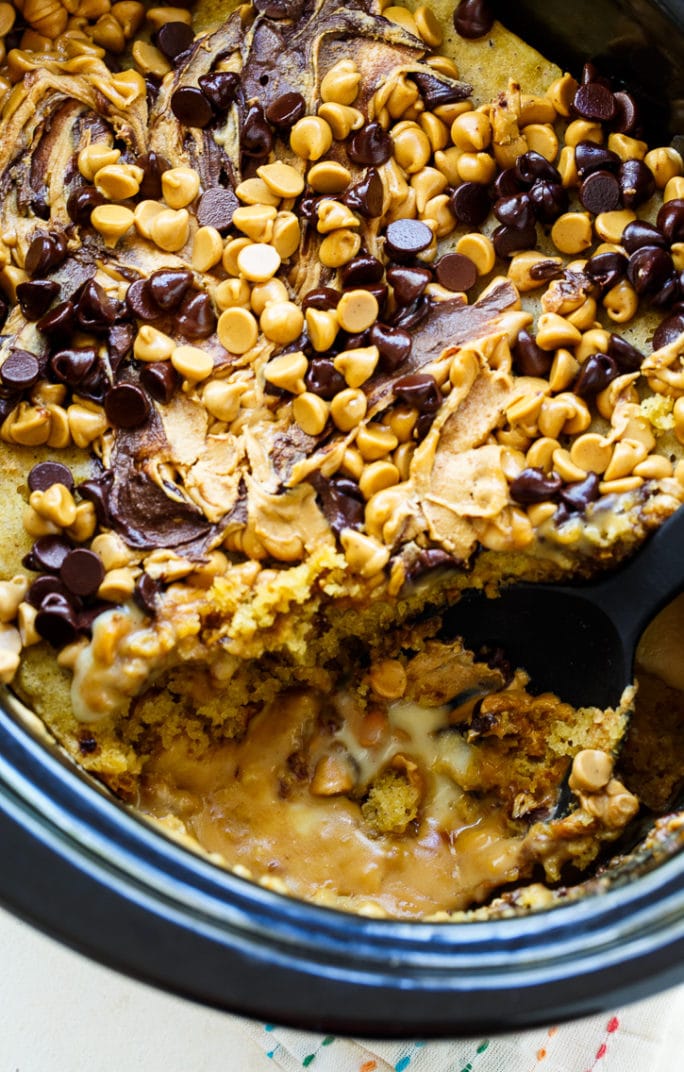 Next, take the lid off and sprinkle a bunch of peanut butter chips and a few chocolate chips on top. Cover the crock pot again until the chips are partially melted.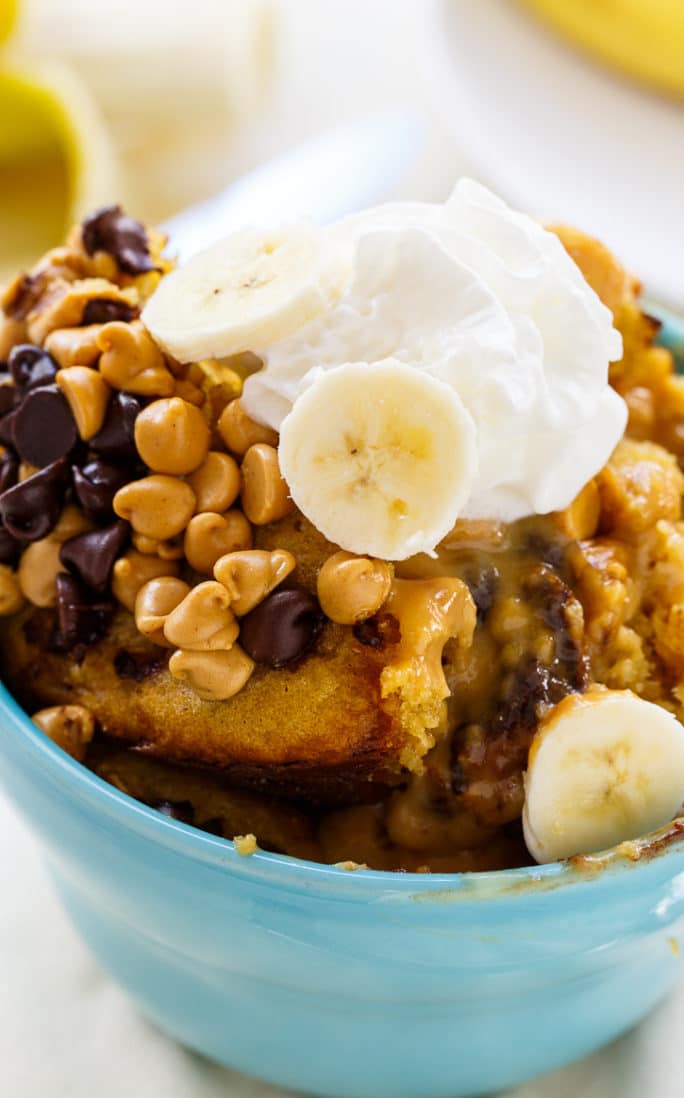 I adore the flavor of peanut butter and banana together. In fact, a banana smeared with peanut butter is my go to breakfast. I never get tired of it.
This Crock Pot Elvis Pudding Cake takes the wonderful combination of peanut butter and bananas to a whole new level. It tastes divine served warm or cold with a little whipped cream and fresh banana slices.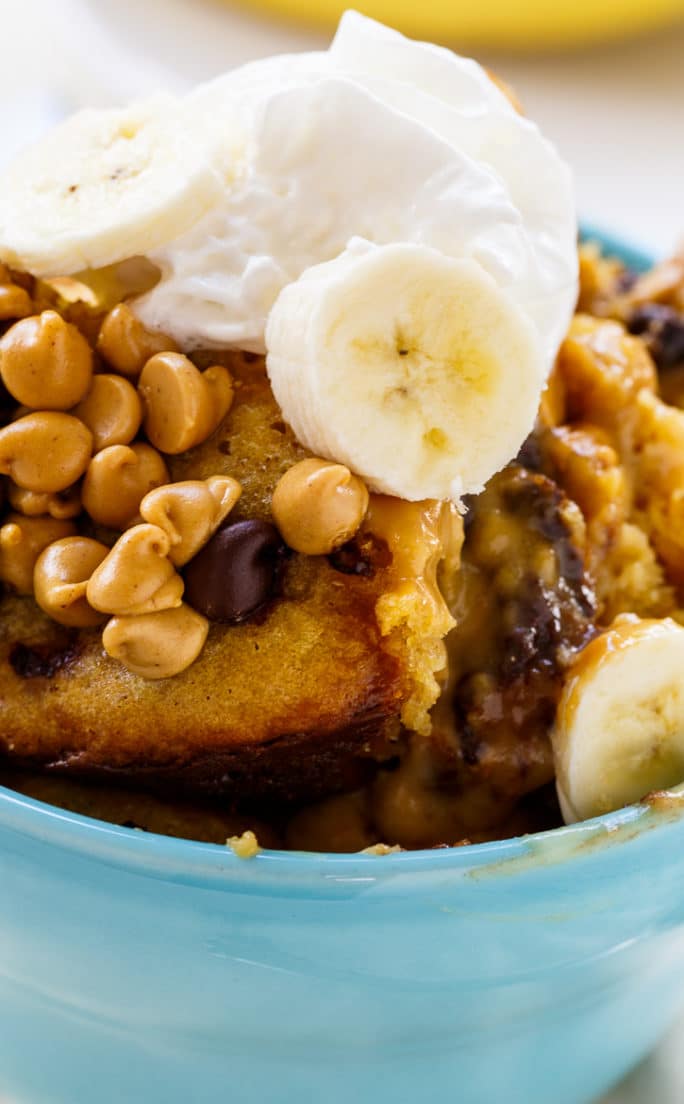 Never miss a recipe. Follow Spicy Southern Kitchen on Instagram and Facebook.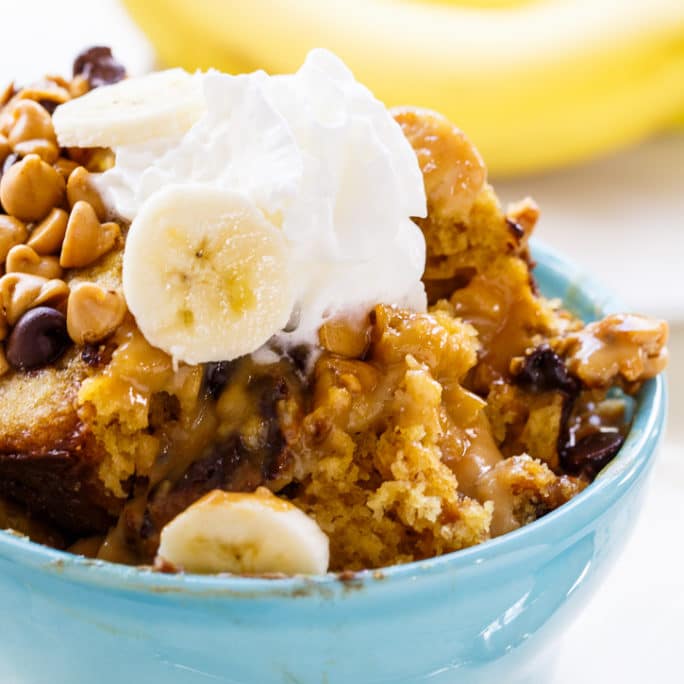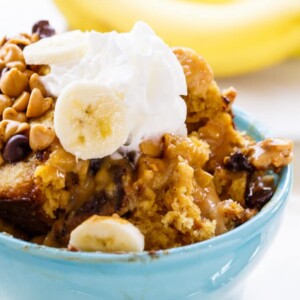 Crock Pot Elvis Pudding Cake
Ingredients
1

(3.4-ounce)

package instant banana cream pudding mix

3

cups

cold whole or 2% milk

1

package yellow cake mix,

regular size

1/2

cup

creamy peanut butter

1 1/2

cups

peanut butter chips

1/2

cup

chocolate chips

whipped cream,

optional, for serving

fresh banana slices,

optional, for serving
Instructions
In a medium bowl, whisk together pudding mix and milk for 2 minutes. Let stand for another 2 minutes, or until soft-set. Pour into a greased

6-quart slow cooker

.

Prepare cake mix according to package directions, adding in the 1/2 cup peanut butter.

Pour cake batter over pudding.

Cover and cook on LOW for 3 to 3 1/2 hours.

Sprinkle peanut butter chips and chocolate chips on top. Cover crock pot, but turn it off, and let stand 15 minutes to partially melt the chips.

Serve warm with whipped cream and banana slices.
Notes
Store leftovers in refrigerator. They can be eaten cold or reheated in the microwave.
Want to Save This Recipe?
Adapted from Taste of Home
More Slow Cooker Desserts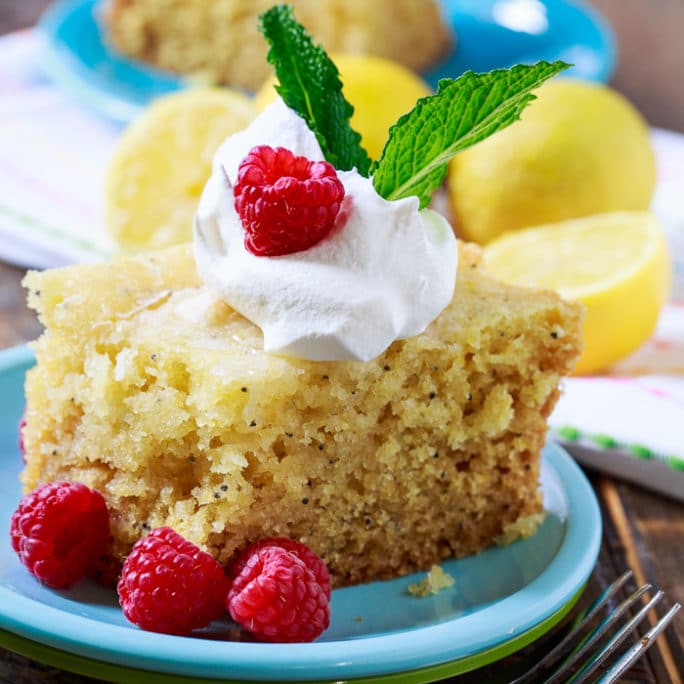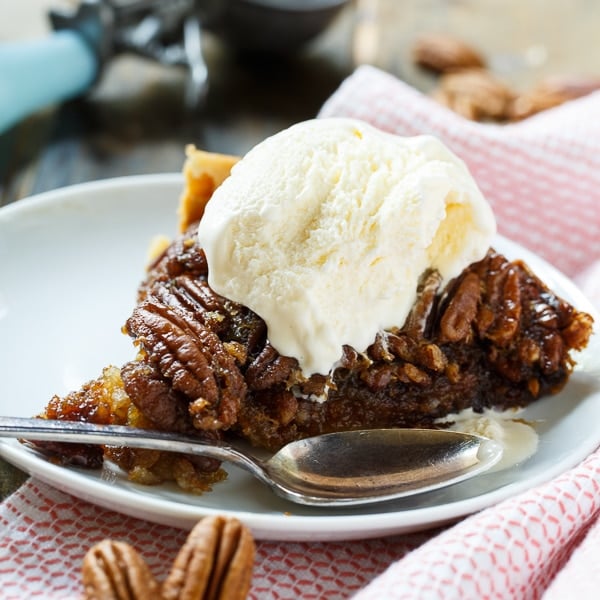 Disclosure: This post contains affiliate links.