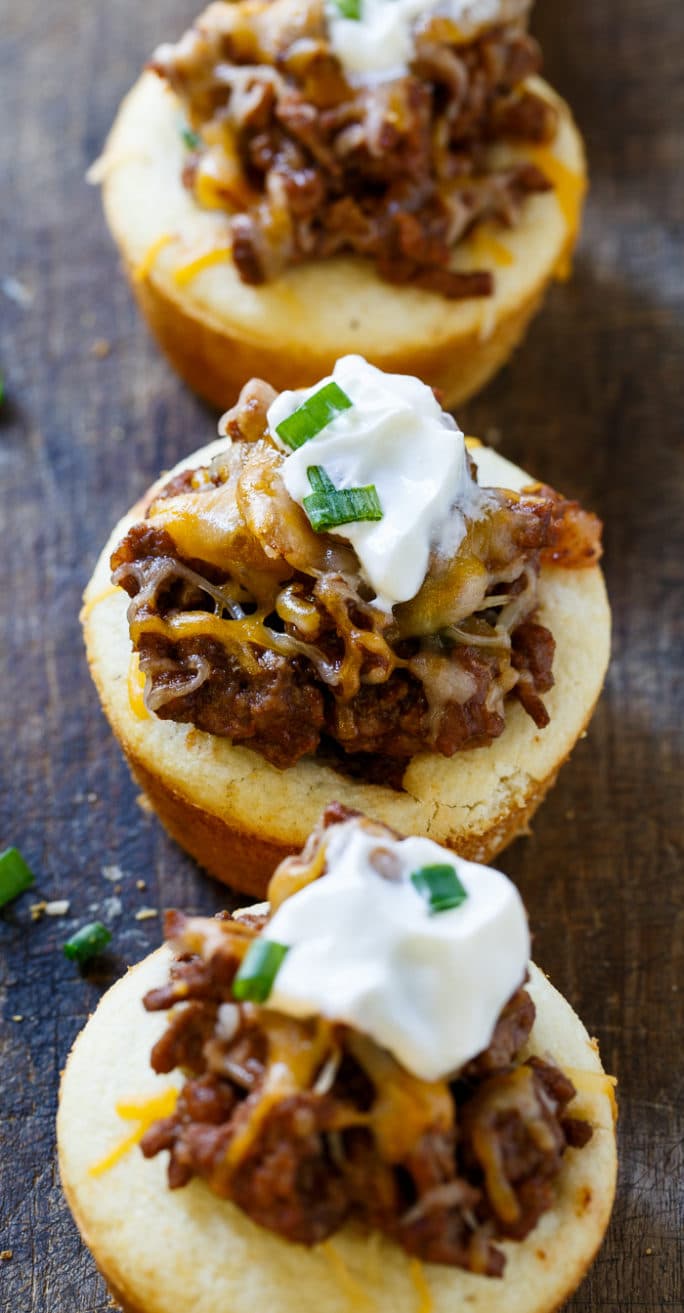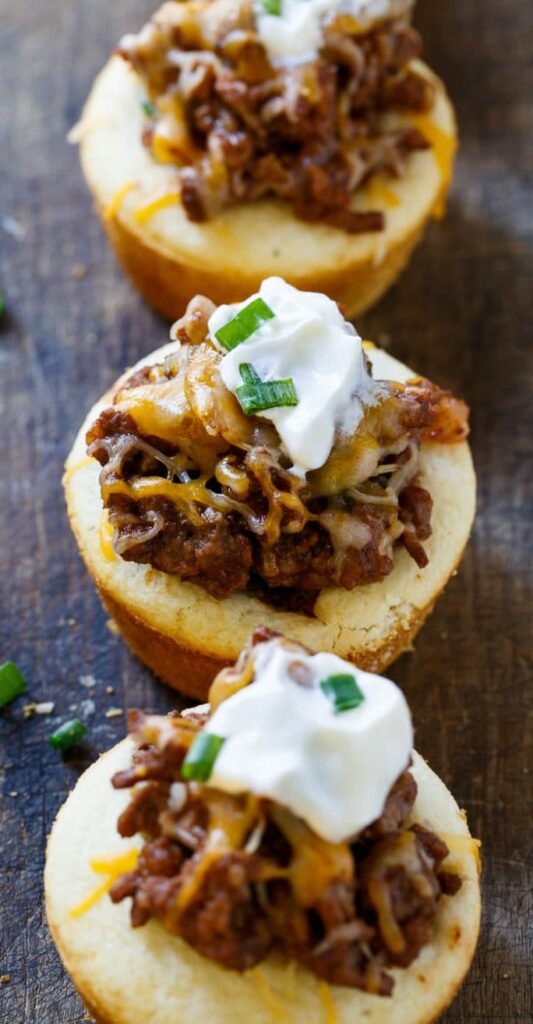 Potlucks are such an important part of life in the south. There's nothing better than getting together with friends and family and sharing food and recipes.
Today I'm so excited to take part in the 3rd Annual Martha White® Virtual Potluck. Last year I shared Mexican Chicken Cornbread Casserole and this year I'm sharing Sloppy Joe Cornbread Muffins, a fun recipe the whole family will enjoy.
The Virtual Potluck is to help celebrate the National Cornbread Cook-Off which takes place at the National Cornbread Festival in Tennessee each year. 2016 is the 20th Anniversary of the National Cornbread Festival and to celebrate this year Martha White® is hosting a Past Judge Cook-Off for Charity.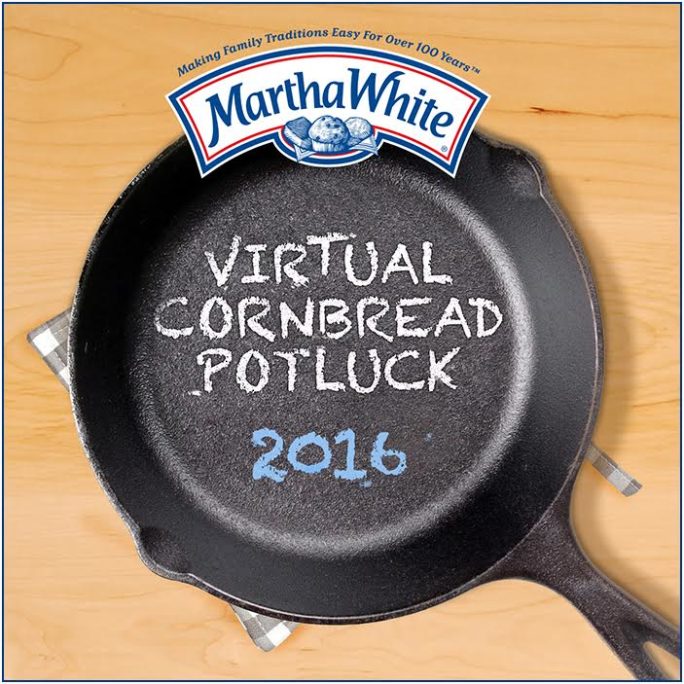 Be sure to check out all the awesome cornbread recipes from my friends below. 🙂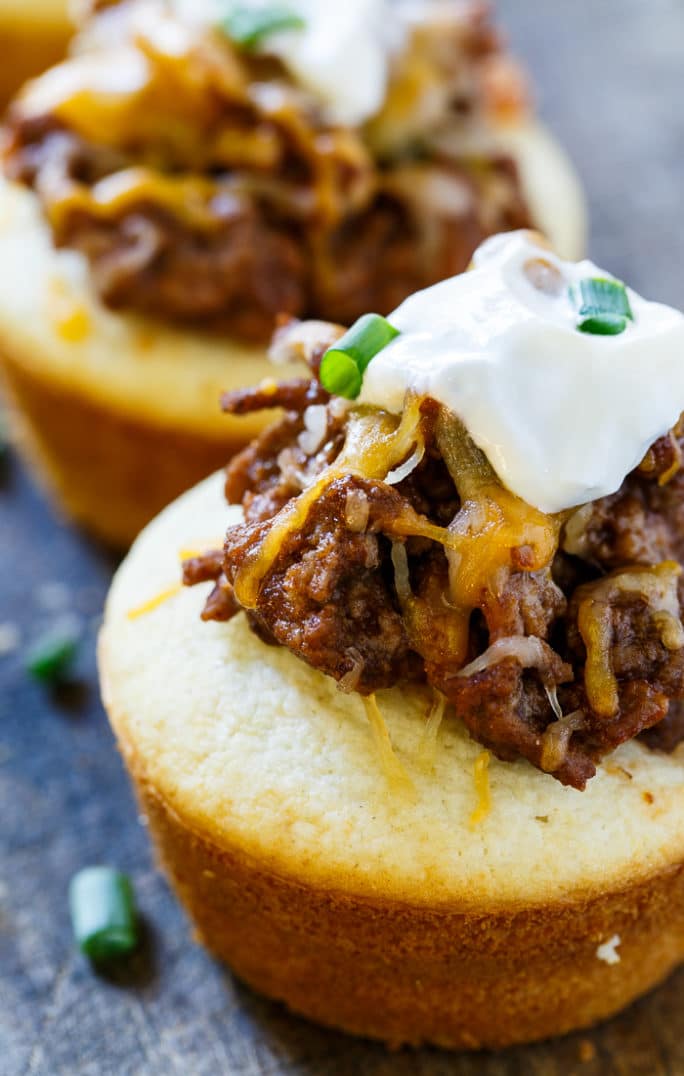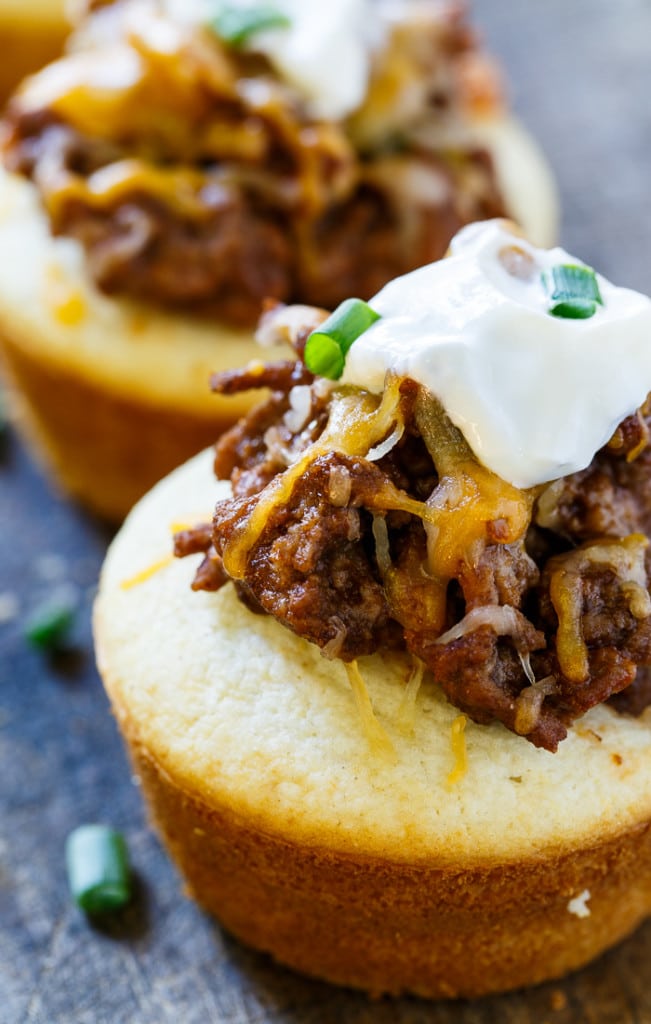 Sloppy Joe Cornbread Muffins are super easy to make using two pouches of Martha White® Buttermilk Cornbread & Muffin Mix. Martha White® makes a variety of mixes, but the Buttermilk one is my favorite for this recipe. It doesn't have any sweetness to it which works well for pairing with sloppy joes since they are typically on the sweet side.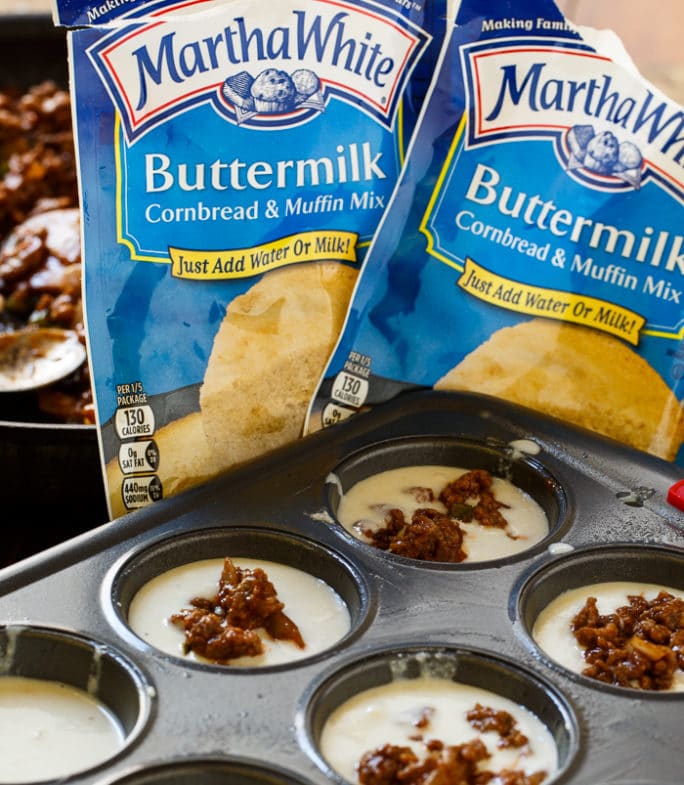 I fill the muffin cups halfway with cornbread mix, add a heaping tablespoon of a quick and easy homemade sloppy joe mixture, and then bake in the oven until the cornbread mixture is set.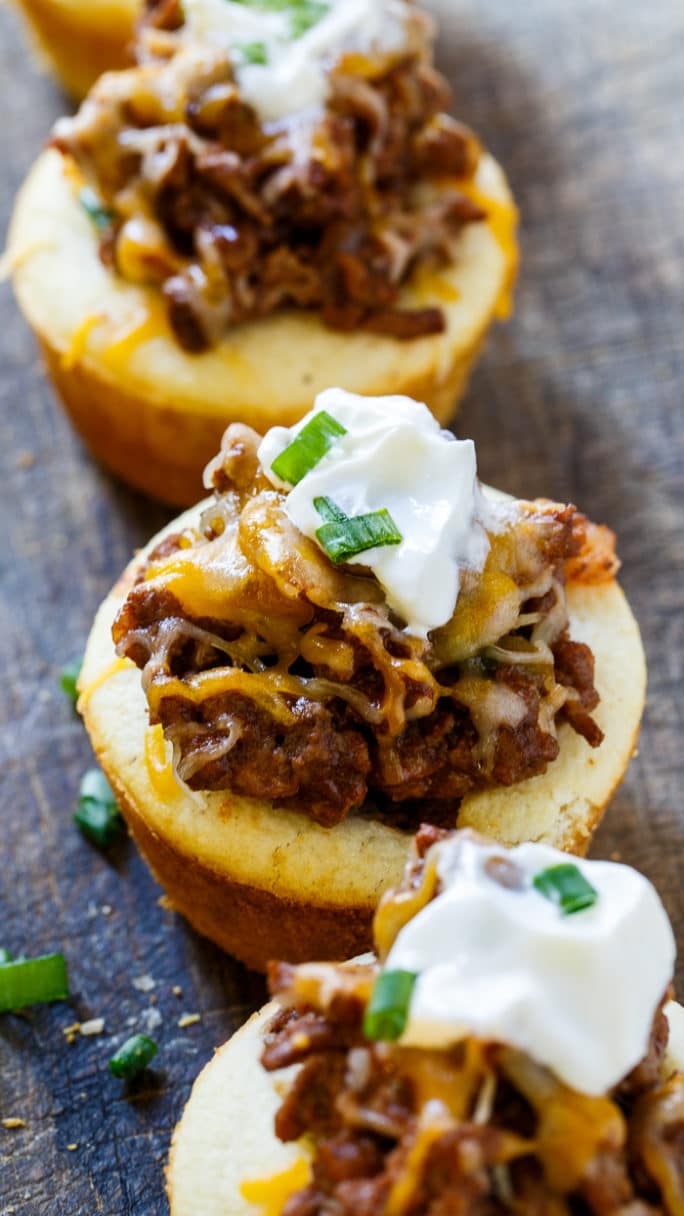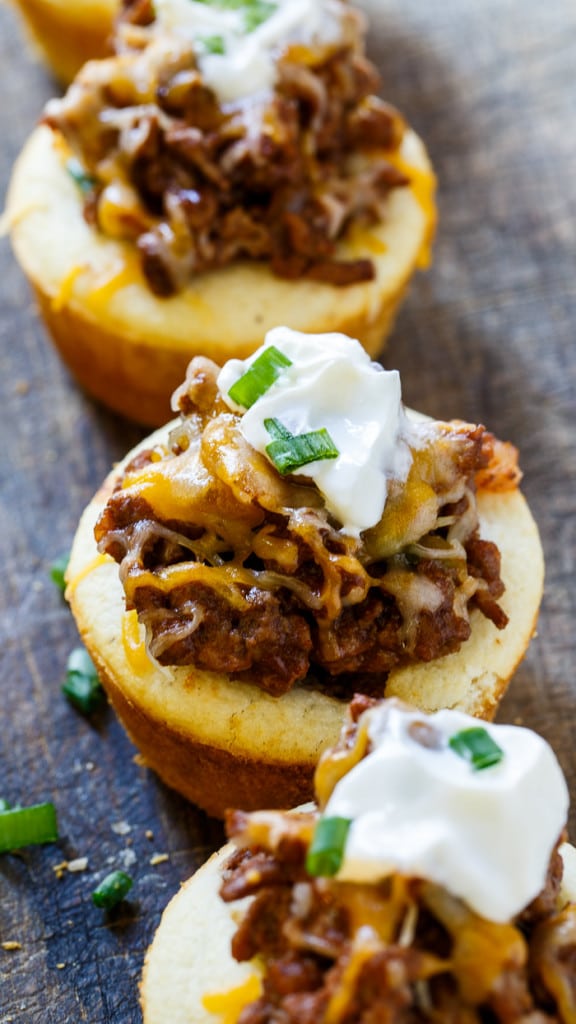 Then I add more sloppy joe mixture on top, plus some shredded cheddar cheese, and pop them back  the oven to melt the cheese. This way, there's sloppy joe mixture cooked into the muffin and more on top!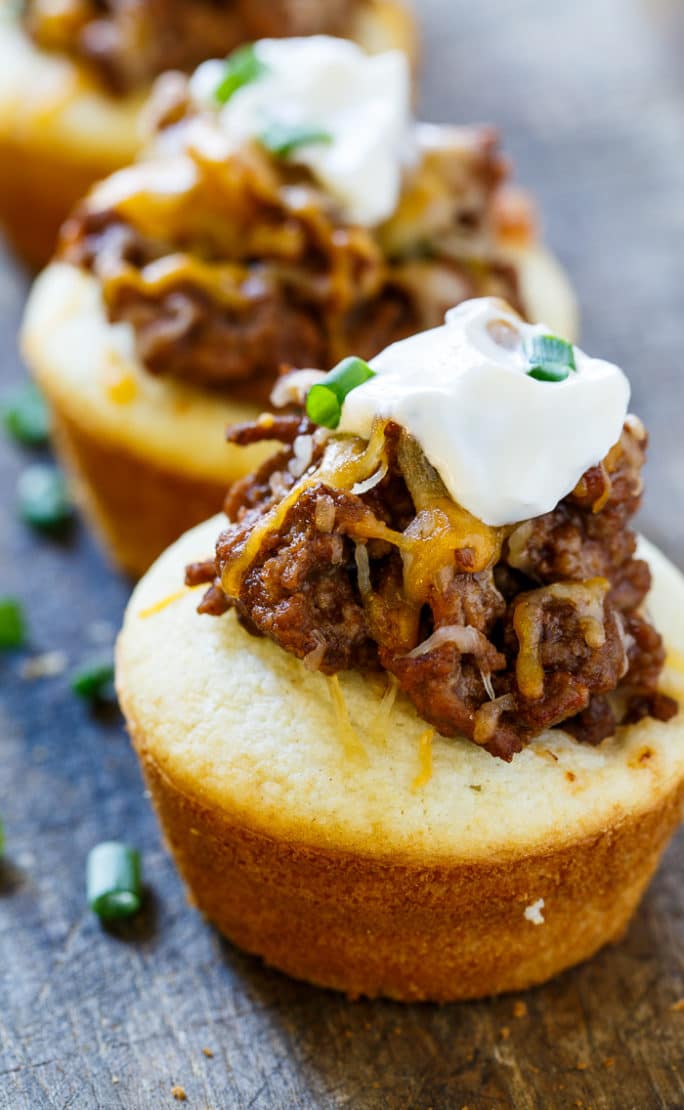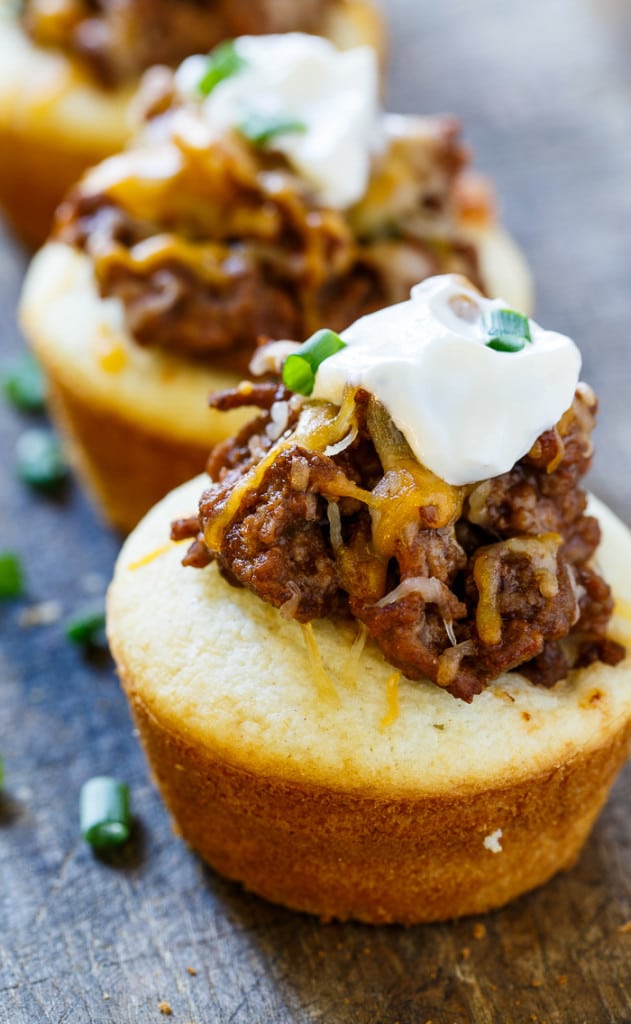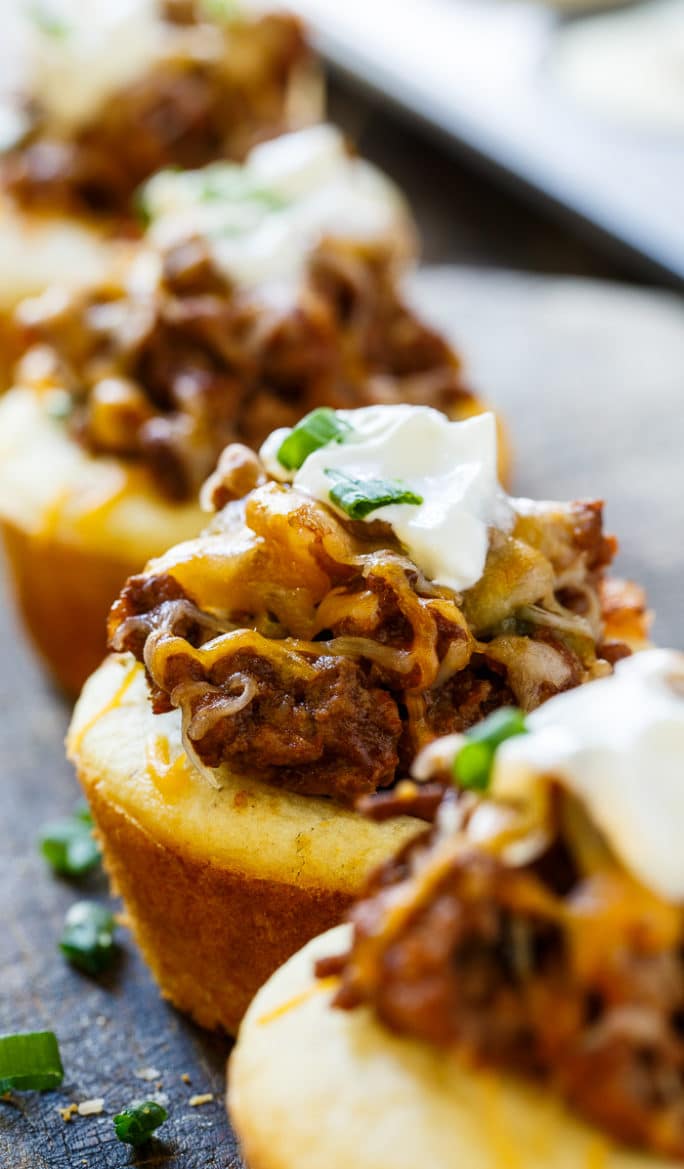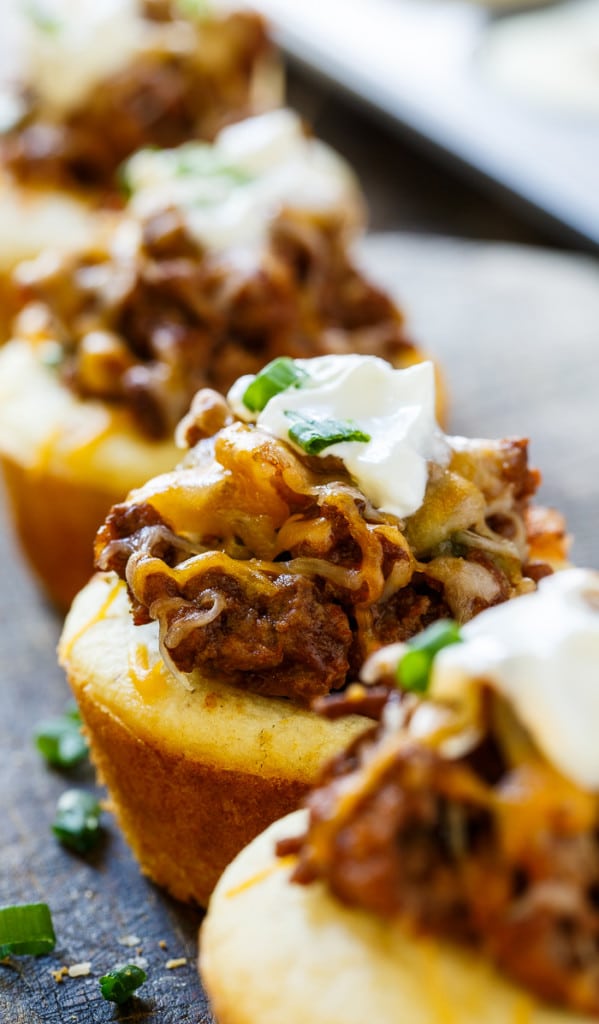 Sloppy Joe Cornbread Muffins make a fantastic appetizer or a fun family meal and just may become your family's favorite way to eat Sloppy Joes.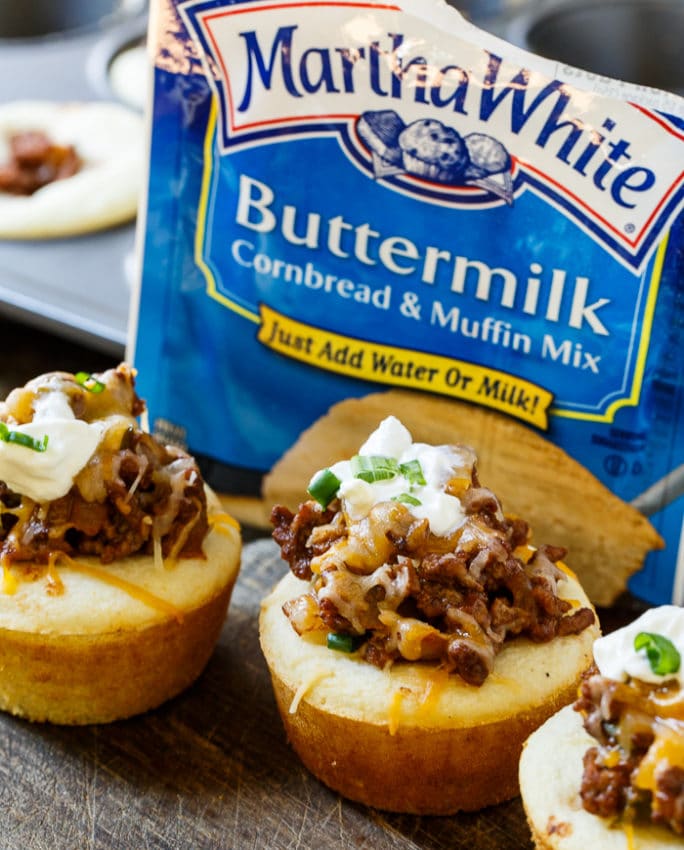 Don't forget to check out the other Virtual Potluck Recipes!
About A Mom- Southern Cornbread Salad
Melissa's Southern Style Kitchen- Cheesy Bacon Jalapeno Cornbread Loaf
Mommy's Kitchen- Southern Cornbread Salad
Picky Palate- BLT Cornbread Salad
Plain Chicken- BBQ Chicken Cornbread Muffins
Southern Bite- Blueberry Cornbread
Southern Pantry- Fresh Tomato Tart with Black Pepper Cornbread Crust
Southern Plate- Martha White Cornbread Potluck
The Country Cook- Caprese Cornbread
This Mama Loves- Chicken Chili with Cornbread Crust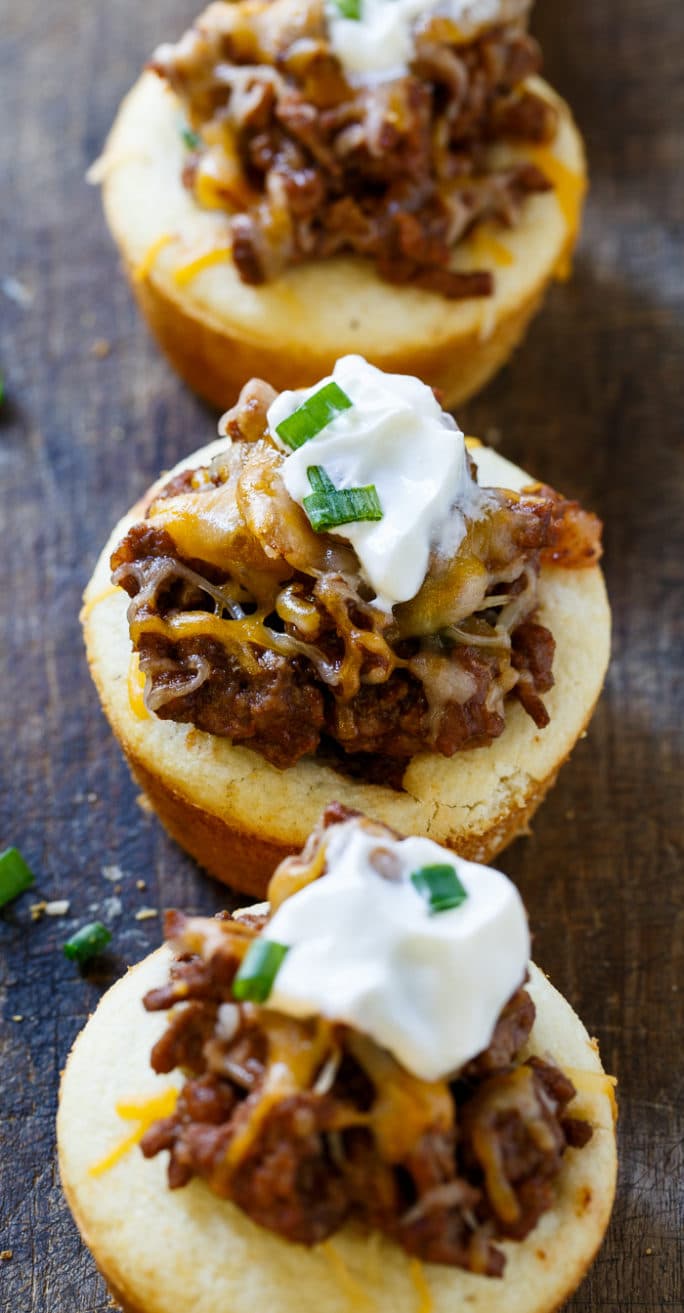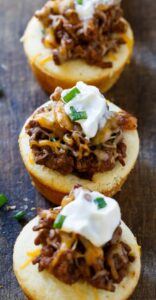 Sloppy Joe Cornbread Muffins
Cornbread muffins stuffed with a sloppy joe mixture and topped with cheese make a great snack or lunch.
Ingredients
1

pound

lean ground beef

1/2

medium onion,

chopped

1/3

cup

chopped green bell pepper

2/3

cup

ketchup

1 1/2

teaspoons

Worcestershire sauce

1

teaspoon

ground mustard

1/2

teaspoon

garlic powder

1/8

teaspoon

cayenne pepper

2

(6-ounce)

packets Martha White® Buttermilk Cornbread Mix

1 1/3

cups

milk

1

cup

shredded cheddar cheese

sour cream and sliced green onion
Instructions
Brown ground beef with onion and green pepper in a large nonstick pan.

Add ketchup, Worcestershire sauce, ground mustard, garlic powder, and cayenne pepper. Cook 2 to 3 minutes. Remove from heat.

Preheat oven to 400 degrees and grease a 12-cup muffin tin.

In a medium bowl, mix together Cornbread Mix and milk.

Fill each muffin cup halfway with cornbread mix.

Drop 1 heaping tablespoon sloppy joe mixture in center of each muffin cup. (There will be extra sloppy joe mixture.)

Place in oven until light golden brown around edges, about 15 minutes.

Place another tablespoon of sloppy joe mixture on top of each muffin along with a little shredded cheddar cheese. Place back in oven to melt cheese.

Serve with sour cream and chopped green onion.
Want to Save This Recipe?
You might also like:
Disclosure: This is a sponsored post. All opinions are mine and I love the opportunity to share the products I love and use in my own kitchen.