Chicken with Sun-dried Tomato Cream Sauce is a recipe I think I've cooked more than any other recipe over the years. I am in love with it. It's easy, delicious, and comforting.
I first remember cooking this recipe when we live in our house on Ewing St. We moved from that house when my daughter was 2. She's 14 now! The recipe came from a magazine, but it has been so many years I can't remember which one. I think it may have been Family Circle.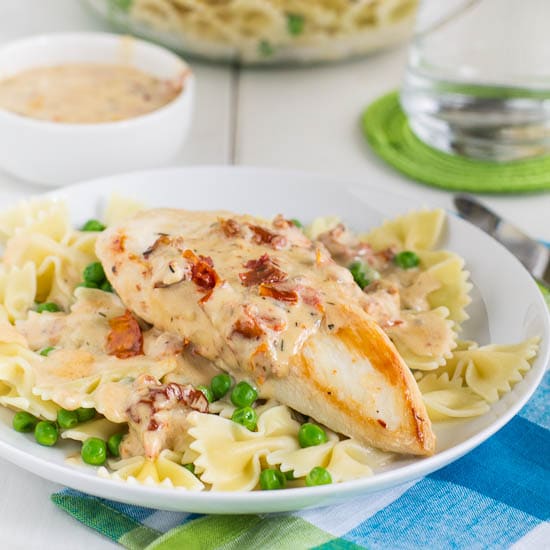 I love to serve this chicken over pasta with peas. Always farfalle. Don't know why. Any other pasta shape just wouldn't be right. Usually I just use frozen peas and toss them in the water with the pasta for the last minute of cooking.
The sauce is really what makes this recipe. It's rich and creamy and flavored with sun-dried tomatoes, garlic, thyme, and red pepper flakes.
My favorite thing about this recipe though is you cook the chicken in the oil from the jar of sun-dried tomatoes. How clever is that? The chicken really picks up the flavor of the tomatoes and it is like having a gourmet cooking oil for free.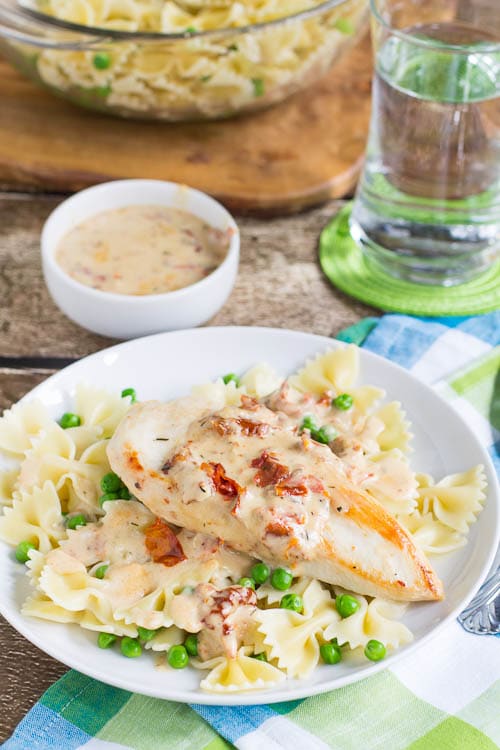 The thyme goes so well with the chicken and sun-dried tomatoes, but go easy with it. A little dried thyme goes a long way. Of course you could use fresh thyme if you have it and use it more liberally. Add red pepper flakes to taste. I find they provide a nice balance to the sweetness of the tomatoes and cream.
What one recipe do you find yourself cooking again and again?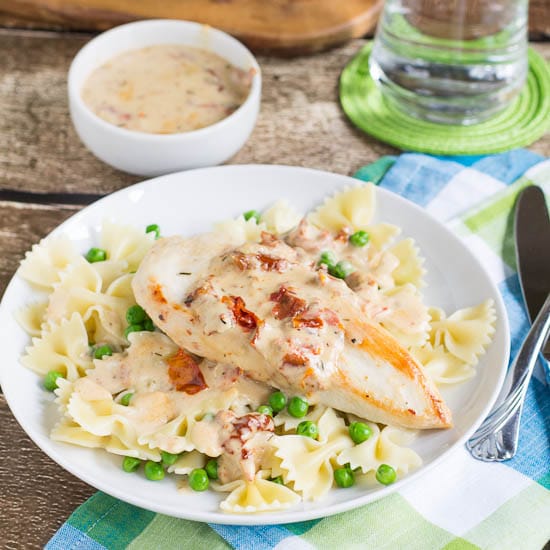 For more weeknight meal ideas follow Spicy Southern Kitchen on Pinterest and Instagram.
Sign up HERE for the Spicy Southern Kitchen Newsletter.
Chicken with Sun-Dried Tomato Sauce
Ingredients
1 tablespoon butter
1 garlic clove, pushed through a garlic press
1 tablespoon all-purpose flour
¾ cup chicken broth, divided
½ cup heavy cream
3 tablespoons sun-dried tomato slivers in oil
1 tablespoon of oil from the jar of sun-dried tomatoes
¼ teaspoon dried

thyme

½ teaspoon salt
¼ to ½ teaspoon crushed red pepper
4 boneless,

skinless

chicken breasts, flattened into an even thickness
1 (8-ounce) package

farfalle

or pasta of your choice, cooked
1 cup peas, cooked
Instructions
Melt butter in a large skillet over medium-high heat. Add garlic and cook 30 seconds. Stir in flour and cook 1 minute.
Gradually stir in ½ cup chicken broth, whisking well to avoid clumps. Add cream, tomatoes, thyme, salt, and pepper flakes. Bring to a boil and cook 1 minute. Pour into small bowl and set aside. Wipe skillet clean.
Place sun-dried tomato oil in the skillet and heat over medium-high heat. Saute chicken in oil until browned and cooked through, approximately 4 minutes per side. Transfer to a plate and keep warm.
Add remaining ¼ cup chicken broth to skillet and bring to a boil. Scrape any brown pieces up with a wooden spoon. Mix in reserved sauce, add chicken and remove from heat once mixture is sufficiently warmed.
Toss pasta and peas together and divide between 4 plates. Top with chicken breast and sauce.
Sharing with The Country Cook's Weekend PotLuck
More Favorite Chicken Recipes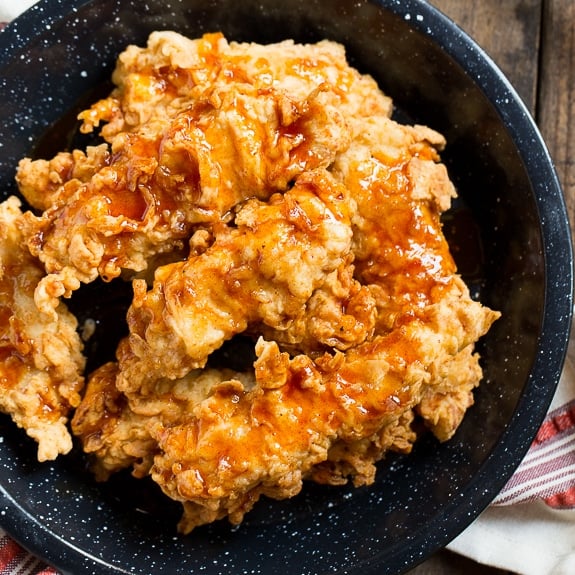 Honey Chipotle Chicken Crispers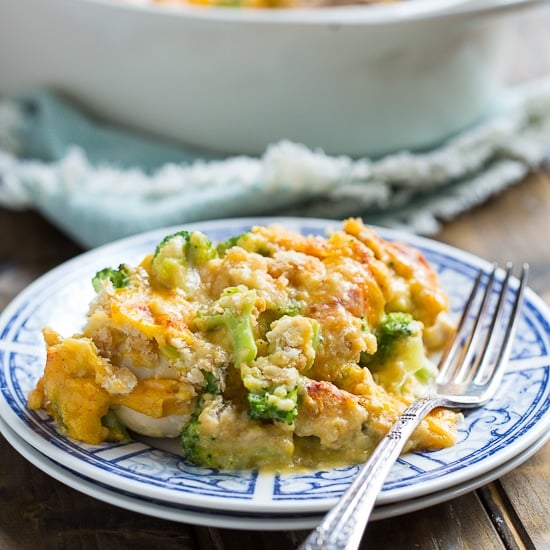 Broccoli Cheddar Chicken