Cake Batter Popcorn coated in cake mix, white chocolate, and sprinkles will satisfy your craving for something sweet and crunchy. Make a batch for family movie night or a birthday celebration and watch faces light up.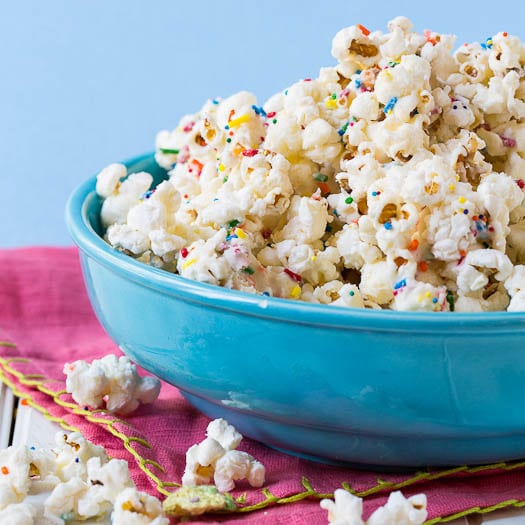 Not only is this popcorn delicious, it's hard not to smile when you look at sprinkles. They are an immediate mood elevator, bringing out the kid in all of us.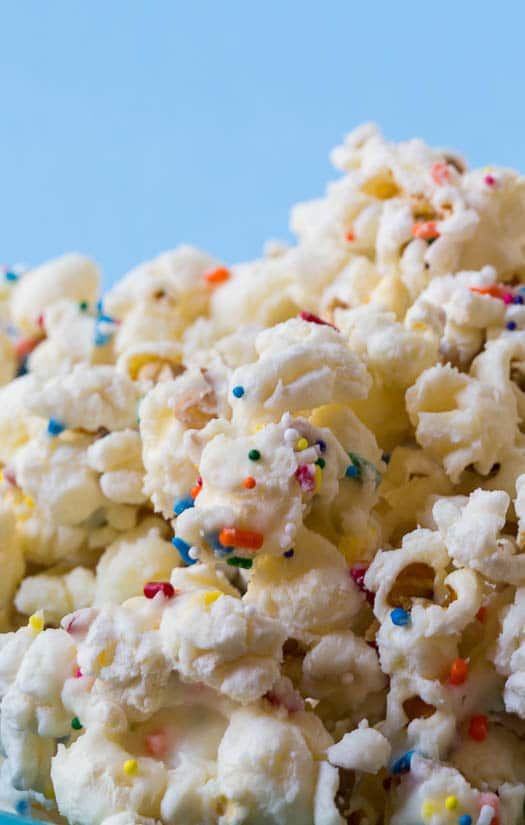 Ever since I made Cake Batter Milkshakes for my daughter's birthday, I've been coming up with ways to use what was leftover of my box of yellow cake mix. First it was Cake Batter Pancakes and now Cake Batter Popcorn. I've come to the conclusion that one can never have enough cake batter in their life.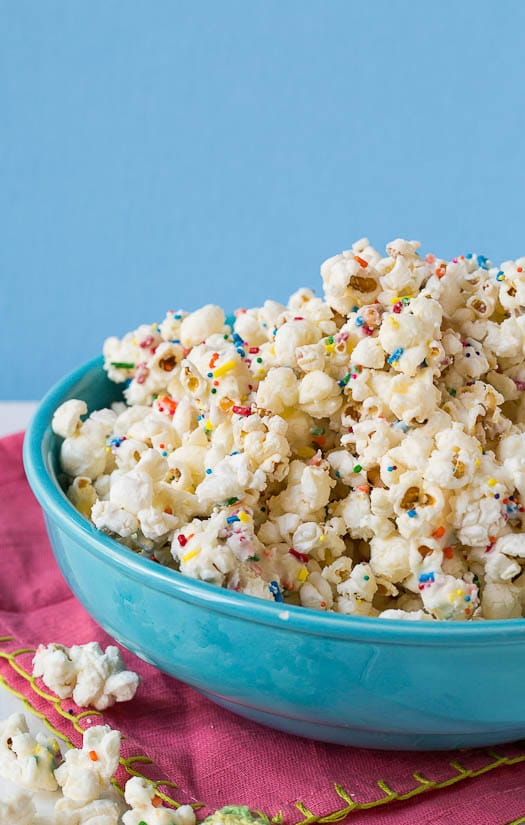 I like to pop my own popcorn. It's easy to do in a large pot with a little Vegetable oil. But you could use microwave popcorn instead. All it takes is a simple mixture of cake mix, melted white bark or chocolate, and sprinkles to turn boring popcorn into a fun and exciting treat.
The mixture will be a little thick, and really the best way to coat the popcorn is to use your hands. It gets a little messy and you have to work fast before it sets up. This is a perfect task for kids. Just make sure they wash their hands first! Adding a little vegetable shortening to the mixture would help make it a little easier to spread.
Cake Batter Popcorn is best eaten soon after it is made. Most likely it will disappear in a hurry.
Watch how it's made in the video below.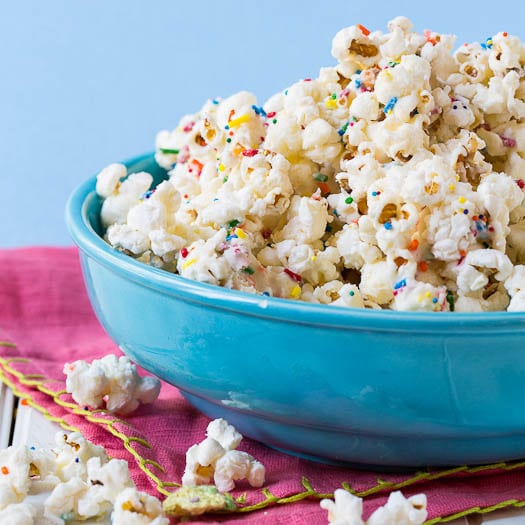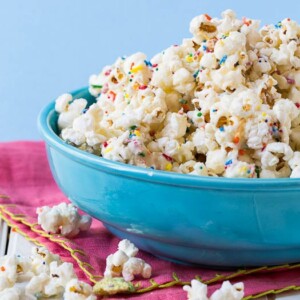 Cake Batter Popcorn
Popcorn becomes a sweet and crunchy snack that tastes like cake when coated in white chocolate, cake mix, and sprinkles!
Instructions
Line a sheet pan with parchment paper and spread out popcorn on top.

Chop white bark so that there are no pieces bigger than 1 ounce. Place in a microwave safe bowl. Microwave on high for 30 seconds. Stir. Continue microwaving for 20 second intervals, stirring in between until completely melted.

Stir cake batter into melted white bark and add sprinkles.

Using a spoon, drizzle melted white bark on top of popcorn. It will probably be too thick to drizzle, so just glop it out. Use a spatula or your hands (easiest way) to evenly coat the popcorn in the white bark mixture.

Sprinkle with nonpareils.

Let it set up for a few minutes before eating. Best eaten soon after it is made.
Want to Save This Recipe?
Sharing with The Weekend Potluck
More Cake Batter Recipes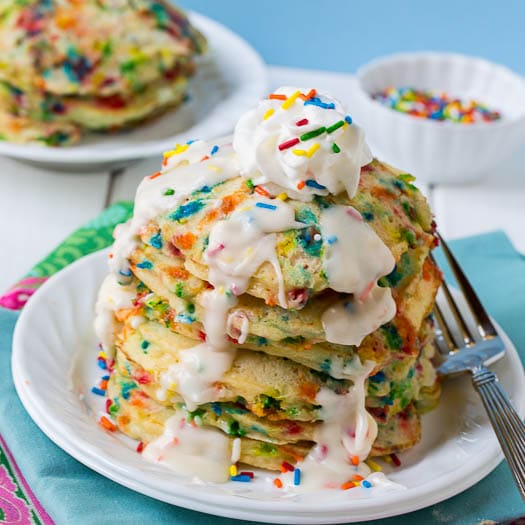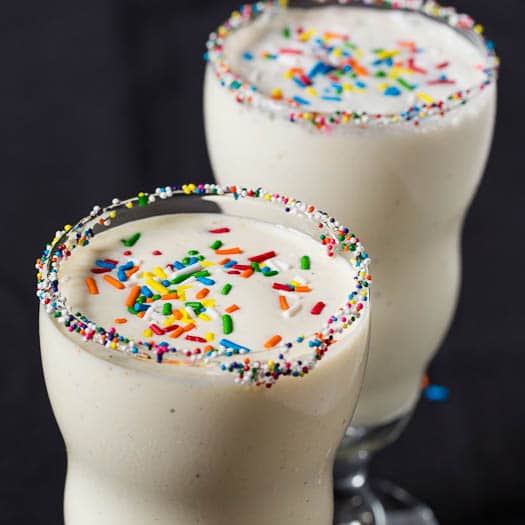 Disclosure: This post may contain affiliate links.