These Spicy Collard Greens are slow cooked in a bacon-flavored broth until tender and spiced up with some red pepper flakes and hot sauce. They make a perfect side to any meat or can be eaten on their own with cornbread. An hour of cooking makes the collard greens tender and almost silky, but they still have some bite and substance.
With the addition of apple cider vinegar, these spicy collard greens really have some TWANG. And then the hot sauce fires up your mouth. There's no lack of flavor here.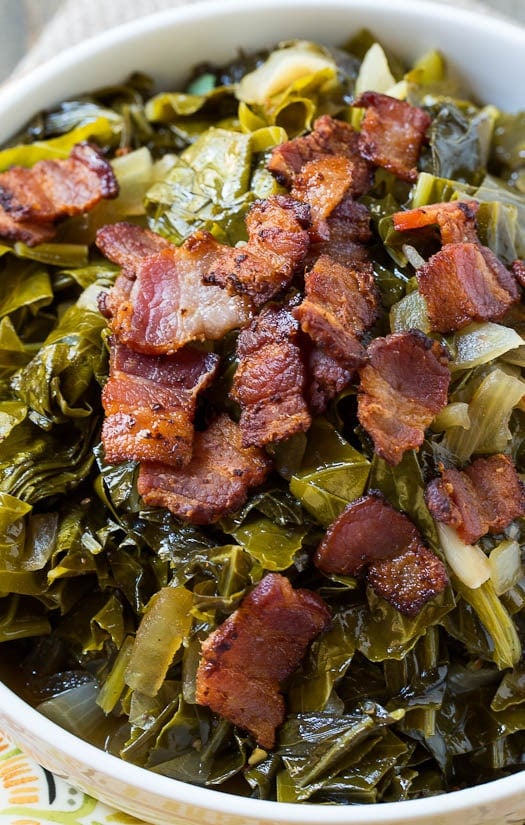 We love our greens in the south whether they be turnip, mustard, or collard greens. Just about every southerner has a personal favorite. Mine is collard greens which is fitting since collard greens are the official state vegetable of my state. That would be South Carolina.
The best way to eat collard greens is with cornbread to soak up the pot likker. That's the highly concentrated, full of flavor broth that is the result of slow cooking collard greens. There's nothing else that tastes quite like it. Southern grandmothers are known for saying, "Pot likker will cure what ails you and if nothing is ailing you, it will give you a good cleaning out."
It certainly cures what ails me. I can't get enough of it. Spicy Collard Greens are pure fall comfort food, southern style.
Never miss a recipe! Follow Spicy Southern Kitchen on Pinterest and Instagram.
Sign up HERE for the Spicy Southern Kitchen Newsletter.
Sharing with
The Weekend Potluck
More Southern Sides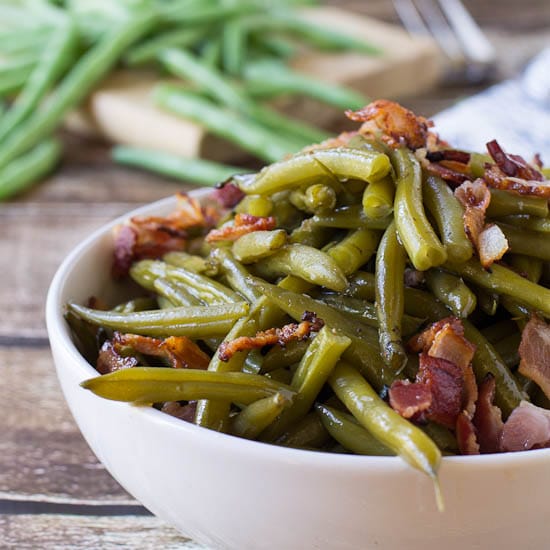 Southern Style Green Beans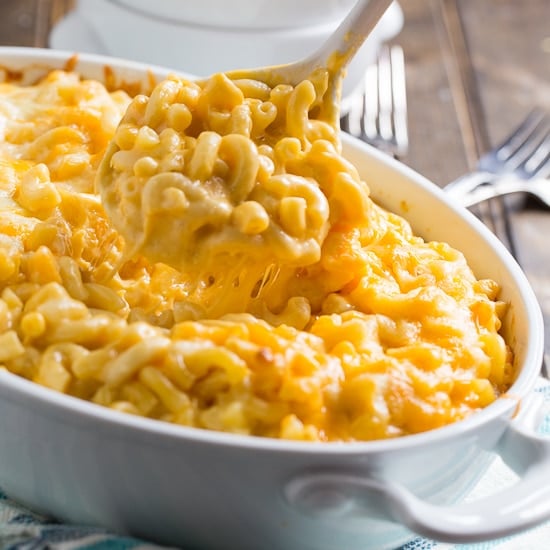 Super Creamy Mac and Cheese