The Royal Hawaiian is one of the most coveted spots in Waikiki Beach. Also known as "The Pink Palace of the Pacific", this historic hotel is made up of luxurious rooms and is located on the most desirable stretch of Waikiki Beach.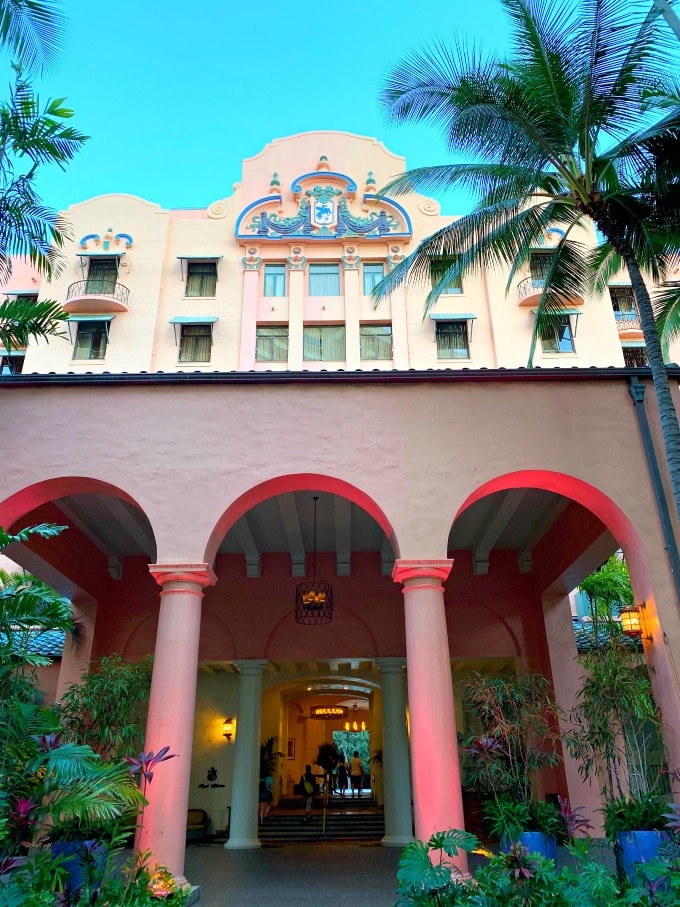 Built in 1927, you get a real sense of history at the Royal Hawaiian. It's the perfect place to stay if you don't plan on renting a car as it is walking distance to dozens upon dozens of shops and restaurants. The hotel was built in Spanish-Moorish style and it is the second oldest hotel in Waikiki. You can take a tour of the property each Tuesday and Thursday at 1pm.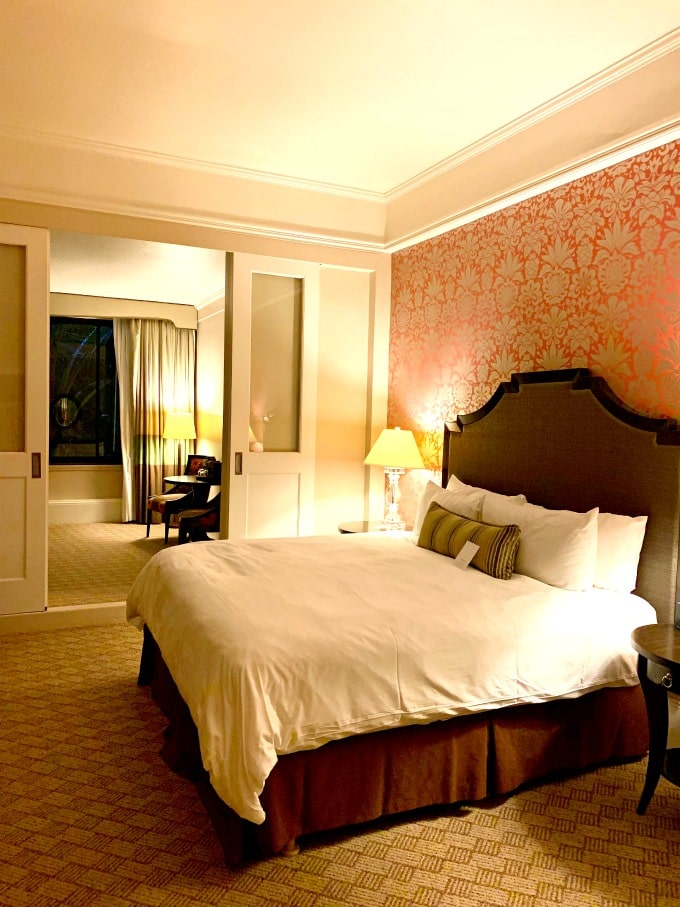 We had a room in the original building with a great view of the beach and Mai Tai Bar. With two rooms, it was very spacious. (The bathroom was a little small though.)
The bed was the most comfortable bed I have ever slept on. I wanted to pack it up and take it home with me.. We felt like we were sleeping on a soft, pillowy cloud.
Rooms in the older part of the hotel do not have balconies but there is a newer connected Ocream View Tower that is 17 floors and all rooms have a balcony.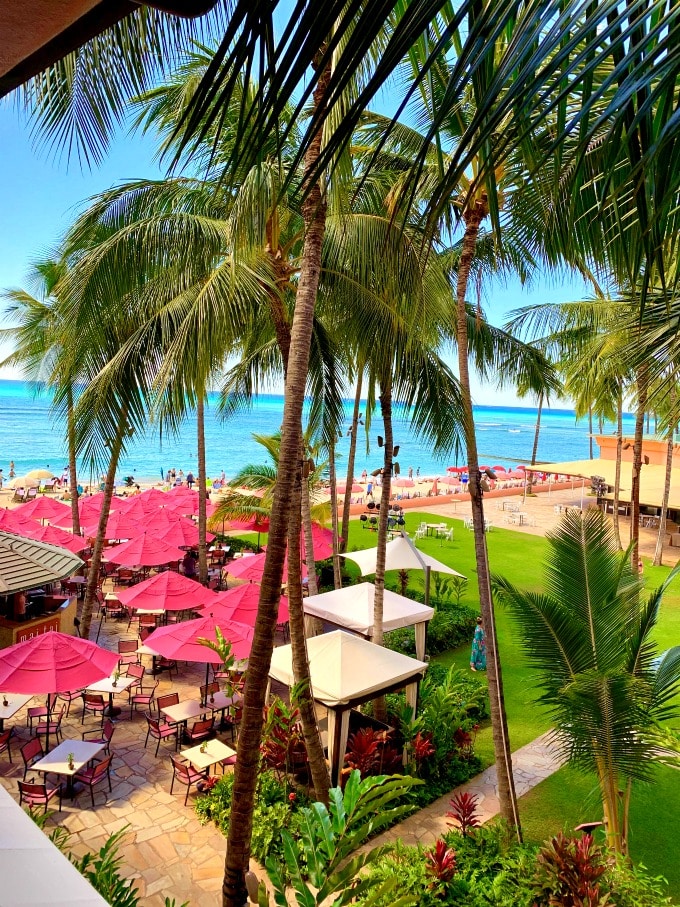 Stop by the ocean front Mai Tai Bar which has at least a half dozen different Mai Tais to choose from. My favorite was the White Wash which is topped with a signature coco-loco foam.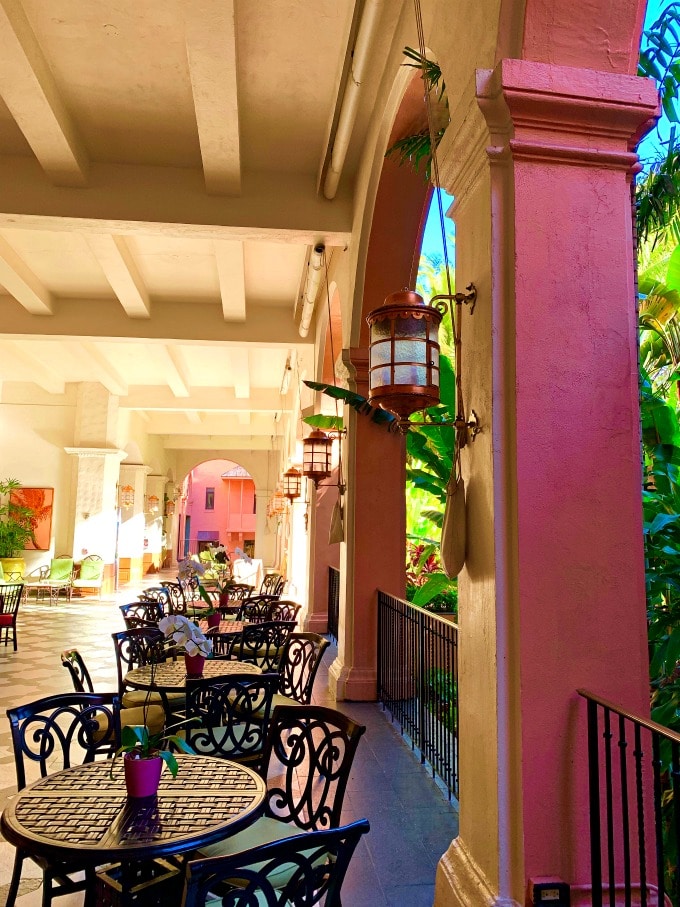 I recommend renting 2 beach chairs and an umbrella which costs $40 for the day. Call and reserve ahead of time. We didn't and were lucky they still had a few available.
The chairs have flags attached which you can raise when you want food or drink service. If you want an alcoholic beverage, you have to go and get it yourself at the Mai Tai Bar. Just ask for a plastic cup so that you can bring it on the beach.
I have to say that I love the flag service and I wish more resorts had it. The last resort we went to, the pool waitress stopped to ask us if we need anything literally every 15 minutes for the entire afternoon. So annoying.
The pool at the Royal Hawaiian is very small. There is a larger swim area that is shared with the neighboring Sheraton, but chairs fill up fast.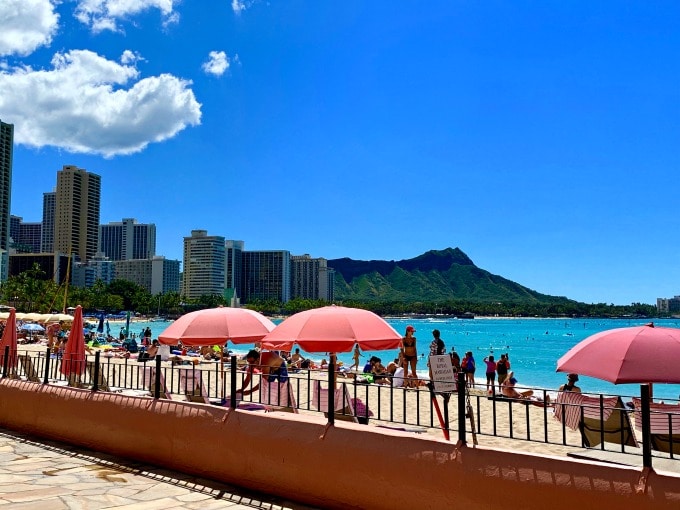 Even though you are in the heart of Waikiki, the lush grounds at The Royal Hawaiian (14 acres in all) make you feel like you are in a quiet and private oasis.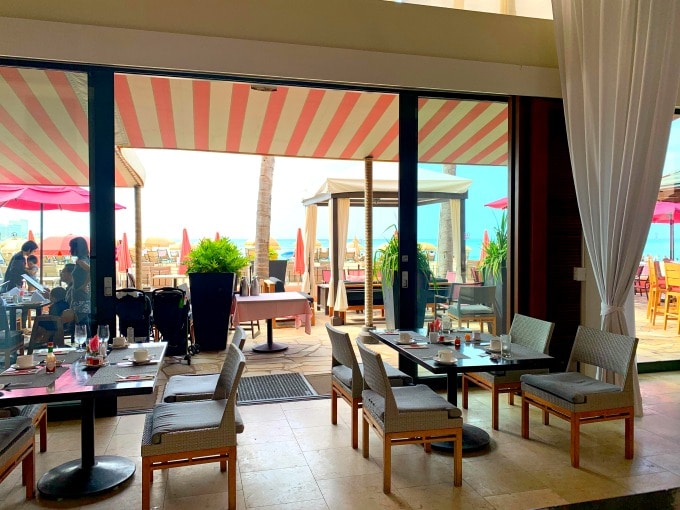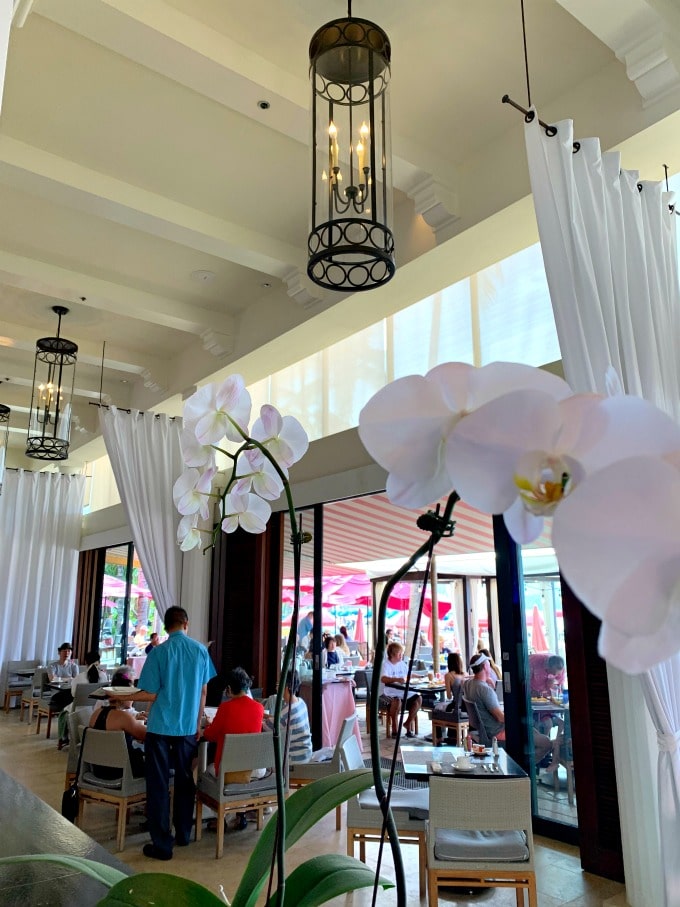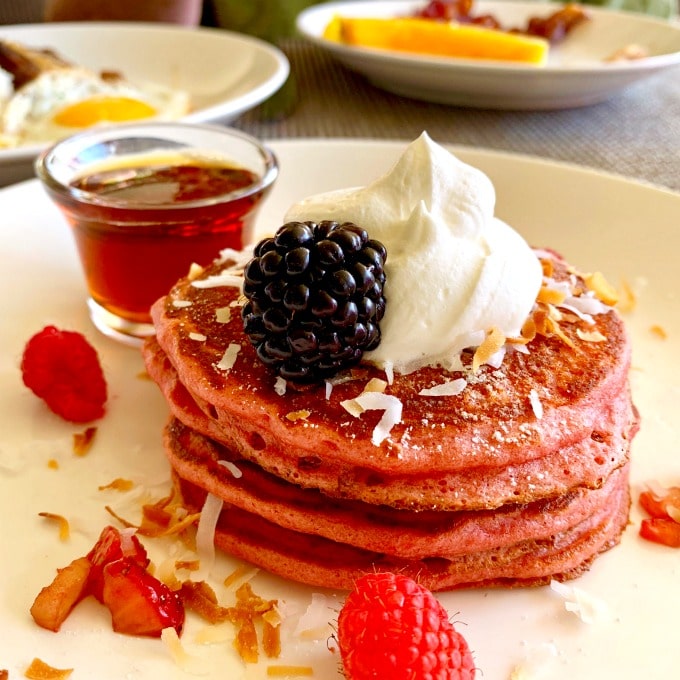 T
he buffet breakfast at the Surf Lanai is expensive, but what a view! Be sure to try their signature Pink Pancakes. They are delicious!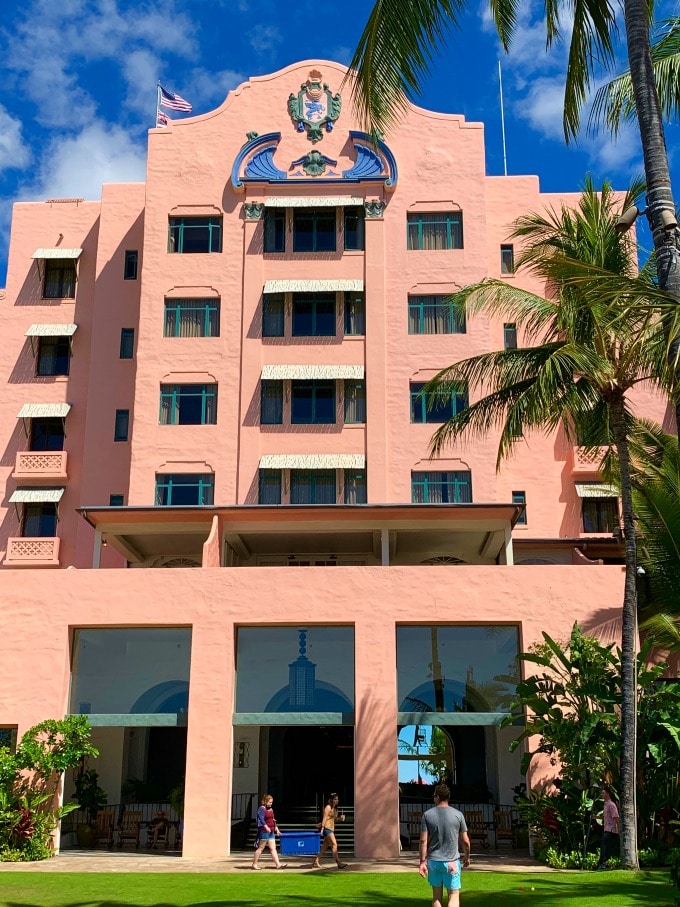 One of our reasons for staying at The Royal Hawaiian is it is a Marriott property. We love to take advantage of their points program!  🙂