Grilled Okra with Spicy Chipotle Sauce is one of the easiest ways to enjoy fresh summer okra. Okra is so easy to cook on the grill and it tastes wonderful with all those charred spots. A creamy dip that is both spicy and smoky is the perfect way to finish it off.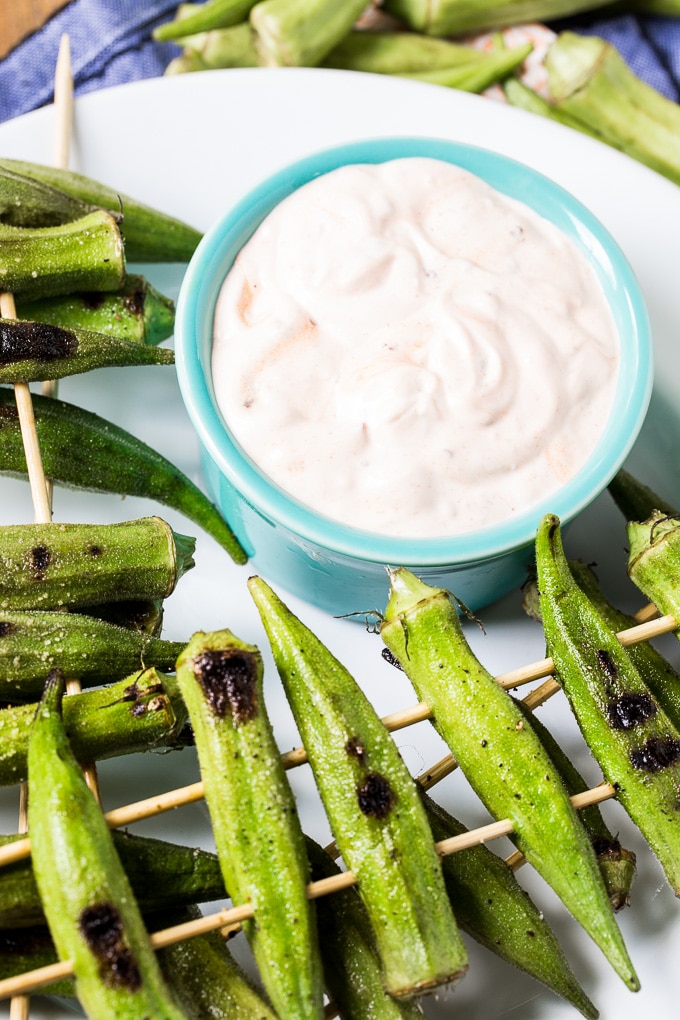 Grilled Okra with Spicy Chipotle Sauce works as either a party appetizer or a summer side. Since the okra pods are left completely whole, they are easy to pick up with your fingers and dip in the sauce.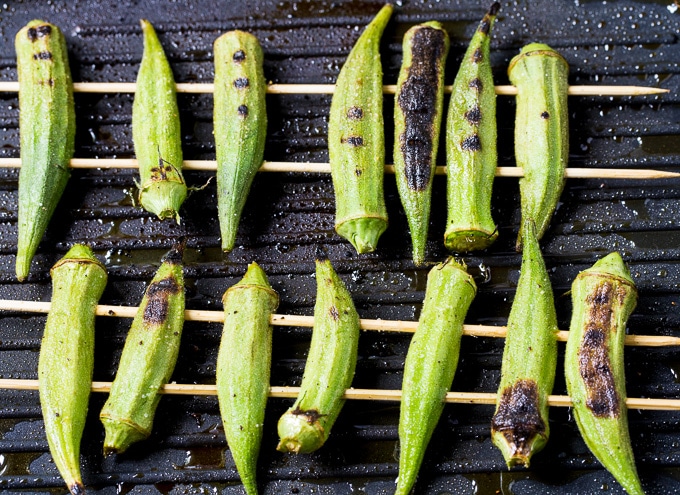 Fried Okra is hands down my favorite way to eat okra, but I also love it grilled and it is so much easier to grill. Not to mention healthier.
If you haven't tried grilled okra yet, now is the time to do it. If you tend to think okra is a little too slimy, this is a great way to cook it. Since the entire okra pod remains intact, there's very little noticeable slime. The exterior gets wonderfully blackened and charred.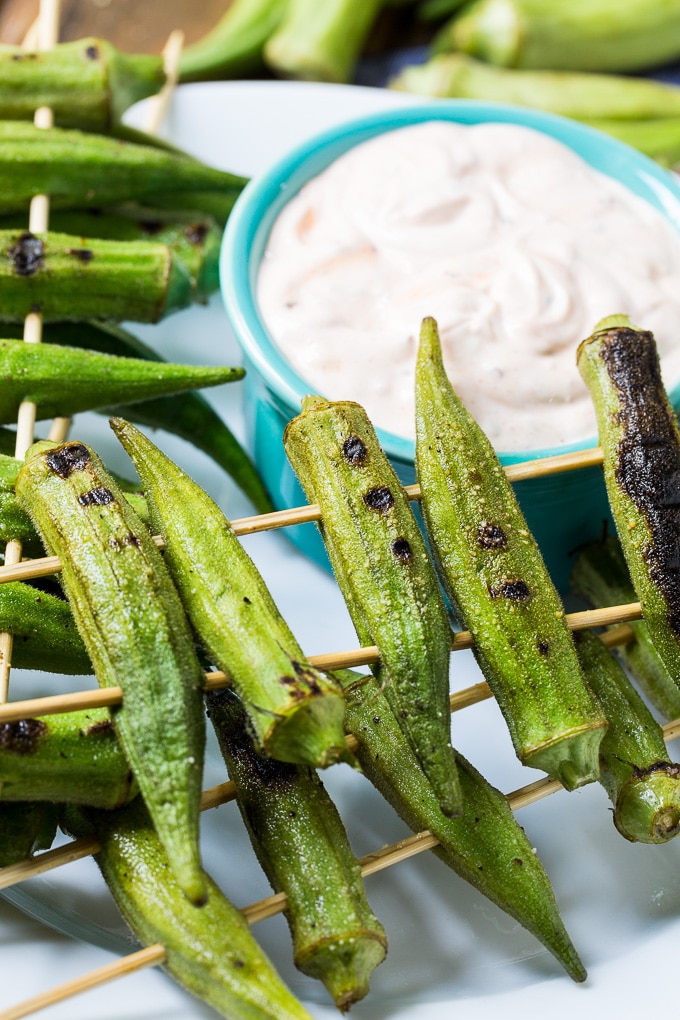 The okra gets just soft enough to bite into easily, but it still retains a good amount of texture and crunch.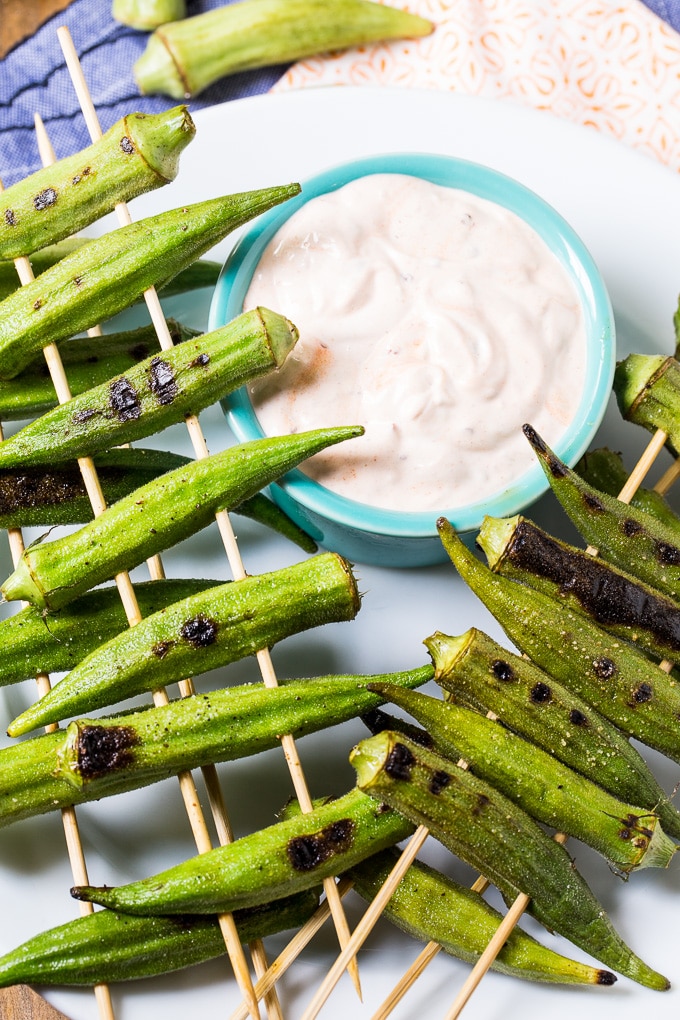 Grilled okra is a must this summer. Especially when paired with a spicy chipotle sauce.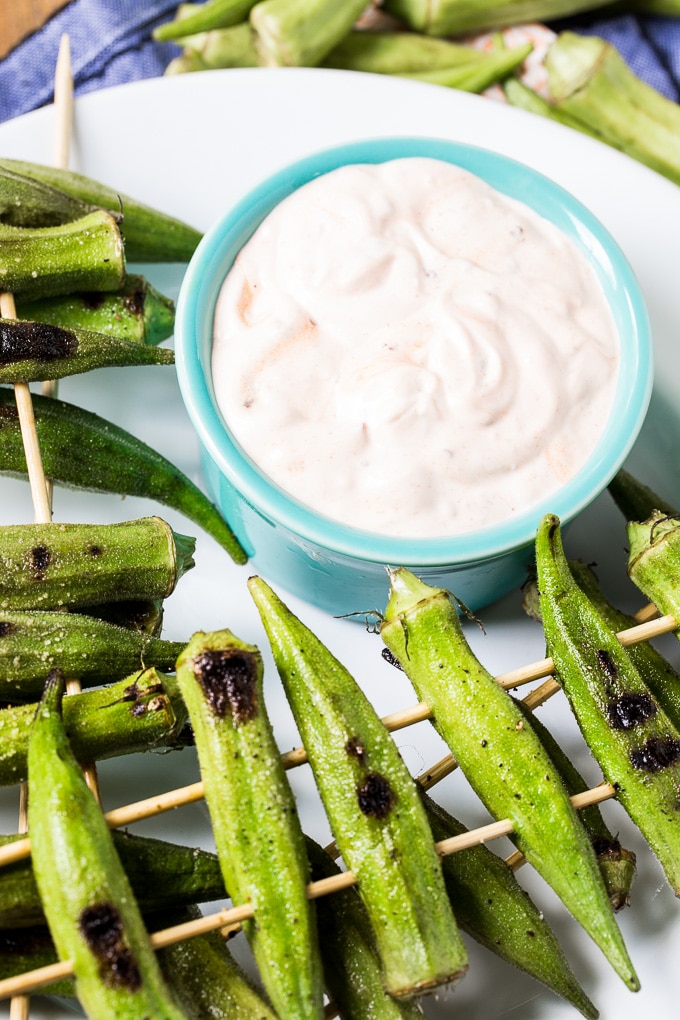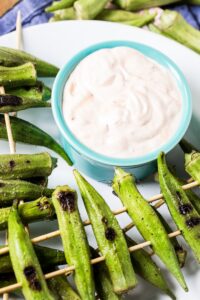 Grilled Okra with Spicy Chipotle Sauce
Ingredients
1/2

cup

mayonnaise

1/4

cup

sour cream

2

chipotle peppers in adobo sauce,

minced

1

tablespoon

lime juice

1/2

teaspoon

cumin

1/4

teaspoon

salt

1

pound

fresh okra

2

tablespoons

olive or vegetable oil

salt and pepper

wooden skewers,

if possible, soak in water for 30 minutes before using)
Instructions
In am small bowl, stir together mayonnaise, sour cream, chipotle peppers, lime juice, cumin, and salt. Refrigerate until needed.

Toss okra with 1 tablespoon of oil and season with salt and pepper. Thread okra onto skewers.

Heat remaining 1 tablespoon oil in a grill pan over medium-high heat. Add okra and cook 2 to 3 minutes per side. Or grill on outdoor grill and use oil to grease the grates. Serve with sauce for dipping.
Want to Save This Recipe?
More Okra Favorites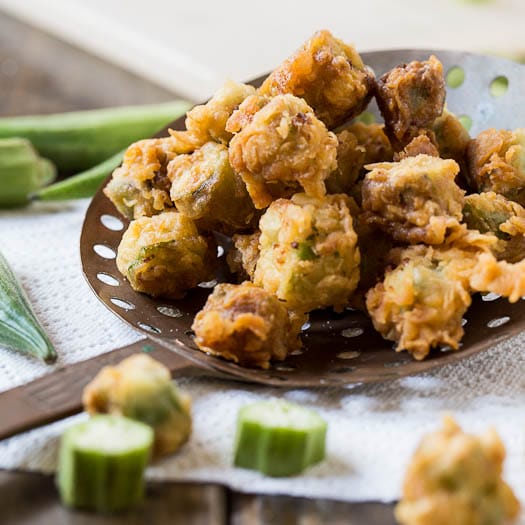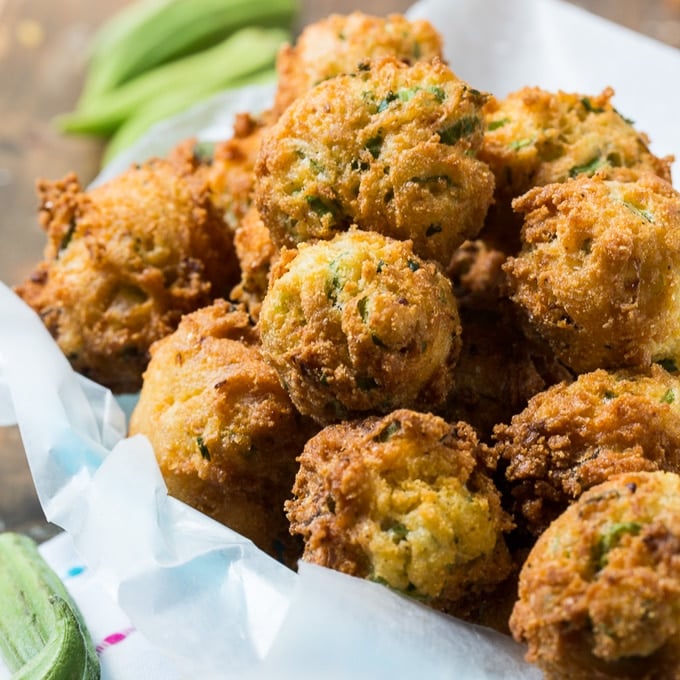 Disclosure: This post may contain affiliate links.