Dulce de Leche made in a crock pot is the easiest way to make caramel sauce ever. Only one ingredient needed – sweetened condensed milk. All it takes is 8 to 10 hours in the crock pot and you have dulce de leche that's milky and smooth, much better than store bought.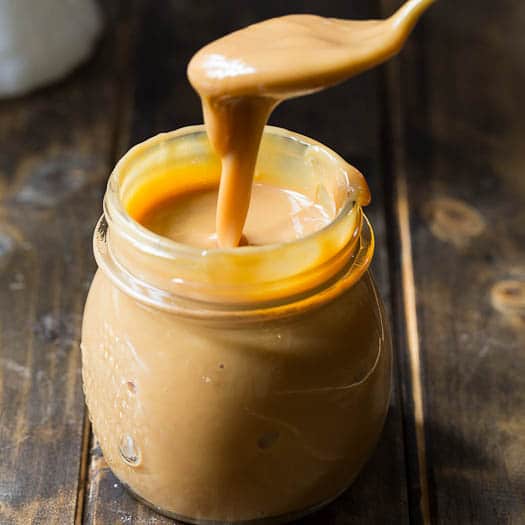 Making homemade caramel sauce is also much cheaper than store bought. I used 2 (14-ounce) cans of sweetened condensed milk and filled 3 mason jars with it. Note: some people make dulce de leche by putting the unopened cans of sweetened condensed milk in the crockpot, but it is much safer to transfer the sweetened condensed milk to mason jars.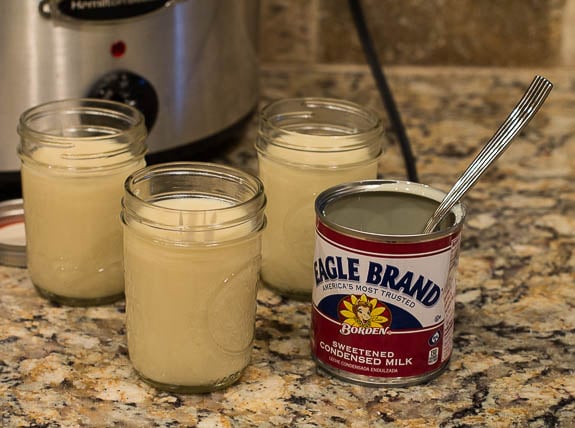 Screw the lids on tightly and place them in your crock pot. Cover with 1 inch of hot tap water, place the lid on, and cook on LOW for 8-10 hours. How easy is that?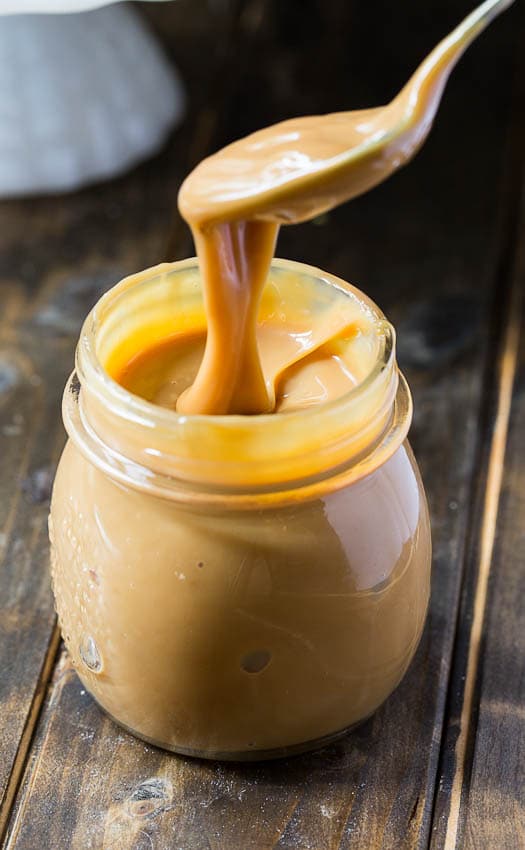 My jars were a little on the tall side and I could only get the water up to the top of the lid. I ended up cooking two of the jars upright and 1 on its side to  compare and they both came out perfectly. It is best to use mason jars that are short and wide like these Jarden Home Brands 1/2Pt wide Mouth Jar Canning Jars
.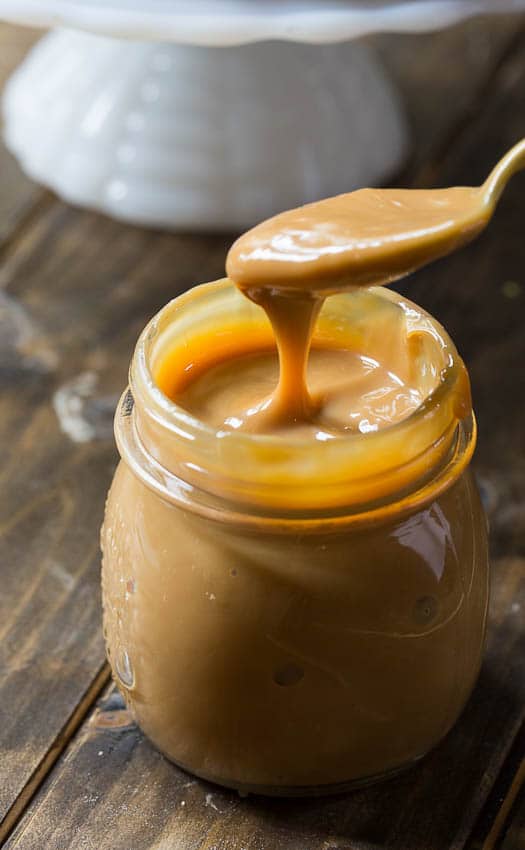 Cook them for 8 hours for a lighter, more pourable sauce and closer to 10 hours for a darker, thicker dulce de leche. I did mine for about 8 1/2 , but you can get the sauce much darker and almost custard-like if you cook it longer.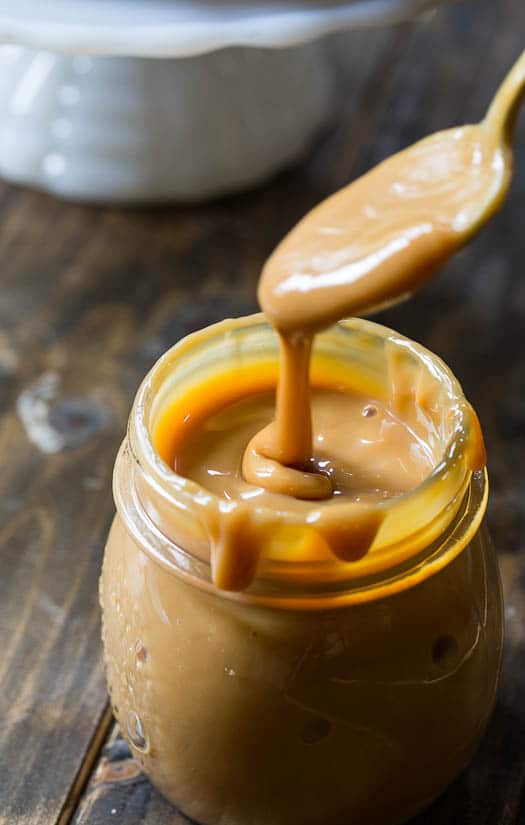 The jars should be cooled on the counter to room temperature and then stored in the refrigerator where they will keep for at least a few weeks. It probably won't be long before it's all gone though because Crock Pot Dulce de Leche tastes good on so many things. Use it on ice cream, cheesecake, or as a dipping sauce for fruit. Tomorrow I'll be sharing an apple fritter recipe that it tastes wonderful with.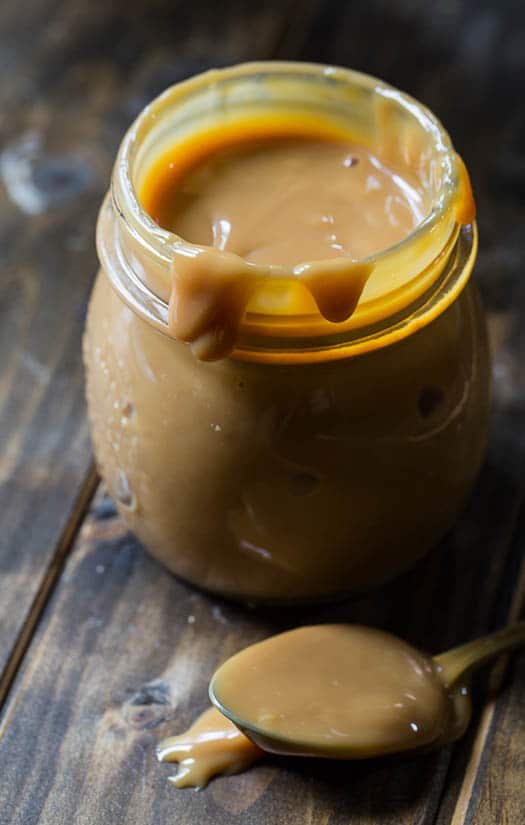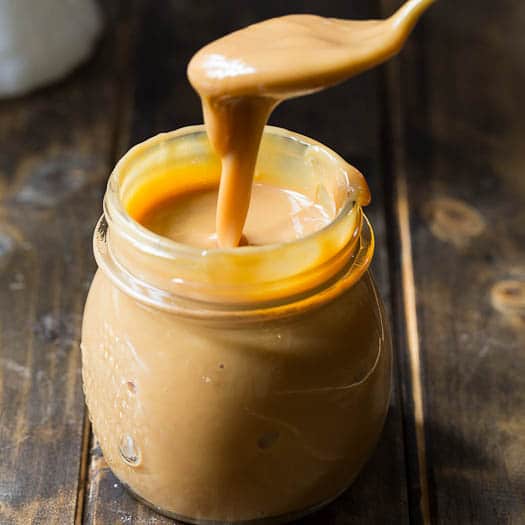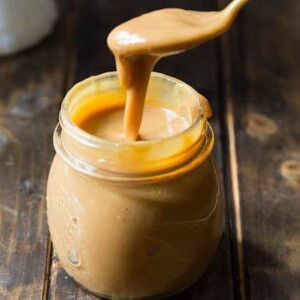 Crock Pot Dulce de Leche
Easy dulce de leche made in the crock pot. Only 1 ingredient needed for this creamy and smooth caramel sauce.
Ingredients
2

(14-ounce)

cans sweetened condensed milk

3

(8-ounce)

Mason jars
Instructions
Pour the sweetened condensed milk into the Mason jars, filling to the top. Tightly screw lids on.

Place upright in a large crock pot. Pour hot tap water into the crock pot to cover the jars. There should be about 1 inch of water above the lid of the jars.

Place lid on crock pot and cook on LOW for 8 to 10 hours, depending on how dark and thick you want it.

Carefully remove jars from crock pot using tongs. Place on counter and let cool to room temperature. A little rust may form on the lids. If so, wipe it off with a paper towel.

Store in the refrigerator. It will keep for at least 2 weeks. Reheat in the microwave to make it pourable.
Want to Save This Recipe?
Disclosure: This post contains an affiliate link.