Light and crispy homemade Apple Fritters drizzled with Dulce de Leche make a fantastic fall treat and they are super easy to make.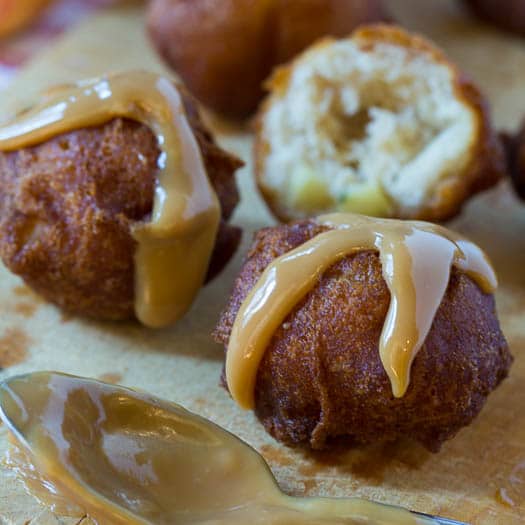 Y'all, I just recently learned about Craftsy and I am love. Craftsy has all kinds of online classes to spark the creativity in you: quilting, knitting, gardening (I am so learning how to grow heirloom tomatoes next year!), photography, baking, and so much more. Each class is taught by a top notch instructor through numerous high quality videos. You can watch them when you want, in any order, as many times as you want.
Once you purchase a class, it goes in your online Craftsy library and stays there permanently for you to reference. Classes are very reasonably priced. Most are between $19.99 and $44.99.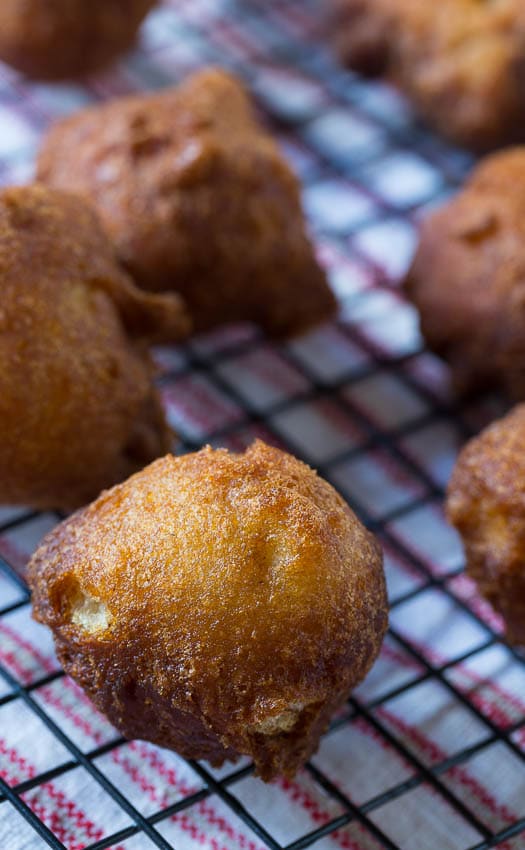 I already have 3 classes in my library: Simple to Sensational Doughnuts, Homemade Salty Snacks, and  Food Photography with Andrew Scrivani. Take a peak at all Craftsy Food and Cooking Classes (affiliate link).
Disclosure: I received 1 free class (Homemade Salty Snacks) for signing up as a Craftsy affiliate. If you're a blogger, you can sign up for the Craftsy Affiliate Program today. It's super easy.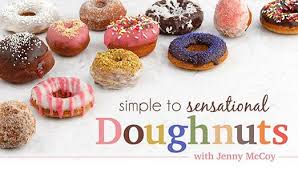 I haven't made it all the way through my Doughnut Class yet, not even close. Just the first section on fritters. Next up comes frying cake doughnuts. Something I've always wanted to do, but have been a little intimidated to try. The class also includes sections on yeast doughnuts, doughnut fillings, baked doughnuts, and glazes.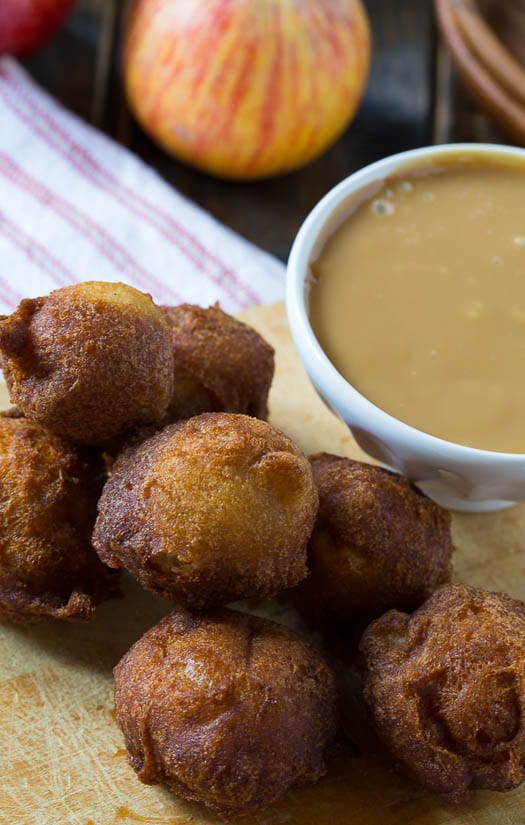 If these fritters are any indication, we should have many delicious doughnut treats in our future. I've made fritters a few times before, but this is my favorite fritter batter by far. It cooks up very light and tender, I think due to the large amount of baking soda. I personalized the recipe a little by adding some fall spices to complement the apples and topping them with homemade Dulce de Leche. This is a truly wonderful fall treat and was really easy to make.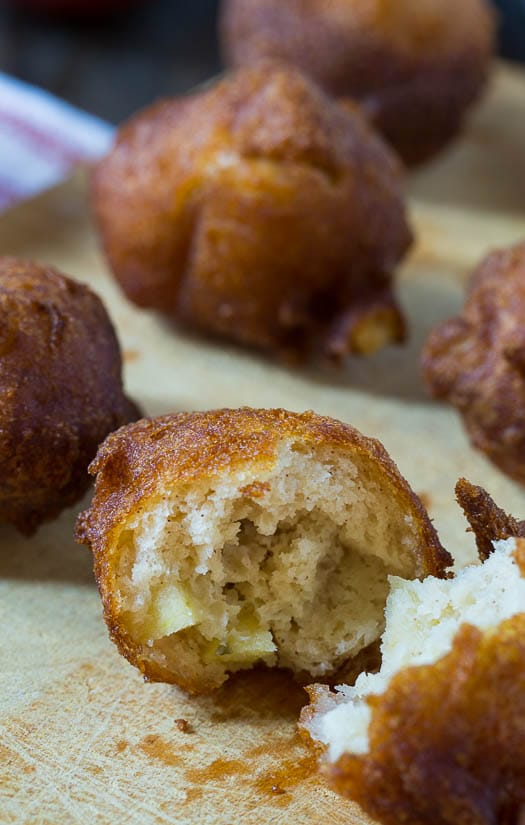 I'll be sharing my doughnut adventures as I proceed through the class and trying to put a little southern spin on them. I have visions of Banana Cream Doughnuts in my mind so stay tuned.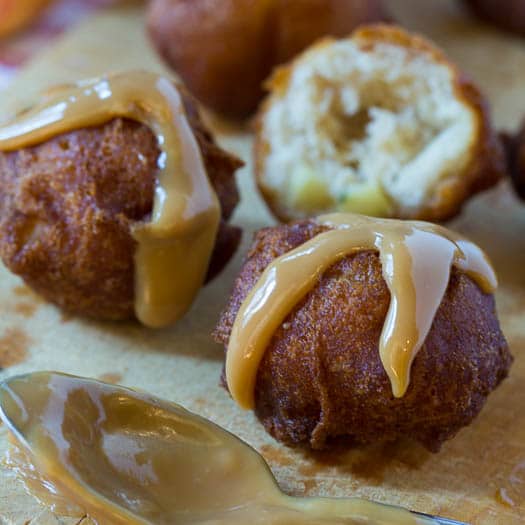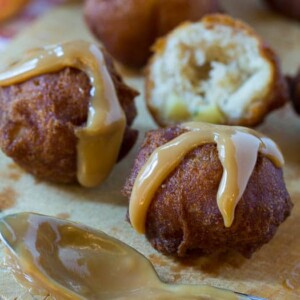 Apple Fritters with Dulce de Leche
Crispy and light Apple Fritters topped with homemade Dulce de Leche make a delicious fall treat.
Ingredients
2

cups

unbleached all-purpose flour

1

tablespoon

baking soda

1

large egg

lightly beaten

1

cup

whole milk

1/2

cup

granulated sugar

1/4

teaspoon

salt

1

teaspoon

vanilla extract

1/4

teaspoon

cinnamon

1/4

teaspoon

ground nutmeg

2

cups

peeled and finely chopped apple

Canola oil

for frying
Instructions
Sift together the flour and baking soda.

In a large bowl, whisk together the egg, milk, sugar, salt, vanilla, cinnamon, and nutmeg.

Stir in the apples.

Add sifted flour and fold in just until combined.

Pour 3-4 inches worth of oil into a Dutch oven. Heat to 350 degrees. For best results, use a deep fry or candy thermometer attached to the side of the pan to monitor temperature.

Use a spoon or small ice cream scoop to carefully (without splashing oil) drop heaping tablespoons of batter into oil. If using a spoon, use a second spoon to scrape the batter into the oil.

Fry until they develop a deep golden brown color, turning once. They will need to cook about 2-3 minutes per side. To test that they are done, remove one from the oil and split it open. If there is still wet batter in the middle, they need to cook longer.

Place on a cooling rack set on top of a baking sheet.
Notes
Recipe adapted from Craftsy Simple to Sensational Doughnuts
Want to Save This Recipe?
Disclosure: As a Craftsy Affiliate, I earn a small commission if you enroll in a class or purchase a product from their website. This is at no extra cost to you. Thank you so much.