Jalapeno fans will love this Jalapeno Popper Chicken Casserole. It's super creamy and in addition to bacon and chicken it also has pasta and plenty of cheese, both Cheddar and Monterey Jack.
So it's really like a kicked-up mac and cheese. For grown-ups.
Or Jalapeno loving kids.
I know there are a few of those out there. I think spicy, cheesy food is the best. But you really can tone back the jalapeno and you're left with a super creamy chicken casserole.
The creaminess comes from Challenge Cream Cheese. It's a super high-quality cream cheese and I love to use it in everything from cheesecakes to dips. Made with real milk, cream, and natural ingredients, Challenge Cream Cheese is totally smooth and silky in texture and it really gives whatever you use it in a superior taste. It's all about quality ingredients.
I use rotisserie chicken for convenience and penne for the pasta, but you can really use any pasta shape.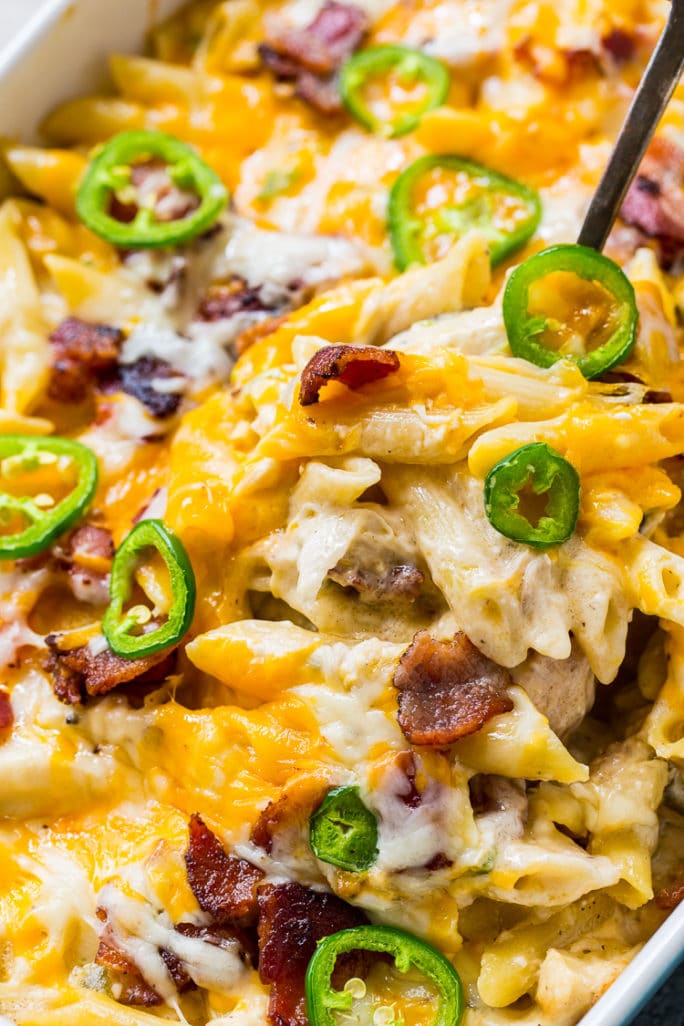 Jalapeno Popper Chicken Casserole is perfect comfort food for fall weather.

Disclosure: This is a sponsored post. I appreciate the opportunity to share products I love and use in my own kitchen.