These Vegetarian BBQ Nachos are loaded with a sweet and spicy bbq mixture made from meatless crumbles, corn, and onion and topped with an easy homemade queso sauce. Not only do they taste fabulous, but they will satisfy any cravings you have for barbecue without any meat being involved.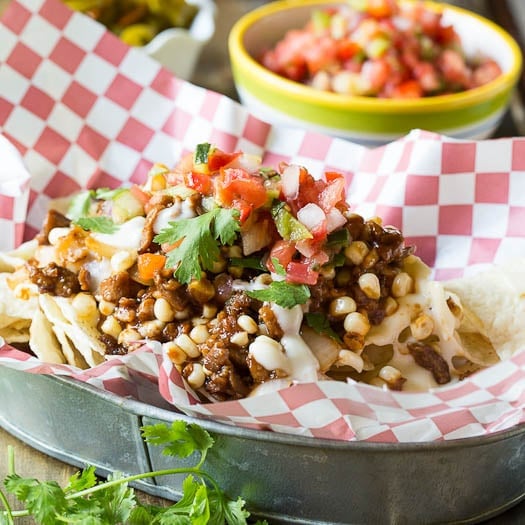 My daughter became vegetarian over a year ago and I think one of the foods she misses the most is barbecue. But now she has this recipe to help her get her barbecue fix.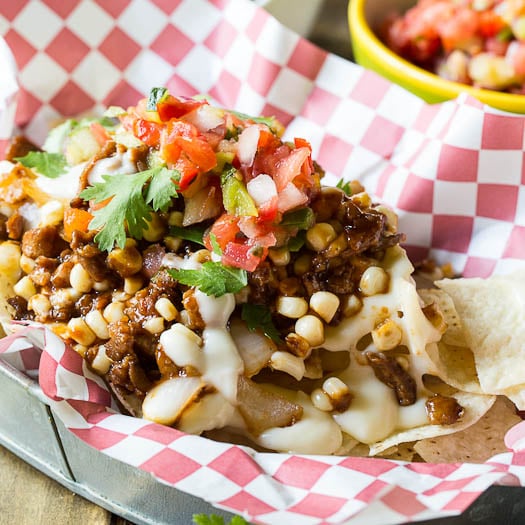 We were grocery shopping and she expressed a desire to make BBQ Nachos. I suggested she use some "meatless" crumbles and she totally came up with the rest. When I tasted the finished product, I was blown away. It is delicious! So much so, I talked her into making it for me for lunch two other days that week.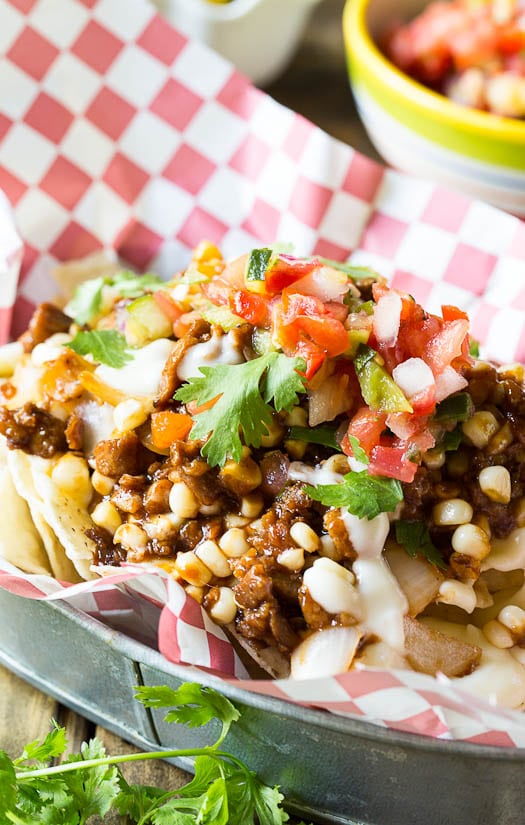 First she sautes the "meat", corn, and onion in a nonstick skillet. Once the onion has softened, she adds bbq sauce. She keeps it warm while she makes a quick queso sauce using a roux, milk, and shredded Monterey Jack cheese. Some salsa, cilantro, and jalapeno peppers finish off the nachos.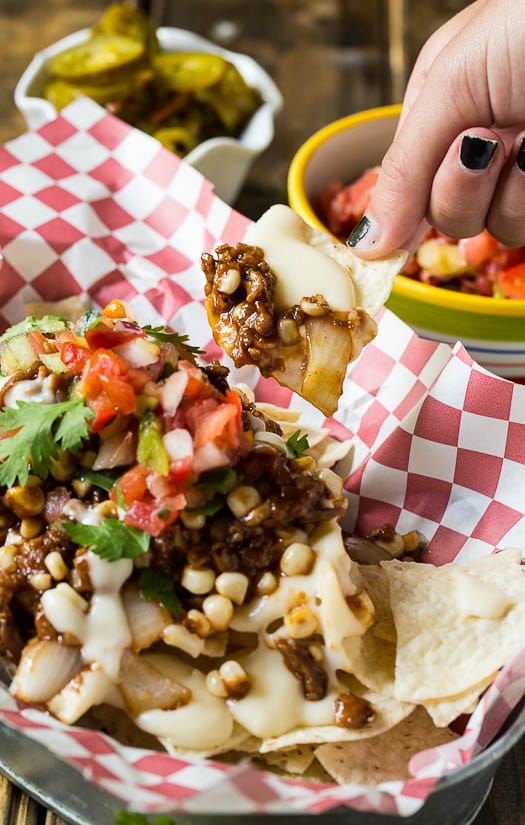 These nachos are a little sweet and spicy from the bbq sauce and packed with tons of flavor. As with any nacho recipe,you can tailor it to suit your tastes.  Use your favorite bbq sauce and try adding different ingredients like black beans, sour cream, or guacamole. A drizzle of Ranch dressing would be fabulous too.
Vegetarian BBQ Nachos are ready in a flash and are a taste sensation not just for vegetarians, but any nacho lover.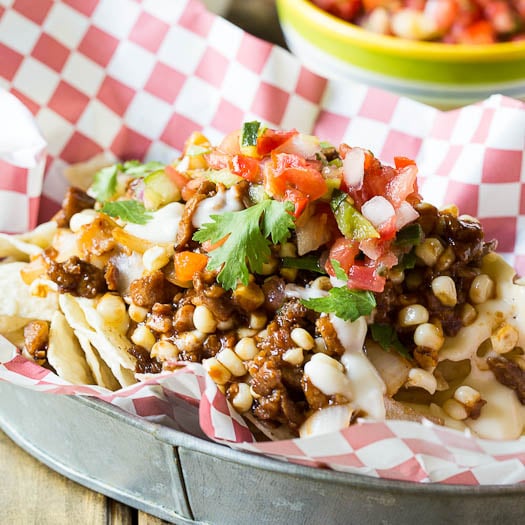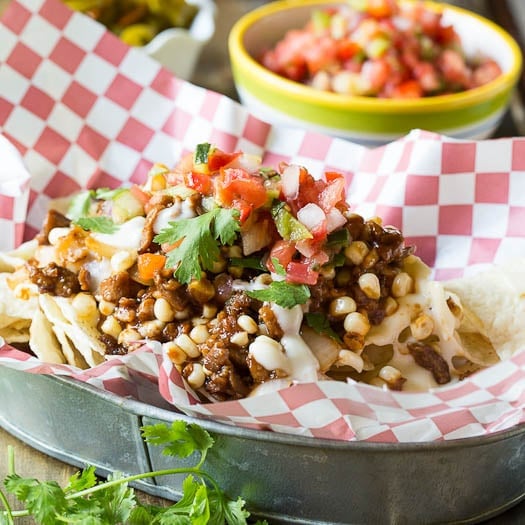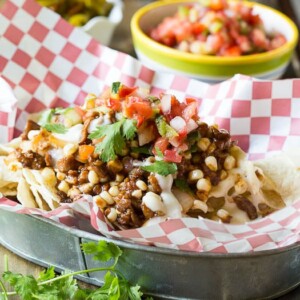 Vegetarian BBQ Nachos
Vegetarian BBQ Nachos loaded with "meatless" crumbles cooked with corn and onion and covered in bbq sauce. Topped with salsa and a quick and easy queso.
Ingredients
1

cup

meatless crumbles,

my daughter uses Morningstar Farms

1/4

onion,

chopped

kernels removed from 1 ear of corn

1/3

cup

BBQ Sauce,

my daughter uses Sticky Fingers Carolina Sweet

2

tablespoons

butter

1 1/2

tablespoons

flour

1/2

cup

milk

1/2

cup

shredded Monterey Jack cheese

8

cups

or so of tortilla chips

1/4

cup

salsa

1

tablespoon

chopped fresh cilantro

pickled jalapeno peppers
Instructions
Coat a nonstick skillet with cooking spray and place over medium-high heat. Add meatless crumbles, onion, and corn.

Cook, stirring frequently with a wooden spoon, until onion softens.

Add BBQ Sauce. Remove from heat, but keep warm.

To make queso sauce, melt butter in a small saucepan. Add flour, stir to combine, and cook for 30 seconds. Gradually add milk, and cheese, whisking continuously. When cheese has melted and mixture has thickened, remove from heat.

To serve, place tortilla chips on plate, top with bbq mixture, queso sauce, salsa, cilantro, and jalapenos.
Want to Save This Recipe?