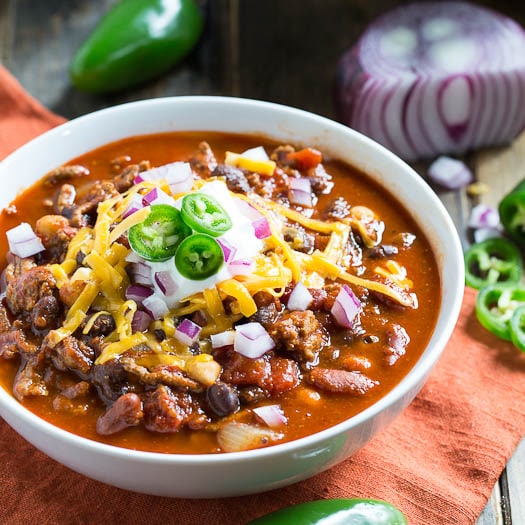 Fall is in the air! It's chili season. There's nothing like ending a day with a pot of warm chili. It fills the belly and warms the soul.
Today I'm sharing a Three Bean Chili recipe over at Whole and Heavenly Oven. I've been a big fan of Sarah's blog since my very first visit. I was so impressed by  her beautiful photography and her recipes, plus Sarah's lively, energetic personality always puts me in a good mood.
But most of all I am impressed by the fact that, get this y'all, Sarah is a high school student!  To be so focused and skilled both behind the camera and in the kitchen at such a young age is truly amazing to me. Y'all this girl is going to go places. Sarah has 8 brothers and sisters so there are plenty of mouths to eat all the food she creates for Whole and Heavenly Oven.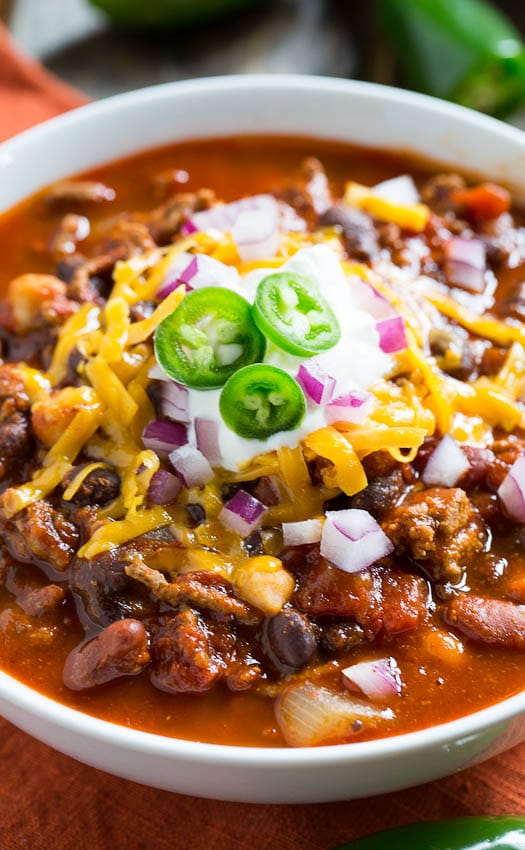 So anyways. Three Bean Chili. It's an easy, inexpensive meal that can be customized to suit your tastes. I've used some lean ground beef and kidney beans, black beans, and chickpeas (not a bean I know 🙂 ). But you could use ground turkey and any type of beans you like. Including lima beans which aren't often used in chili, but I think are really good. Add a little extra spice if you like your chili really spicy and go ahead and top it with all your favorite toppings for a meal that you will want to make again and again during the cooler months.
Stop by Whole and Heavenly Oven for the Three Bean Chili Recipe and to say hi to Sarah!