Pineapple Casserole is the ultimate sweet and savory casserole. Both crushed pineapple and pineapple chunks are combined with sugar, cheddar cheese, and a buttery and crispy Ritz cracker topping. It makes a great holiday casserole!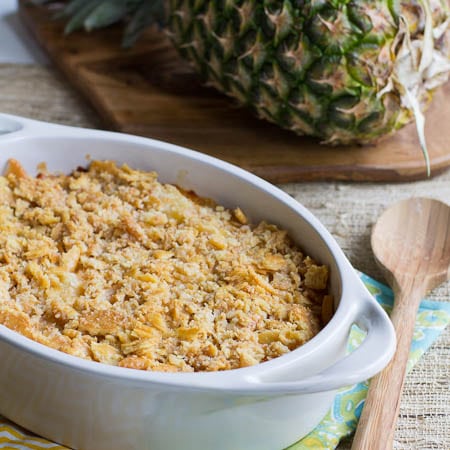 Your tastebuds won't quite be able to figure out what you're eating with this one. Pineapple Casserole is the side dish that tastes like dessert. It goes really well with ham or fried chicken, but after one bite of this Pineapple Casserole, you may want to ditch the ham or chicken and just dig into the casserole dish with a giant spoon. The ingredients may seem a little incongruent, but they totally work together.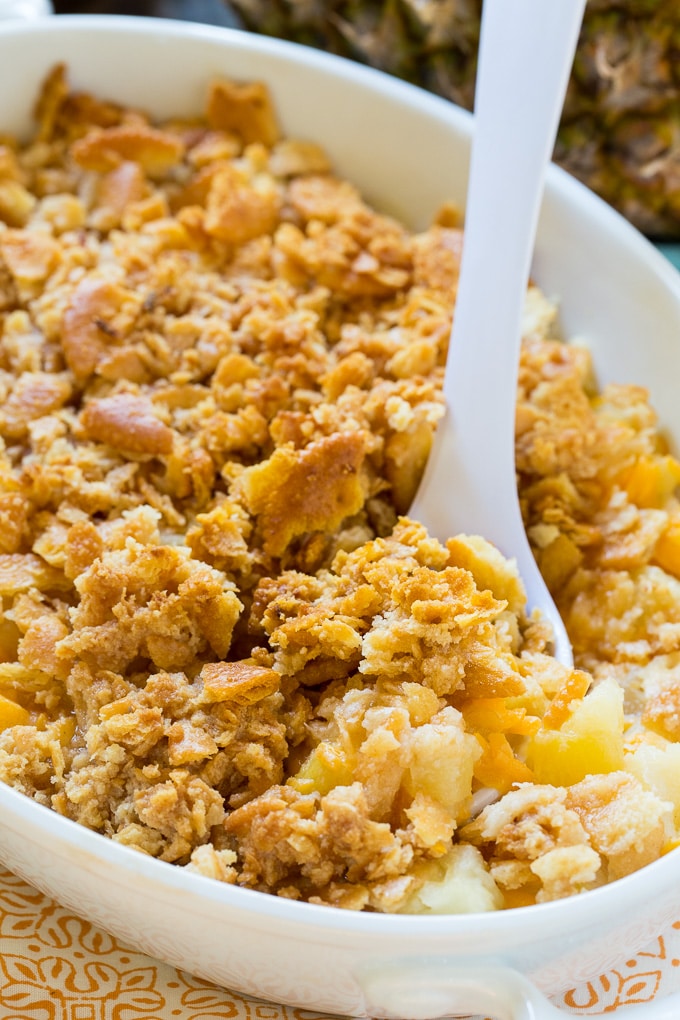 Pineapple Casserole is both sweet and savory. On the sweet side are the pineapples themselves and a heaping cup of added sugar. Yes, you will be getting a sugar rush. On the savory side are cheddar cheese and Ritz Cracker crumbs doused in butter. And no, you do not want to get your cholesterol checked the day after eating this.
Pineapple Casserole is a classic southern dish, but even in the south, you don't see it much anymore. I had all but forgotten about it until I had some at Erin's Restaurant in Rock Hill. It made me want more.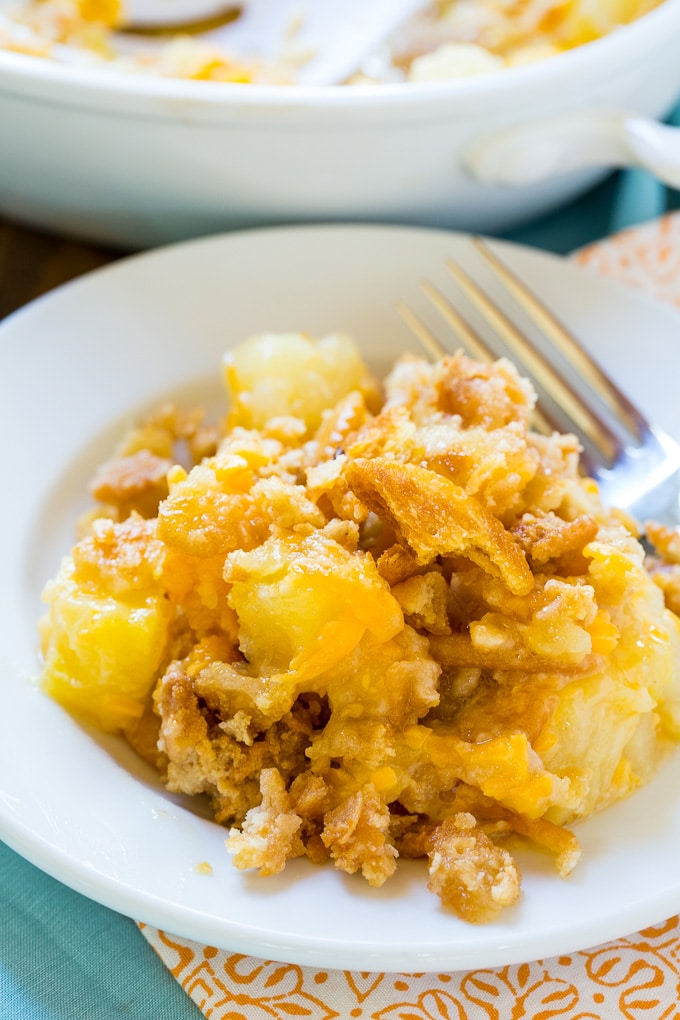 Then my husband puchased about 12 cans of pineapple last month when we hosted the annual Crawfish Boil for Charlotte area Tulane Alum because it was a windy day and he needed something to hold the newspapers down on the tables. I'm not sure what exactly possessed him to buy pineapples out of all the canned good options at the market, but to me they had Pineapple Casserole written all over them.
I still have a few cans of pineapple left so don't be surprised if you see Hawaiian Pizza appearing on the blog soon.
Note: Pineapple Casserole is best eaten warm from the oven.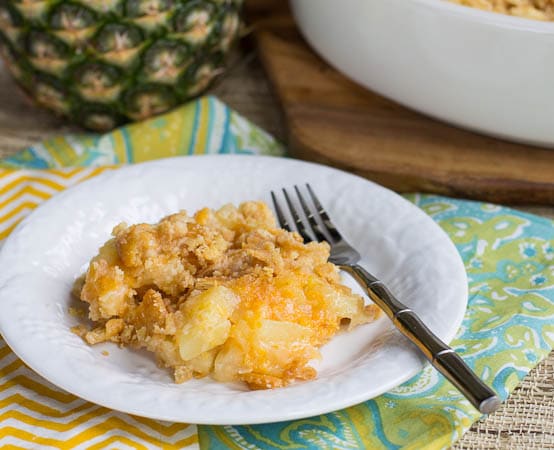 More Southern Holiday Casserole Recipes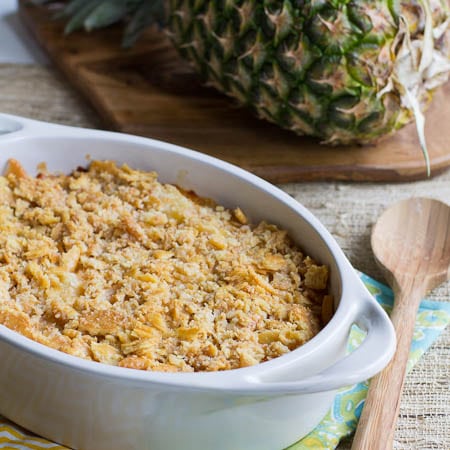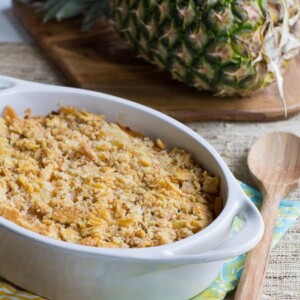 Pineapple Casserole
Ingredients
3

(8-ounce)

cans pineapple chunks,

drained

1

(8-ounce)

can crushed pineapples

½

cup

flour

1

cup

sugar

2

cups

shredded sharp cheddar

1

stick butter,

melted

1

sleeve Ritz crackers,

crushed
Instructions
Preheat oven to 350°. Butter or spray and 9×11-inch baking dish (0r similar sized) with cooking spray.

In a medium bowl, mix together flour, sugar, and cheese. The flour will coat the cheese and help keep it from clumping together.

Add all of the pineapple to the bowl and mix well. Pour pineapple mixture into prepared dish.

In a small bowl, combine cracker crumbs and butter. Spread evenly on top of casserole. Bake for 30 minutes.
Want to Save This Recipe?
You might also like this Pineapple Sheet Cake. Watch the video below to see how to make it.