I'm sharing #SausageFamily in my life as part of a Johnsonville sponsored series for Socialstars™
These Jalapeno Beer Brats are served on a bun with caramelized onions, sauerkraut and melted swiss cheese plus lots of jalapeno pepper slices. I don't think brats ever tasted so good.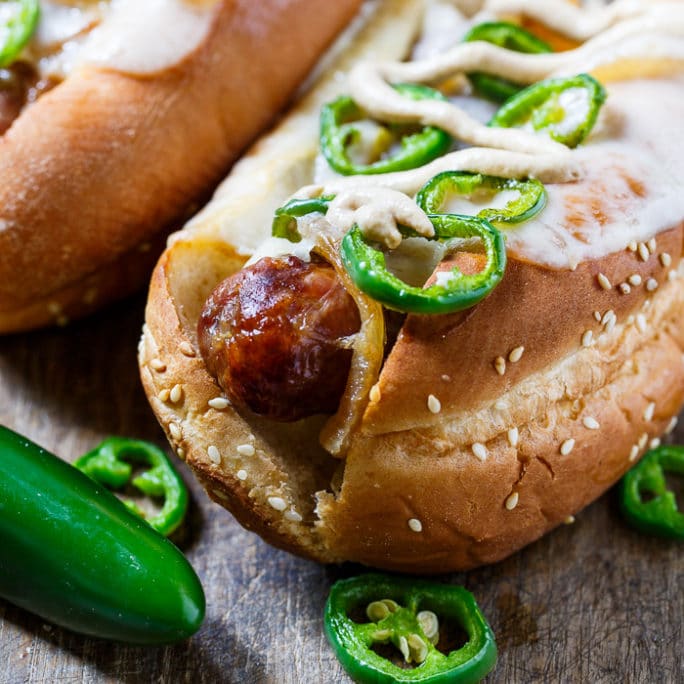 The best thing about these brats is they already have the beer flavor in the brats. I used Johnsonville® Brats Beer 'n Bratwurst®. With these brats, you can have the flavor of beer without having to simmer them in beer before you grill them. I love that because it cuts out a whole step for me.
And what's even better than that?
You can save all your beer for drinking.  🙂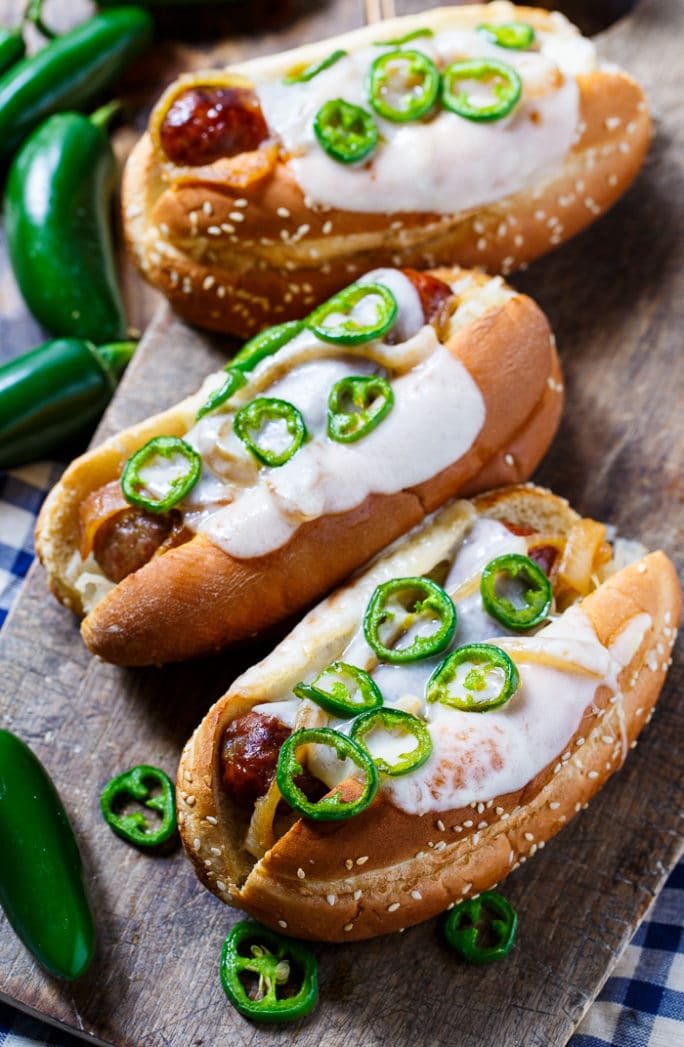 I grill every chance I get during the spring and summer. I love how easy it makes clean-up. Brats are one of my favorite things to grill.
Especially Johnsonville® Brats. They are so juicy with tons of flavor and are always a fan favorite.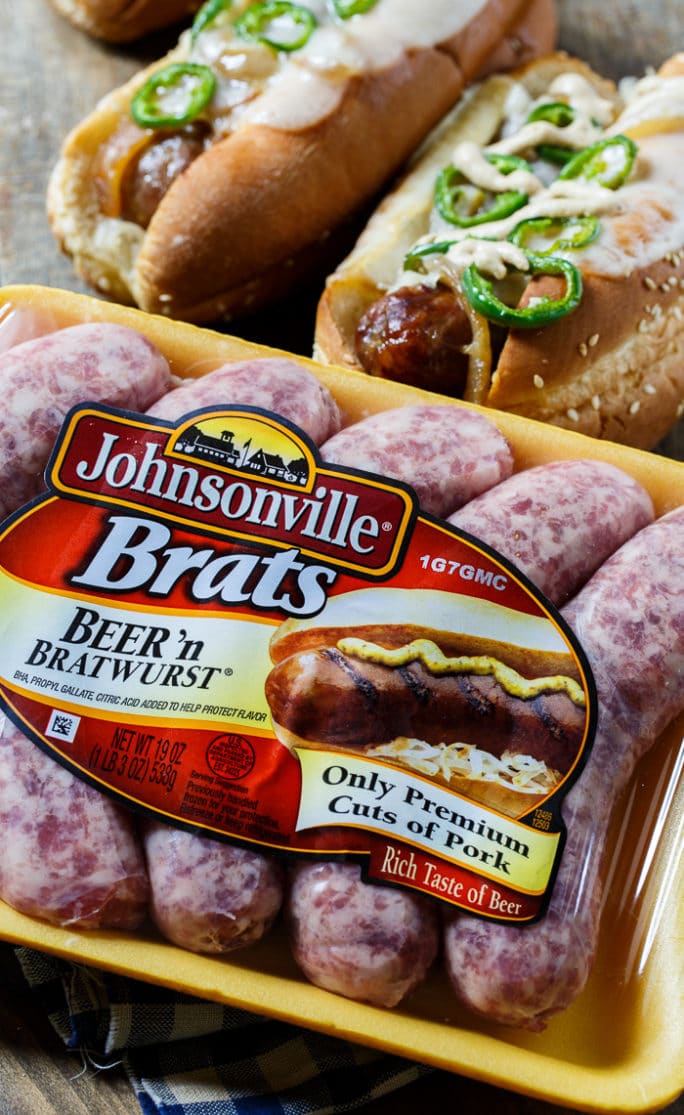 Johnsonville® Brats come in lots of different flavors including Cheddar, Chipotle & Monterey Jack, and Hot 'n Spicy.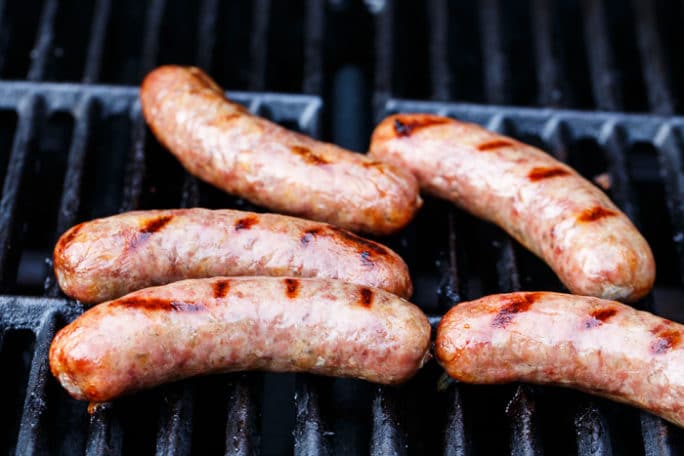 When grilling Brats, be sure the heat isn't too high. Too much heat and they will burst open and lose all their juice. I like to cook mine on medium-low for a good 20 minutes.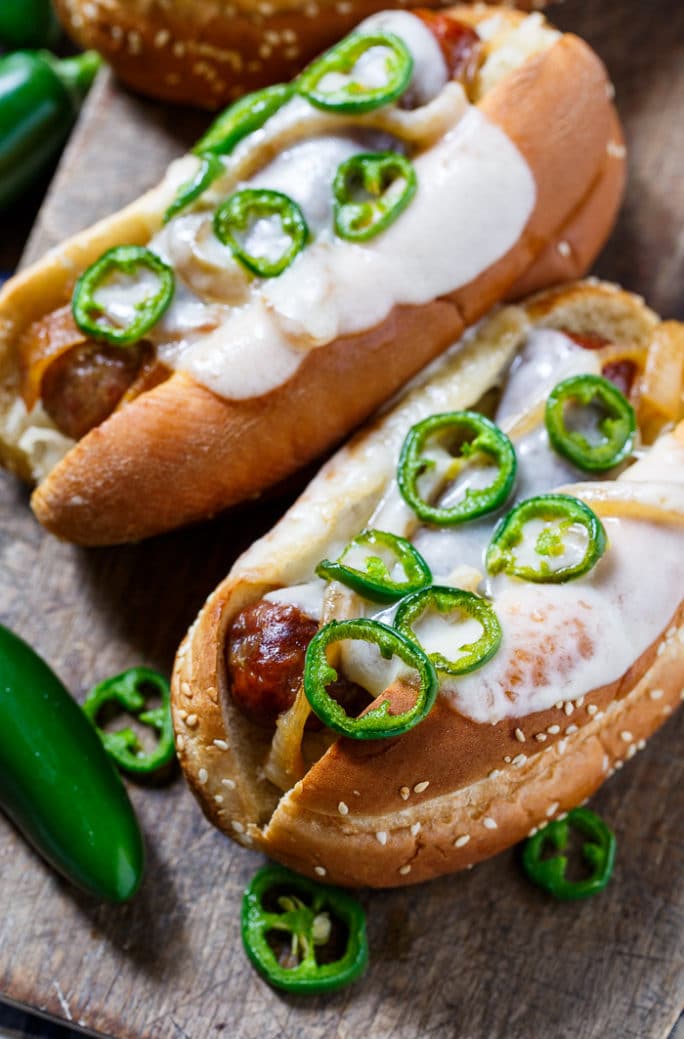 To go with the brats, I sauteed some sweet onions until golden. They take about the same amount of time that the brats take to grill.
To serve the brats, I stuffed the buns with sauerkraut and then covered the brats with swiss cheese, caramelized onions, and jalapeno slices.
Talk about good.  🙂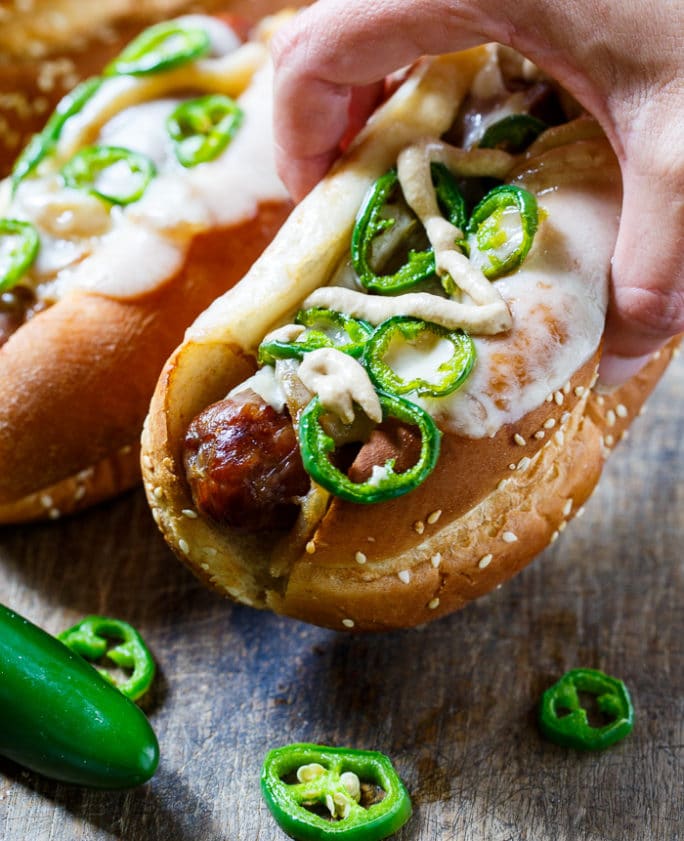 Learn more about Johnsonville® Brats plus lots of tasty brat recipes at Johnsonville.com.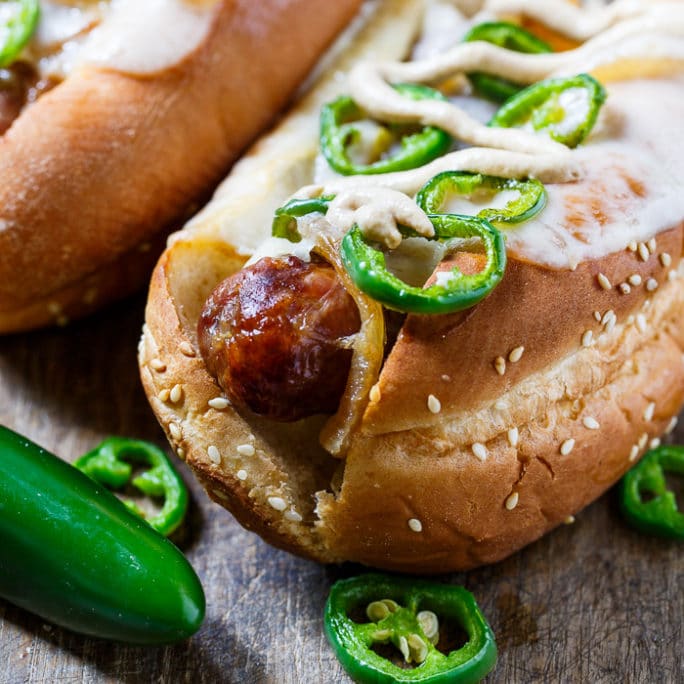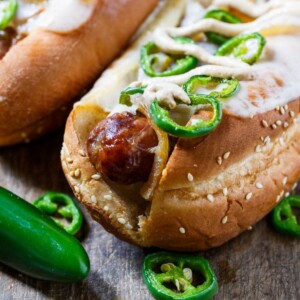 Jalapeno Beer Brats
Jalapeno Beer Brats are covered in caramelized onions, sauerkraut, melted swiss cheese, plus lots of jalapeno peppers.
Ingredients
1

(19-ounce)

package Johnsonville® Brats

2

medium sweet onions,

thinly sliced

1

tablespoon

vegetable oil

1

tablespoon

butter

1

cup

sauerkraut,

drained well

5

slices

swiss cheese

2

jalapeno peppers,

thinly sliced or 1/4 cup pickled jalapeno slices, drained

5

buns

mustard
Instructions
Preheat grill to medium-low. Grill brats, turning occasionally, for about 20 minutes. (Meat should reach an internal temperature of 160 degrees.)

While brats grill, heat oil and butter over medium heat in a nonstick pan. Add onions and cook, stirring occasionally until golden brown.

Line the bottom of each bun with sauerkraut.

Place a brat in each bun and top with onions, cheese, and jalapenos.

Top with mustard if desired.
Want to Save This Recipe?
I love to serve Jalapeno Beer Brats with this corn.