Print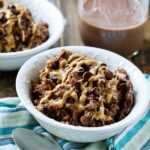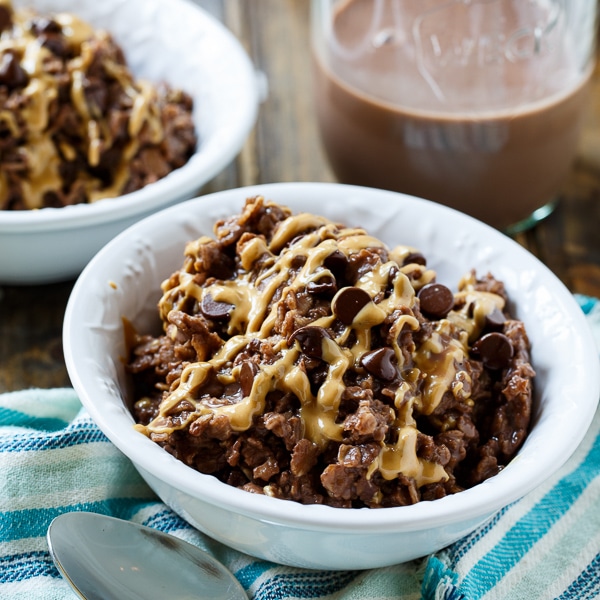 Chocolate-Peanut Butter Oatmeal
Chocolate-Peanut Butter Oatmeal tastes like dessert, but it makes a nutritious and filling breakfast. Only takes minutes to make!
Bring Cashewmilk to a boil in a medium saucepan. Stir in oats and salt. Cook for about 5 minutes over medium heat, stirring frequently.

Remove from heat and stir in maple syrup.

Place peanut butter in a microwave-safe bowl. Microwave for 10-15 seconds to melt the peanut butter.

Dish oatmeal into bowls and drizzle with peanut butter.

Sprinkle with chocolate chips if desired.
Use 3 1/4 cups Cashewmilk if you like a thicker oatmeal. Use more if you want it thinner. You can always add more Cashewmilk or some water at the end to thin it.
Nutrition Facts
Chocolate-Peanut Butter Oatmeal
Amount Per Serving
Calories 243
* Percent Daily Values are based on a 2000 calorie diet.