This post was written by me through an activation with HireInfluence on behalf of Southwest Airlines. Although I received compensation for participating in the campaign, all thoughts and opinions are my own.
Guess what!!! I'm going on a little bit of an adventure before the end of 2016 thanks to Southwest Airlines. I have no idea where I'm going. Isn't that exciting? Have you ever taken a surprise trip before? This is something that's totally new for me and I can't think of a better way to end the year.
I find out where I'm going December 2. When I get to open this box.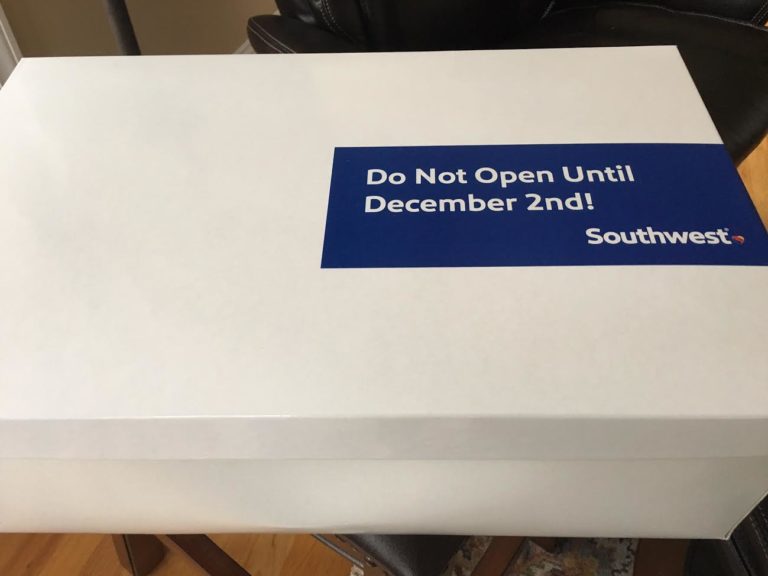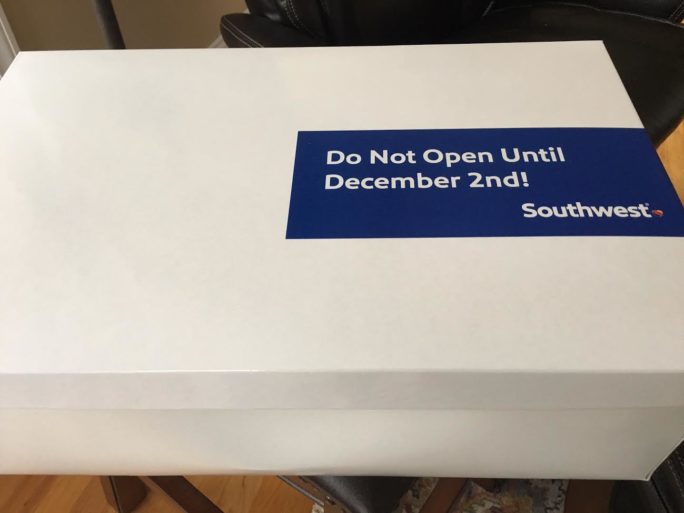 I'll be posting a video on Facebook, Instagram, and Snapchat (spicysouthern) to reveal my surprise destination. If you don't already follow me, be sure you do because one of my followers will win a $500 gift card from Southwest Airlines and I don't want you to miss out. It could go a long ways towards that dream vacation you've been planning.
Also, visit SouthwestPassport.com to follow my journey and head to Southwest.com if you're inspired to book a getaway of your own.
If you could travel anywhere, where would you go?
I have a few ideas as to where I might be going. It could be somewhere in Mexico or Costa Rica. Maybe even Aruba, Puerto Rico, or Jamaica!
When I travel anywhere I get super excited about the food. Naturally.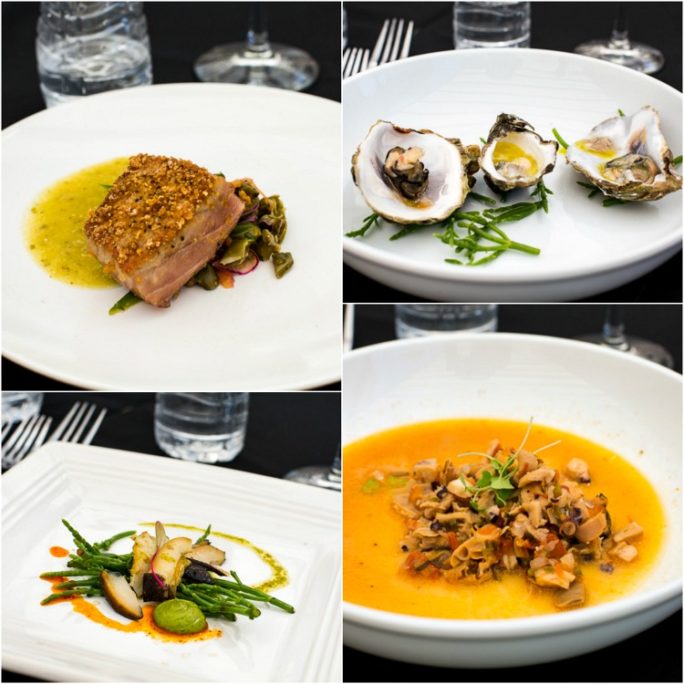 Local food eaten on a recent trip to Mexico.
Tracking down great  food can be a challenge when in a foreign country. Here are a few of my tips for getting the most delicious dining experiences during your next trip.
EAT LOCAL FARE.
Ditch the burger and fries and seek out foods made from local ingredients. Each country out there has its own unique culinary influences and history. To fully immerse yourself into the local culture, eat what the locals eat. The opportunities to enjoy local food are growing. Gone are the days when resort towns solely catered to tourists with bland, homogenous European and American dishes. Quality restaurants are springing up everywhere. Find them.
Ok, so how are you going to find the best places to eat?
Research from Multiple Sources. Websites, Blogs, Social Media, Guide Books and People are all resources you want to use.
Zagats, Fodors, Lonely Planet, Tripadisor can all be valuable resources as are expat sites and forums like the one on Chowhound.com. On online review sites learn how to weed out reviews that seem a little too gushing and well written. They could have been paid for. Also be careful you use current information. Restaurants can go downhill in a hurry.
Ask the locals where they eat. Careful not to ask them for a restaurant recommendation. You want to know where they go for food, not where they think the tourists want to eat. Let them know you want local fare, not tourist food.
Make friends with your waiters and use them as a resource. They have often worked in the restaurant industry for years and know where to find the best value and can be a wealth of information.
Use your social media accounts to ask for recommendations ahead of time with the hashtag of your destination.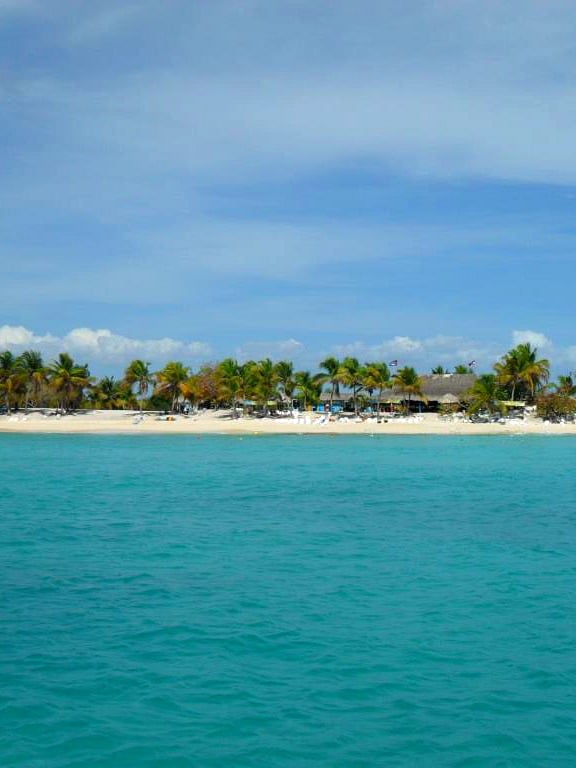 Don't allow yourself to order anything you can easily get at home.
Know what the local specialties are and try a few new things. Get out of your comfort zone. What's the craziest thing you've ever eaten?
Plan out a couple of meals and get reservations in advance, but leave some meals open to spontaneity.  Be flexible. The most memorable travel experiences are often the unexpected ones.
Vary your options. Try some fine dining but also some street food. Check out the local farmers market or food market. Take a trip to a local grocery store. You never know what food adventure awaits you there.
Don't judge a restaurant by its exterior. To find a truly memorable meal, you may have to give up the view and go off the beaten track.
Having the opportunity to travel and explore other parts of the world is one of life's greatest rewards. And if you're really into food like me, you want to make the most of your meals when you travel. A little planning can set you up for success.
Don't forget to follow along on Instagram, Facebook, Twitter, and Snapchat (spicysouthern)  to look out for the chance to win a $500 gift card from Southwest Airlines. At some point during my travels, I'll be posting a Giveaway Prop on my social media. When you see it, post an image of it tagged with #SouthwestPassport and the location hashtag which is to be revealed December 2 at 12pm EST. Plus you'll need to include in your post why you would like to travel to wherever I am.
$500 SOUTHWEST GIFT CARD GIVEAWAY!
Southwest is giving away 12 $500 vouchers to use on flights to anywhere Southwest flies!
To enter:
(1) Follow the Southwest Travelers and watch for a photo of the Giveaway Prop.
(2) When you see that a Southwest Traveler has posted content that includes a Giveaway Prop, Tweet or share that image or video on your own Twitter and/or Instagram account and tag the share with the corresponding Southwest Traveler's Location Entry Hashtag and #SouthwestPassport.
(3) Include why you want to visit the destination to which the Southwest Traveler is traveling.
Note: Postings on Facebook or any other platforms or services do not qualify for a possible entry.