Nothing makes you feel like a kid again more than eating s'mores. That combo of chocolate, graham crackers, and marshmallows is hard to resist, even as an adult.
With S'mores French Toast you can enjoy the flavor of s'mores for breakfast. No campfire needed.
This is truly decadent French Toast. Really more of a dessert than a breakfast and I'll gladly eat them for either.
It's maybe even more indulgent than this Krispy Kreme Bread Pudding.
The bread is coated in graham cracker crumbs before being pan-fried for a little crunch and flavor.
Pieces of Hershey chocolate and marsmallows are layered between the slices while they are still warm and they melt into gooey, sweet heaven.
There's already so much sweetness going on here, you really only need the tiniest drizzle of maple syrup.
Sometimes it tastes so good to bring back those childhood memories.  🙂
Never miss a recipe. Follow Spicy Southern Kitchen on Pinterest, Youtube, and Instagram.
More Breakfast Favorites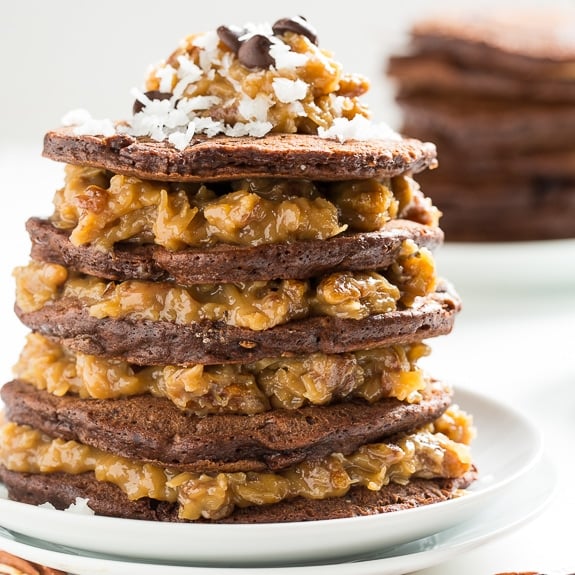 Disclosure: This post contains affiliate links.