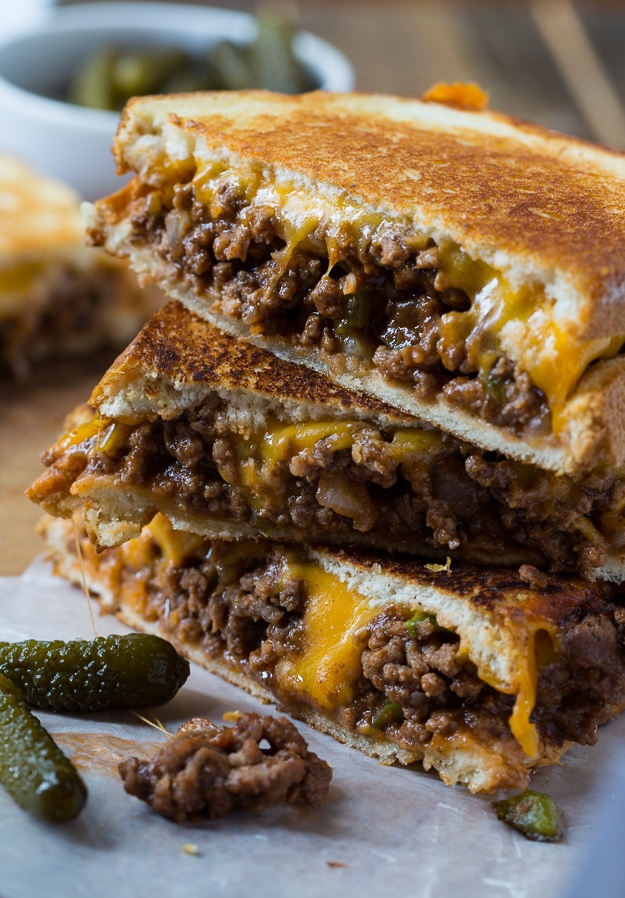 Grilled Cheese and Sloppy Joes married together. This is so good y'all. During the fall I tend to either like long, slow-cooked meals or super quick and easy ones for those busy days.
This one is so simple to prepare in hardly any time at all. You can even make the sloppy joe part a few days in advance. Maybe on a Sunday evening so you already have a meal half made for the week.
I can't seem to find Texas Toast at my grocery store any more. What's up with that? So instead I used a hearty white bread which I actually really like for grilled cheese becasue it holds up so well. Pepperidge Farm Hearty White is the one I buy.
The sloppy joe mixture is a little sweet and it gets covered in melted ooey, gooey cheddar cheese. Use another type of cheese if you like. I like to use a lot of sloppy joe in relation to the cheese, but you can go heavier on the cheese and lighter on the sloppy joe.
And that golden, buttery crust on the bread!
Seriously yum y'all.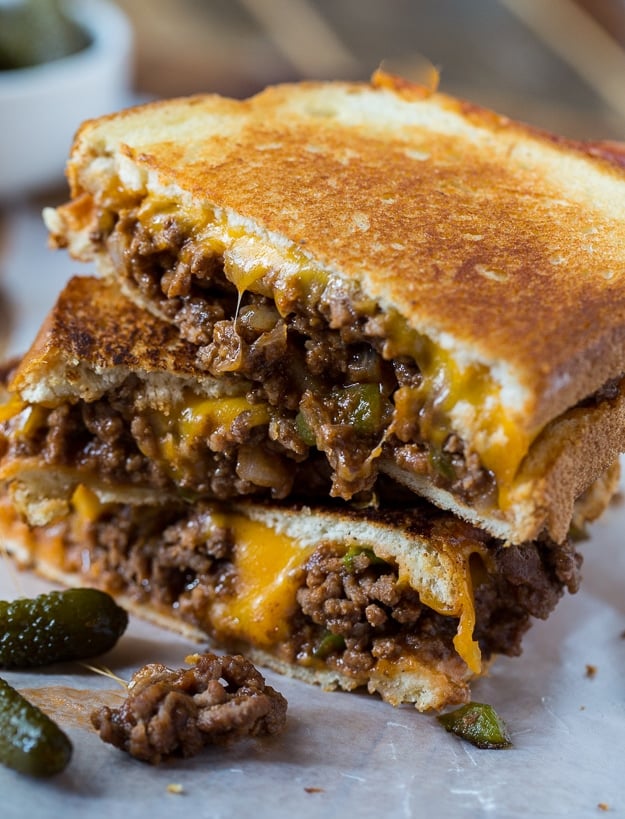 Never miss a recipe. Follow Spicy Southern Kitchen on Pinterest, Instagram, and Facebook.
Sign up HERE for the Spicy Southern Kitchen Newsletter.
More Grilled Cheese