What's better than mac and cheese? Mac and cheese fried until golden and crispy. This definitely isn't a food you'd want to eat often. But if you're hosting a football party and want a food to impress, you'll have people talking about these mac and cheese balls and maybe even fighting over the last one.
This recipe is based off of Todd Wilbur's Fried Mac and Cheese TGI Friday's copycat recipe and it has multiple stages so you'll want to plan in advance. But it is so good, you won't regret the time spent on it.
Homemade mac and cheese is chilled to firm it up and then shaped into balls. Once the balls are formed, they are frozen for a few hours. Next they are coated in flour, dipped in an egg mixture, and coated with breadcrumbs. Then it's back into the egg mixture and into the breadcrumbs a second time. Once fully coated it's best to let them sit at room temperature for 10 minutes or so to thaw some. Otherwise you risk the outside browning before the middle parts gets warm.
A little cheese sauce is drizzled on top for a finishing touch. If you really wanted to take this fried mac and cheese over the top, you could add bacon.
Never miss a recipe. Follow Spicy Southern Kitchen on Pinterest and Instagram.
Sign up HERE for the Spicy Southern Kitchen Newsletter.
Sharing this recipe with
The Weekend Potluck
.
Recipe adapted from: Top Secret Restaurant Recipes 3: The Secret Formulas for Duplicating Your Favorite Restaurant Dishes at Home
More Mac and Cheese Recipes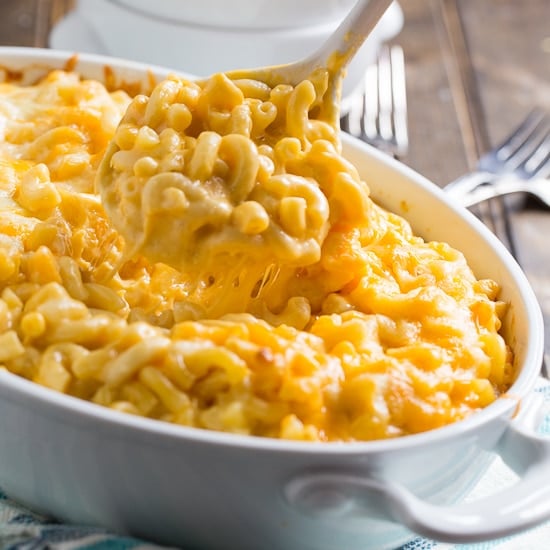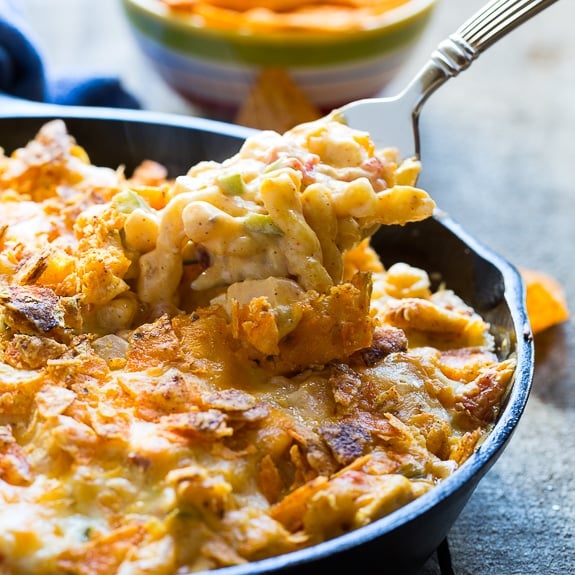 Disclosure: This post contains affiliate links.