Fruit Kabobs with watermelon, blueberries, and mozzarella balls are a fun and healthy Fourth of July snack. They are a great way to keep your kids busy in the kitchen. They'll love using a melon baller to make balls of watermelon and threading the ingredients on the skewers will keep them entertained while you get other things done.
These fruit kabobs are perfectly delicious as is, but you can amp up the flavor by adding some fresh mint, a sprinkle or salt, and a drizzle of balsamic vinegar. They are a cool and refreshing snack to munch on that will still leave you with plenty of room for burgers and pie later on.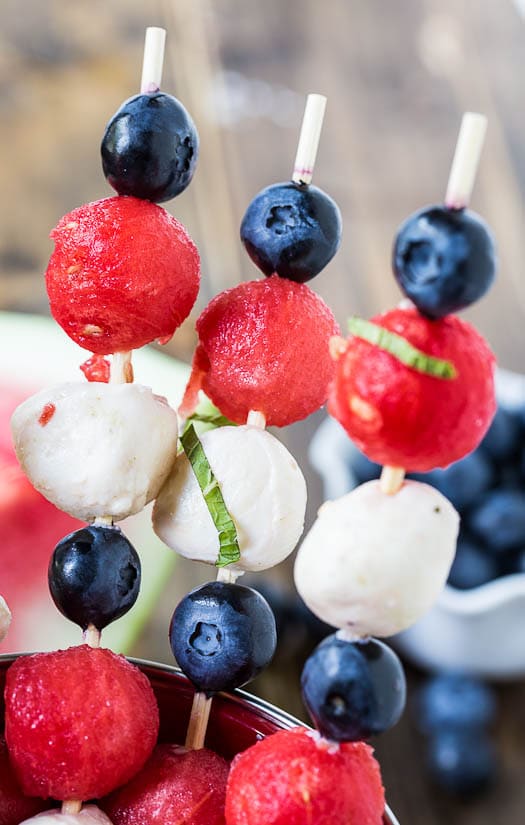 Serve 4th of July Fruit Kabobs with Hot Dogs with Dr. Pepper Barbecue Sauce, Red, White, and Blue Fruit Salad, Root Beer Baked Beans, and Creamy Macaroni Salad for a 4th of July Cookout everyone will rave about.